Initiative on Gender Justice & Opportunity
– NEW RELEASE: Set of 4 Briefs on Mental Health and Girls of Color –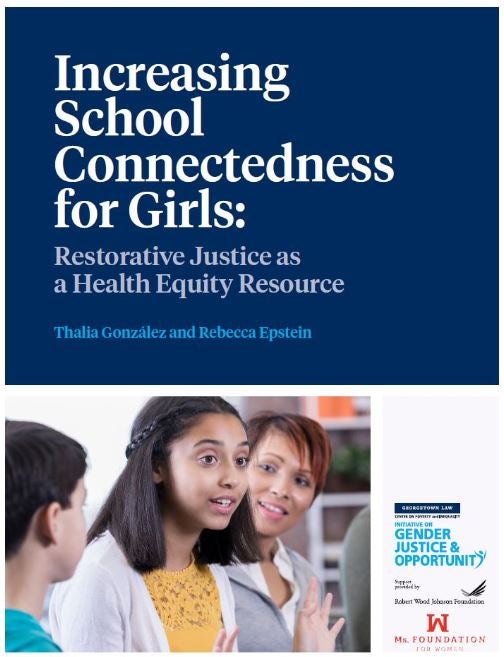 We are proud to announce the release of "Increasing School Connectedness for Girls: Restorative Justice as a Health Equity Resource," an issue brief authored by our Senior Scholar Thalia González and Executive Director Rebecca Epstein. The authors illustrate the need for school-based RJ policies and procedures for marginalized girls to achieve higher educational attainment and lifelong health benefits and success. The brief focuses on three key points:
– Education is a key social determinant of health,
– Feeling connected to school is crucial to health & school success;
– Restorative justice can help marginalized girls feel connected to school.
This brief is a prelude to a report based on our multi-year research project conducted with girls across the country, which will be released this summer. Click here to download the full issue brief and here to download the executive summary.
Help us amplify our new release: download & share social the media posts below: