Charlotte Schultz
Charlotte Schultz is a Justice Fellow at the Institute for Technology Law & Policy.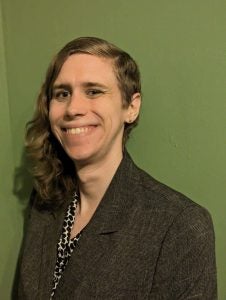 Charlotte is working with the Institute in coordination with the nonprofit LGBT Tech to research the effects of tech policy on LGBT individuals and communities. Charlotte is excited to research the ways that technology enables LGBT people to form and maintain communities and access valuable resources, and how policy can facilitate or hinder this process. She is particularly interested in how data privacy policy disproportionately impacts this community.
Prior to working at the institute, Charlotte graduated from Georgetown University Law Center in Spring 2023. There, her coursework focused on administrative law, civil rights, and labor and employment law. She worked for the Equal Employment Opportunity Commission's Albuquerque office in Summer of 2021 in assisting administrative law judges in drafting decisions on alleged civil rights violations.
Before studying at Georgetown, Charlotte worked at Santa Fe-based advocacy organization Think New Mexico in researching public employee pension policy and advocating to the state legislature for reforms.