Deborah Freel Mihal
Deborah Freel Mihal is the Program Director for the South Carolina Justice Navigators Network.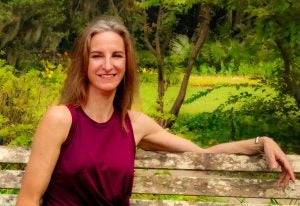 Deborah Freel Mihal directs the South Carolina Justice Navigators Network, a collaborative project addressing the justice gap through the training of community navigators in the Charleston, South Carolina region in the innovative "Legal First Aid" intervention model. Legal First Aid teaches empowering resources to community partners that can be shared with the populations that they support to help address legal problems upstream of lawyers and the court system.
Deb earned her Master of Social Work from the University of Maryland at Baltimore and, for twenty-five years, has supported reproductive justice initiatives, survivors of trauma, people experiencing chronic mental illnesses and psychiatric crises, and college students with disabilities on individual and systems levels. She is passionate about developing expertise in the legal and social policy foundations supporting the civil rights of the populations with which she works. Her skills include the holistic support of individuals, collaboration, disability inclusion, mental health parity, crisis intervention, community organizing and strategic planning.
Deborah has served on multiple nonprofit boards, including service as the President of the South Carolina affiliate of the Association for Higher Education and Disability, where she initiated the organization's first strategic plan. As Director of the Center for Disability Services at the College of Charleston, she was recognized for her contributions to diversity inclusion with an ExCel award. She is a passionate advocate for social justice and civil rights within organizations and in her community of Charleston, South Carolina.