Esther Tetruashvily
Esther Tetruashvily is a Fritz Family Fellow.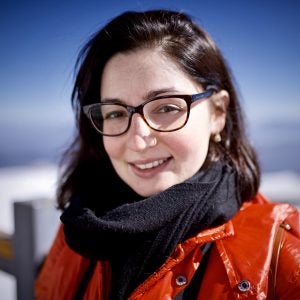 Ester is also a Tech Scholar and J.D. candidate at Georgetown University Law Center. She is working on the Global TechNet working group while also studying cyber security and global digital governance.
The Global TechNet working group offers a platform to convene and inspire interdisciplinary research, dialogue and scholarship on global technology law and policy with a particular focus on elevating perspectives from, and concerns of, the Global South.
Previously, Esther served as a U.S. diplomat in embassies in Central Asia and China, was selected as a Forbes 30 under 30 in Law and Policy in 2019, Thomas Pickering Foreign Affairs Fellow and Paul and Daisy Soros Fellow for New Americans in 2012. She has a Master's from Harvard University in Russian, Eastern European, and Central Asia Studies.