Hoon Kim
Hoon Kim is a Research Assistant at the Institute for Technology Law & Policy.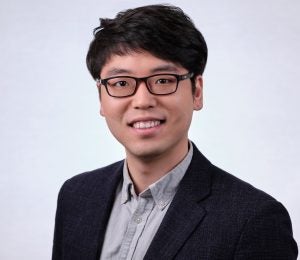 Hoon is a J.D. candidate and Tech Law & Policy Scholar at Georgetown Law. Hoon was a summer associate at HWG LLP (formerly Harris, Wiltshire & Grannis LLP) as a Federal Communications Bar Association (FCBA) Diversity Pipeline Intern. Prior to law school, Hoon worked at Tripadvisor and Applied Predictive Technologies where he acquired extensive experience with data science and analytics. Hoon also served in the Republic of Korea's military intelligence where he specialized in Open Source Intelligence (OSINT). Hoon is interested in legal issues around regulating algorithms, data privacy, democracy in an online economy. Currently, Hoon is particularly interested in the intersection between online services, consumer protection, and tort liability.
When free, Hoon is an avid videogame player and can frequently be found walking and running with his dog, Kona. Hoon was born in the Republic of Korea and was raised in Khartoum, Sudan. He holds a B.S and a B.A. from the Huntsman Program in International Studies and Business at the University of Pennsylvania and a M.S. in Software Development from Boston University. Hoon is a native Korean speaker, fluent in Japanese, and codes in Java, Python, and SQL.