John Eagle Miles
John Eagle Miles is a Justice Fellow at the Institute for Technology Law & Policy.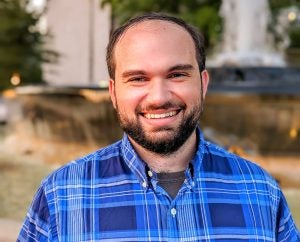 At the Tech Institute, John Eagle uses his diverse technical and legal background to research trending technological topics. Prior to joining the Tech Institute, John Eagle interned for both the Federal Communications Commission and the Securities and Exchange Commission on ongoing technological issues such as broadband policy and cryptocurrencies. He also worked as a student attorney with the Communications & Technology Law Clinic at Georgetown on a matter before the Federal Trade Commission focusing on children's privacy with social media and video game applications. At home, John Eagle enjoys making fresh specialty coffee and spending time with his wife and two cats.
John Eagle received his J.D. from Georgetown University Law Center and his B.A. from the University of South Carolina, magna cum laude.