Kathie Duperval
Kathie Duperval is a Research Assistant at the Tech Institute.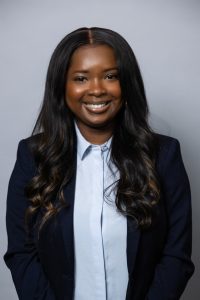 Kathie Duperval is a J.D. candidate and Technology Law & Policy Scholar at Georgetown Law. In 2022, Kathie worked as a Summer Associate at Proskauer Rose LLP. Before law school, Kathie worked at ViacomCBS in their Advertising Solutions Rotational Program. She is interested in pursuing a career in technology and media, and at the moment, she is invested in learning more about artificial intelligence in the media and entertainment industry.
In her free time, she enjoys watching TV shows and movies, cooking, and reading random articles online. Originally from Brooklyn, New York, Kathie is a Research Assistant for the Tech Institute.