Center Director
David P. Stewart, Professor from Practice.
B.A., Princeton; M.A., J.D., Yale; LL.M., New York University
Areas of Expertise: Criminal Law and Procedure, Human Rights Law, International Law, National Security, Military, War and Peace, and Foreign Relations Law
Professor Stewart joined the faculty as Visiting Professor of Law following his retirement from the U. S. Department of State, where he served as Assistant Legal Adviser for Private International Law. Previously he had been Assistant Legal Adviser for Diplomatic Law and Litigation, for African Affairs, for Human Rights and Refugees, for Law Enforcement and Intelligence, and for International Claims and Investment Disputes, as well as Special Assistant to the Legal Adviser. Before joining the government, he was in private practice with Donovan Leisure Newton & Irvine in commercial and antitrust litigation. He was Adjunct Professor for over 25 years and received Georgetown's Charles Fahy award for distinguished adjunct faculty teaching in 2003-2004.
Prof. Stewart is President of the American Branch of the International Law Association and a member of the Board of Editors of the American Journal of International Law and the Secretary of State's Advisory Committee on Private International Law. He serves as one of the Reporters working on the Restatement (Fourth), Foreign Relations Law of the United States. He previously served on the Executive Council of the ABA's Section of International Law and the Executive Council of the American Society of International Law. From 2008-2016 he was a member of the Inter-American Juridical Committee, which advises the Organization of American States on juridical matters of an international nature and promotes the progressive development and codification of international law.
Professor Stewart co-directs the Global Law Scholars Program, directs the Center on Transnational Business and the Law, and teaches courses in public and private international law, foreign relations law, international immunities, international criminal law and civil litigation. He co-edited the multi-volume Digest of U.S. Practice in International Law for the years 1990-2003.With Professors Luban and O'Sullivan, he co-authored International and Transnational Criminal Law (Aspen 2nd ed., 2014).  He is a co-author of the Nutshell on International Human Rights (5th ed. 2017).
In Memoriam
Barry E. Carter, Professor of Law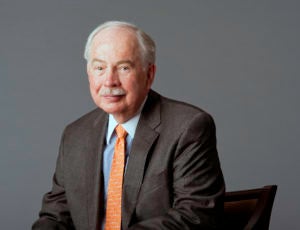 The late and much beloved Professor Barry E. Carter was the creator and first director of the Center on Transnational Business and the Law. He was well known for his distinguished legal career in both the academe and public service. He graduated with an A.B. from Stanford University, a Masters from Princeton's Woodrow Wilson School of International Affairs, and a J.D. from Yale. Before joining the faculty at Georgetown Law in 1979, he served in various capacities as an Army officer, Pentagon program analyst, and with Henry Kissinger on the National Security Council. In 1993, Professor Carter took a sabbatical to work as the deputy under secretary of the Department of Commerce for Export Administration where he enforced trade and nonproliferation laws. Throughout his career, the Professor was not only known for his many achievements, but also his dedication to his students and his community. The Professor will surely be missed not only by his colleagues at Georgetown Law, but by all those who had the privilege to know him.