Celebrate your graduate with a collection of downloads and printables dedicated to the Georgetown Law Class of 2022!
Be sure to tag Georgetown Law in your posts and photos at #GeorgetownLaw2022.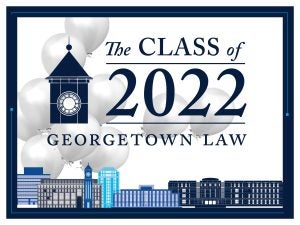 A perfect addition to any Georgetown Law graduation party! These yard signs and posters are formatted in two sizes for printing: either through your local print shop or at home.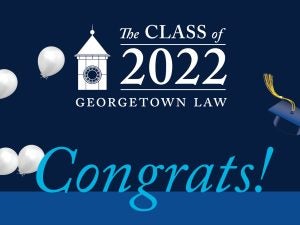 Text, print, or post these cards on social media to let your 2022 Georgetown Law grad know just how proud you are of their achievements!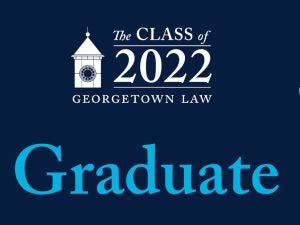 Add some commencement spirit to your social media profiles with banners commemorating our Class of 2022 grads.