Pregnancy Adjustments and Accommodations for Students
Georgetown University is committed to creating an accessible and inclusive environment for pregnant and parenting students.
Title IX of the Education Amendments of 1972 prohibits discrimination based on sex in education programs or activities including academic, educational, extracurricular, athletic, and other programs or activities of schools. This prohibition includes discrimination against pregnant and parenting students.
Students may request adjustments based on general pregnancy needs or accommodations based on a pregnancy-related complication. See the Title IX and Pregnancy webpage for additional information and the full process.
Requests from Law Center students should be directed to:
Maura DeMouy
Director of Academic Success
202-662-9121
Email the Deputy Title IX Coordinator at Georgetown Law
How do I request accommodations for pregnancy-related complications at the Law Center?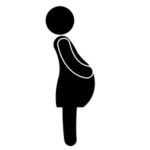 In certain situations, a pregnancy-related complication may be protected under the Americans with Disabilities Act (ADA), entitling the student to a reasonable accommodation. Accommodation requests should be directed to the Director of Disability Services by email. Disability Services will discuss the pregnant or parenting individual's needs, and will ask for documentation that supports the requested accommodations.
Lactation Room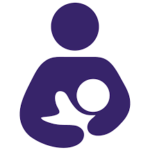 The Georgetown University Law Center campus has two lactation rooms. There is a Lactation Room located in the Bernard S. & Sarah M. Gewirz Student Center. To access the room, nursing mothers with a valid GUID should go to the Office of Residence Life, located on the main floor of the Gewirz Center, and ask for the exact location of the Lactation Room and a door code for entering the room. Additionally, there is a lactation room on the 5th floor of the McDonough building, outside of the women's restroom near the Faculty Lounge. Any questions or concerns regarding the GULC facility should be directed to the Office of Residence Life at (202) 662-9290. For lactation rooms on Main Campus, School of Continuing Studies, and Medical Center should visit the Lactation Rooms-Facilities for Nursing Mothers webpage.