Assistive Technology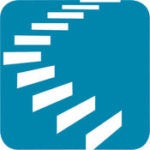 The E.B. Williams Law Library is fully accessible to visitors and students with disabilities. Patrons should visit the library's website for information on access and general assistance. Additionally, the Law Library has arranged for all Georgetown Law students to have unlimited access to the AudioCaseFiles collection of digitally recorded court decisions. This collection includes MP3 format recordings of cases in many law school casebooks.
In Williams, Room 506, there is an assistive technology workstation equipped with JAWS, Kurzweil, Dragon Naturally Speaking and a flatbed scanner. Students can reserve the assistive technology room online through the Group Study Rooms Portal.
STUDY ABROAD ACCESSIBILITY
Students studying abroad should be aware that the accommodation process may or may not look similar to the process in place at the Law Center. For more information please be contact the Director of Disability Services.
LOCAL and FEDERAL RESOURCES
Local
D.C.'s Office of Disability Rights provides valuable information about the ADA and other disability rights laws.
The D.C. Public Library has branches in 24 neighborhoods and provides a range of adaptive services. Students with disabilities that would benefit from or enjoy these services should contact the Office of Disability Services for information concerning qualification.
Federal