Applying and Interviewing
Success in your job search and in your career over the long term depends not only upon enhancing your substantive legal knowledge, but also upon learning and enhancing a wide array of more generally useful skills that will help you to choose an area in which to focus, identify opportunities to work and grow in your chosen area, and present yourself effectively to potential employers as an appealing candidate.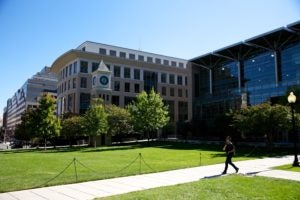 The resources gathered here are designed to help you to discover, explore, and develop these crucial areas of competency in professional development.
Once you have learned more about these fundamentals of networking and applying to and interviewing for jobs, you should submit your resume and/or cover letter for our review or make an appointment with an LL.M. career advisor.