2018 Year in Review – International Economic Policy
February 28, 2019 by Editor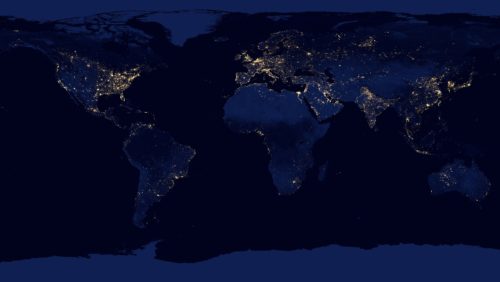 Reversing economic globalization seems to emerge in many countries that used to represent the backbone of neoliberalism. Politicians are confronted by growing public discontent against the negative social impacts, such as increased inequalities and growing insecurity, that allegedly attributed to the economic globalization.
European countries are facing internal pressure of fragmentation and there are signs suggesting those demonstrations are not disconnected.
The "yellow vest" protest against the rising fuel tax and staggering living standard has spiraled in France since November. Protestors march down Paris every Saturday demanding lower taxes, higher salaries, cheaper energy costs, better retirement provisions and even President Macron's resignation. Refusing to be forced out of office, Macron made several concessions; he not only abandoned the fuel tax rise, but also promised an extra €100 (£90; $114) a month for minimum wage earners and tax cuts for pensioners. Those concessions seemed to have lessened the intensity of the protests but have raised questions about the financial stability of the country, since they would cost about $11 billion.
A hard Brexit seems inevitable. British Prime Minister Teresa May barely survived a no-confidence vote as a result of her Brexit plan. The major issue complicating the deal was the "Irish backstop" in which May sought to preserve the open border between Northern Ireland (part of the UK) and the Republic of Ireland (part of the EU). The vote gives May another chance to negotiate with the European Commission about the terms of the British exit from the EU even though the Commissioners had said that they were not willing to renegotiate. As Brexit deadline March 29, 2019 rapidly approaches, it remains uncertain how May can launch her "renewed mission — delivering the Brexit that people voted for, bringing the country back together and building a country that truly "works for everyone."
U.S. and China, the first and second largest economies are descending into destructive rivalry, in which "geoeconomics" becomes the major instrument and incentive to decision makers in their calculation of bilateral relations.
President Trump started his trade war against China as early as March when the U.S. government released the section 301 report on China and proposed broad-range tariffs. Beijing and Washington since then have been racing with each other by proposing higher tariffs on longer list of products. Three rounds of trade negotiations have taken place since May with the last one in early December when Xi and Trump met for dinner after G20 summit in Buenos Aries resulting in an agreement on a 90-day pause of the trade dispute. However, a closer reading of the public statements by the two administrations reveals significant differences.
The temporary trade truce was further dimmed by the Canadian government's detention of the Chinese tech giant Huawei Technologies' CFO Wanzhou Meng on "behalf of the United States of America" for violation of U.S. sanctions against Iran. Beijing has strongly demanded release of Meng, believing Huawei has become another card for the U.S. to play against China in the ongoing trade war.
For the Chinese, the trade war with the U.S. is a struggle over hegemony. The Central Economic Work Conference in late December projected a "reasonable range" economic growth for 2019 by cutting taxes and keeping liquidity ample to counter the downward pressure on growth rate which mainly attributed to the ongoing trade war with the U.S.
Multilateralism is undergoing adaptation as protectionism grows.
Christine Lagarde, the Director of the IMF, made observations of a similar income inequality and uneven gains in every state existing now as before WWII. She further cautioned leaders to not repeat the mistakes of their predecessors in 1918 who "failed to draw the correct lessons. They again put short-term advantage over long-term prosperity…It took the horrors of another war for world leaders to find more durable solutions to our shared problems."
The U.S. has formally proposed a reform of the WTO Appellate Body which sought to establish a committee of WTO Members to organize professional development activities for Appellate Body members and ensure a strong pool of highly qualified candidates for vacancies.
USTR released negotiating objectives for NAFTA which specifically included trade deficit reduction as one of the goals and emphasizes improvement of market access improving market access in Canada and Mexico for U.S. manufacturing, agriculture, and services.