Earn your law degree in the city where laws are made.
United States Capitol
12 minute walk from Georgetown Law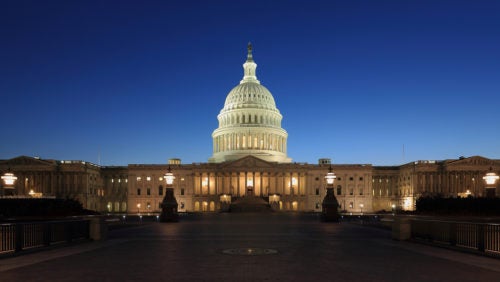 United States Capitol
12 minute walk from Georgetown Law
Take a few short steps from the Georgetown Law campus, and you'll find yourself looking up at a familiar sight — the U.S. Capitol.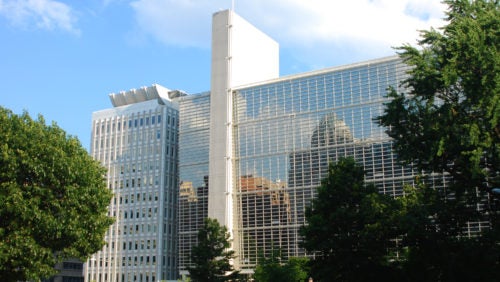 The World Bank
10 Minute Drive from Georgetown Law
Georgetown Law is recognized globally as a leader in scholarship, teaching and educational programming that transcends borders.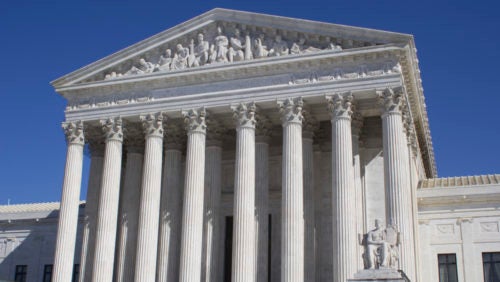 The Supreme Court
15 Minute Walk from Georgetown Law
Our Supreme Court Institute moots more than 90 percent of the cases heard by the Court each year.
Georgetown Law students don't just study the law. In D.C., they experience it.
Washington, D.C., is the nation's capital, a global hub and a lively metropolis. At Georgetown Law, students learn the law in the place where laws are made.
Facts & Stats
70
Each year, Georgetown Law welcomes graduate students from more than 70 countries, representing approximately 300 law schools worldwide.
100%
Supreme Court cases that were mooted at Georgetown in 2019-20.
300+
Number of students who participate in 17 different clinics.
News Article
A bipartisan group secretly gathered to game out a contested Trump-Biden election
The Boston Globe
A bipartisan group, including Professor Rosa Brooks, gathered in June to game out how a Trump-Biden contested election could play out. Here's what they found out. Continue Reading
News Article
White House seeks advice of 'torture memos' author on powers
Associated Press
President Trump is relying on an expansive view of presidential authority in a recent Supreme Court decision to assert broad new powers as he prepares to sign a series of executive orders in the coming weeks. Continue Reading
Mary McClymont (L'76): Closing the Civil Justice Gap with Nonlawyer Navigators
With no right to counsel in civil matters, about 30 million people a year go without legal representation in state courts, where the vast majority – 98 percent – of civil cases are filed annually.
Continue Reading
Continue Reading
Unfair Marital Power System in Africa Negated — Thanks to International Women's Human Rights Clinic
Two former Georgetown Law clinic students, now graduates, have helped an African women's rights advocacy group to mount a successful legal challenge to a discriminatory marital law regime in Eswatini (formerly Swaziland).
Continue Reading
Continue Reading
7/22/20
O'Neill Institute Teams Up With UN Agencies to Create Global Legal Database on COVID-19 Policies
The COVID-19 Law Lab initiative gathers and shares legal documents from over 190 countries to help states establish and implement strong legal frameworks to manage the pandemic.
Learn More