Earn your law degree in the city where laws are made.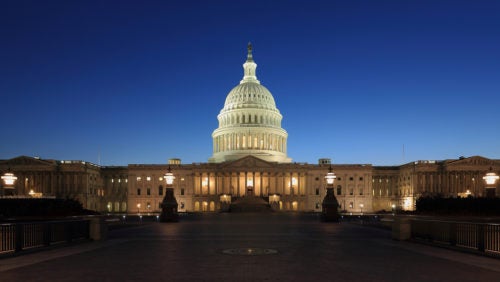 United States Capitol
12 minute walk from Georgetown Law
Take a few short steps from the Georgetown Law campus, and you'll find yourself looking up at a familiar sight — the U.S. Capitol.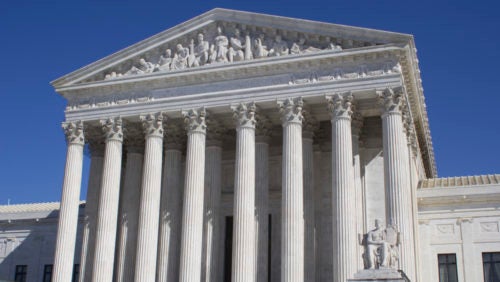 The Supreme Court
15 Minute Walk from Georgetown Law
Our Supreme Court Institute moots more than 90 percent of the cases heard by the Court each year.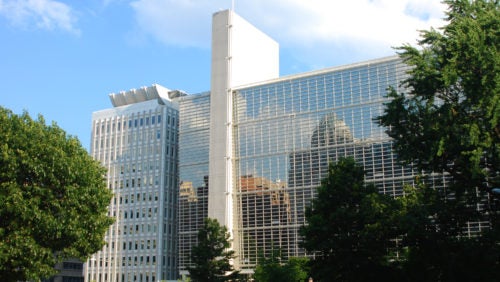 The World Bank
10 Minute Drive from Georgetown Law
Georgetown Law is recognized globally as a leader in scholarship, teaching and educational programming that transcends borders.
Georgetown Law students don't just study the law. In D.C., they experience it.
Washington, D.C., is the nation's capital, a global hub and a lively metropolis. At Georgetown Law, students learn the law in the place where laws are made.
Facts & Stats
70
Each year, Georgetown Law welcomes graduate students from more than 70 countries, representing approximately 300 law schools worldwide.
98%
Supreme Court cases that were mooted at Georgetown in 2017-18.
300+
Number of students who participate in 17 different clinics.
Opinion
1 in 4 government officials accused of sexual misconduct in the #MeToo era is still in office today
The Conversation
"Between November 2016 and October 2018, more than 130 government officials were publicly accused of sexual harassment or assault." Continue Reading
Radio Interview
NFL's Domestic Violence Problem Returns With Kareem Hunt, Reuben Foster News
NPR's On Point
The Kansas City Chiefs release one of their star players, but only after TMZ releases a video of him kicking a woman. Is the NFL still fumbling the ball on domestic violence? Continue Reading
Building Strength and Resilience, 'From the Ground Up'
The road from the Mississippi Delta to Washington, D.C., is about 1,000 miles. For Ty Pinkins (L'20), the journey took nearly 40 years. Now, through a nonprofit he founded before coming to Georgetown Law, Pinkins is working to give underserved teens a chance to see their government at work.
Continue Reading
Continue Reading
Hargur Jaggi (LL.M.'06): Climbing Higher
If perseverance was a law school class, Hargur Jaggi could develop the syllabus. This summer, he was appointed to his first judicial post, as an Additional District & Session Judge, in India. It's no exaggeration to say that Jaggi climbed mountains — literal and figurative — to get there.
Continue Reading
Continue Reading
12.7.18
Video: Universal Declaration of Human Rights at 70
70 years ago this month, the UNGA adopted the Universal Declaration of Human Rights, a milestone document that establishes the equal dignity and worth of every person. Professor Larry Gostin explains the immense positive impact that the UDHR has had on humanity, and why it's more important than ever to protect it.
Watch video