Policy decided in Washington has a global impact.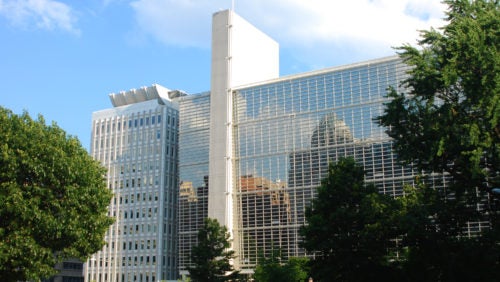 The World Bank
10 Minute Drive from Georgetown Law
Georgetown Law is recognized globally as a leader in scholarship, teaching and educational programming that transcends borders.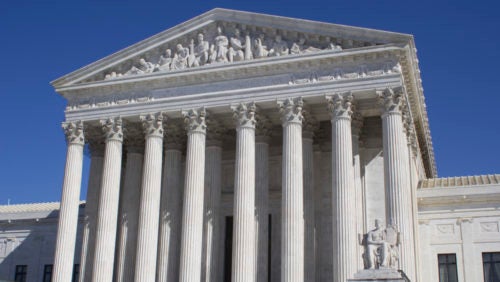 The Supreme Court
15 Minute Walk from Georgetown Law
Our Supreme Court Institute moots more than 90 percent of the cases heard by the Court each year.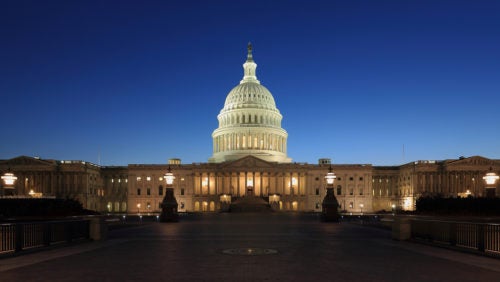 United States Capitol
12 minute walk from Georgetown Law
Take a few short steps from the Georgetown Law campus, and you'll find yourself looking up at a familiar sight — the U.S. Capitol.
Georgetown Law students don't just study the law. In D.C., they experience it.
Washington, D.C., is the nation's capital, a global hub and a lively metropolis. At Georgetown Law, students learn the law in the place where laws are made.
Facts & Stats
70
Each year, Georgetown Law welcomes graduate students from more than 70 countries, representing approximately 300 law schools worldwide.
98
Percentage of Supreme Court cases that were mooted at Georgetown in 2017-18.
300+
Number of students who participate in 17 different clinics.
Q & A
Lawyers Who Guided Anita Hill Offer Advice to Kavanaugh's Accuser
National Law Journal
Professors Emma Coleman Jordan and Susan Deller Ross, both on the team advising and guiding Anita Hill in 1991 when she testified against Clarence Thomas at his U.S. Supreme Court confirmation hearing, offer insight as Congress prepares for the possibility of the airing of misconduct claims against Supreme Court nominee Brett Kavanaugh. Continue Reading
TV Interview
The History of the 25th Amendment
C-SPAN
Professor Heidi Li Feldman discusses the history of the 25th Amendment, which deals with presidential succession. Continue Reading
Douglas M. Bregman (L'74): Making a Difference
In May 2017, security guards and other supporters of visiting Turkish President Recep Erdogan kicked and beat a small group of demonstrators across the street from the Turkish Residence on Embassy Row, sending nine of them to the hospital. "I had to do something," Bregman said.
Continue Reading
Continue Reading
Exhibiting Strength and Leadership
For Jennifer Esparza (L'20), the decision to join the United States Marine Corps (USMC) after graduating from high school was about learning and growth, as well as a desire to serve her country.
Continue Reading
Continue Reading
09.28.18
Ten Years After the Financial Crisis: Closing Loopholes, Avoiding Blindspots and Finding Justice
Are we headed toward another financial panic, despite changes to bank regulation adopted after the worst financial collapse since the Great Depression? Leading financial experts from government, academia and journalism will discuss lessons learned from the crisis, new risks and potential solutions to promote stability and economic justice.
Learn More