Earn your law degree in the city where laws are made.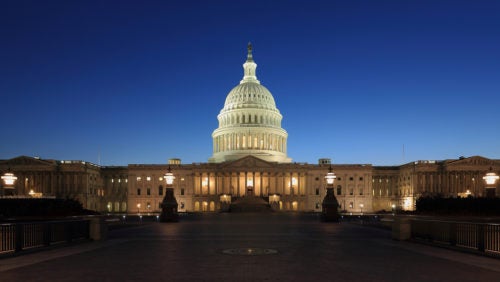 United States Capitol
12 minute walk from Georgetown Law
Take a few short steps from the Georgetown Law campus, and you'll find yourself looking up at a familiar sight — the U.S. Capitol.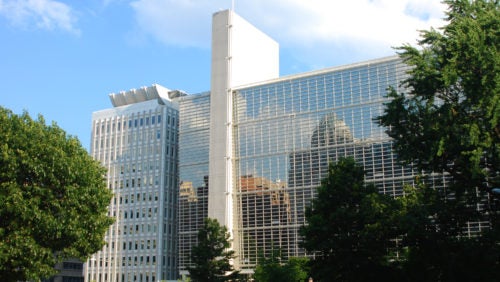 The World Bank
10 Minute Drive from Georgetown Law
Georgetown Law is recognized globally as a leader in scholarship, teaching and educational programming that transcends borders.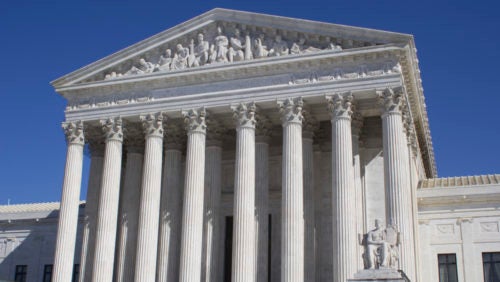 The Supreme Court
15 Minute Walk from Georgetown Law
Our Supreme Court Institute moots more than 90 percent of the cases heard by the Court each year.
Georgetown Law students don't just study the law. In D.C., they experience it.
Washington, D.C., is the nation's capital, a global hub and a lively metropolis. At Georgetown Law, students learn the law in the place where laws are made.
Facts & Stats
70
Each year, Georgetown Law welcomes graduate students from more than 70 countries, representing approximately 300 law schools worldwide.
99%
Supreme Court cases that were mooted at Georgetown in 2018-19.
300+
Number of students who participate in 17 different clinics.
Radio Interview
Trump Administration Leaves Its Mark On The Federal Judiciary
National Public Radio
President Trump has secured a record number of federal judicial nominees during his time in office. What does that mean for the American public? Continue Reading
Opinion
The "adults in the room" aren't getting the job done when it comes to criticizing the president.
The Washington Post
"They were silent as Trump trampled on political traditions, ethical norms and U.S. laws, and they stayed silent as the president they served insulted and discarded them."
Continue Reading
Georgetown Law's Native American Law Students Association Explores How to Expand Tribal Sovereignty
Georgetown students, congressional staffers, and advocates learned about efforts on a broad range of issues pertinent to Indian Country including homeland security, disaster and emergency response, border crossing and financial sovereignty.
Continue Reading
Continue Reading
Heeding the Call: Two Georgetown Law Alumni Fight for Asylum-seekers
Laura Peña (L'11) and Erika Pinheiro (L'10, MPP'10) have never met, but they share a common bond in addition to their alma mater.
Continue Reading
Continue Reading
11/7/19
The Color of Surveillance: Government Monitoring of Poor and Working People
What role has race and ethnicity played in justifying surveillance? How has technology normalized and propagated this surveillance? How are local communities, advocates, and artists responding to these challenges? The Color of Surveillance addresses these questions, elevating the voices of working people, labor advocates, artists, and historians.
Learn More