Earn your law degree in the city where laws are made.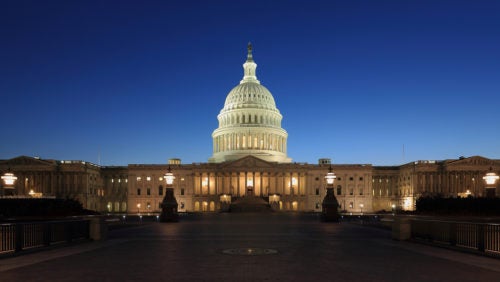 United States Capitol
12 minute walk from Georgetown Law
Take a few short steps from the Georgetown Law campus, and you'll find yourself looking up at a familiar sight — the U.S. Capitol.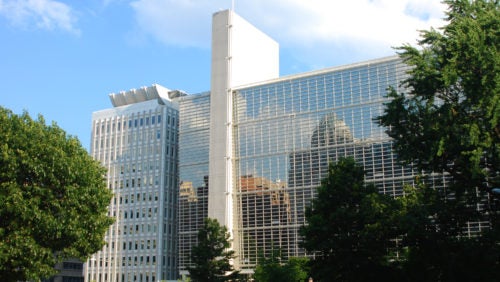 The World Bank
10 Minute Drive from Georgetown Law
Georgetown Law is recognized globally as a leader in scholarship, teaching and educational programming that transcends borders.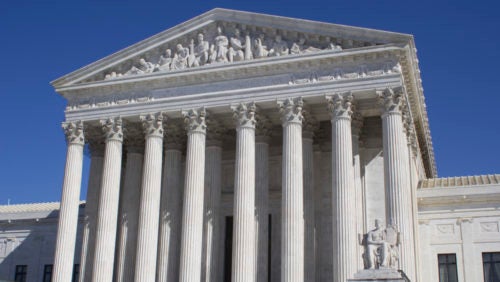 The Supreme Court
15 Minute Walk from Georgetown Law
Our Supreme Court Institute moots more than 90 percent of the cases heard by the Court each year.
Georgetown Law students don't just study the law. In D.C., they experience it.
Washington, D.C., is the nation's capital, a global hub and a lively metropolis. At Georgetown Law, students learn the law in the place where laws are made.
Facts & Stats
70
Each year, Georgetown Law welcomes graduate students from more than 70 countries, representing approximately 300 law schools worldwide.
99%
Supreme Court cases that were mooted at Georgetown in 2018-19.
300+
Number of students who participate in 17 different clinics.
News
Chief Justice Roberts steps into impeachment fray
Reuters
Chief Justice Roberts will be a central figure in the impeachment trial against President Trump. Will his commitment to the rule of law define how he presides over the Senate hearings?
Continue Reading
Opinion
Do bans help modern public health?
Science Magazine
Bans can create unforeseen social and political risks, but the government's greatest responsibility is to safeguard the public's health. Continue Reading
Unfair Marital Power System in Africa Negated — Thanks to International Women's Human Rights Clinic
Two former Georgetown Law clinic students, now graduates, have helped an African women's rights advocacy group to mount a successful legal challenge to a discriminatory marital law regime in Eswatini (formerly Swaziland).
Continue Reading
Continue Reading
Heeding the Call: Two Georgetown Law Alumni Fight for Asylum-seekers
Laura Peña (L'11) and Erika Pinheiro (L'10, MPP'10) have never met, but they share a common bond in addition to their alma mater.
Continue Reading
Continue Reading
01/22/2020
"Race, Community & Belonging: A Blueprint for the 21st Century"
On Wednesday, Jan. 22, Georgetown University's Racial Justice and MLK initiatives, Georgetown Law and the Georgetown Law Black Law Students Association are hosting a lecture on "Race, Community and Belonging" by Fordham Law Professor Robin Lenhardt at Georgetown Law.
Read more