Earn your law degree in the city where laws are made.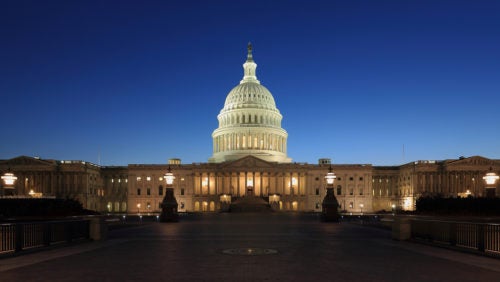 United States Capitol
12 minute walk from Georgetown Law
Take a few short steps from the Georgetown Law campus, and you'll find yourself looking up at a familiar sight — the U.S. Capitol.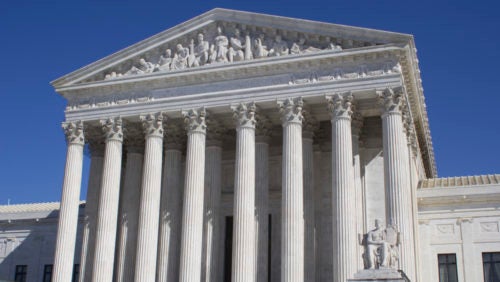 The Supreme Court
15 Minute Walk from Georgetown Law
Our Supreme Court Institute moots more than 90 percent of the cases heard by the Court each year.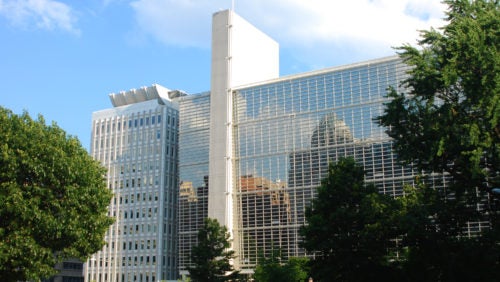 The World Bank
10 Minute Drive from Georgetown Law
Georgetown Law is recognized globally as a leader in scholarship, teaching and educational programming that transcends borders.
Georgetown Law students don't just study the law. In D.C., they experience it.
Washington, D.C., is the nation's capital, a global hub and a lively metropolis. At Georgetown Law, students learn the law in the place where laws are made.
Facts & Stats
70
Each year, Georgetown Law welcomes graduate students from more than 70 countries, representing approximately 300 law schools worldwide.
98
Percentage of Supreme Court cases that were mooted at Georgetown in 2017-18.
300+
Number of students who participate in 17 different clinics.
Opinion
A fate worse than separation awaits Central American families
The Seattle Times
By characterizing domestic violence as "private criminal activity," even when the police can't prevent or stop it, Attorney General Jeff Sessions apparently intends to bar the victims from winning asylum. Continue Reading
News Article
Charlottesville Rally Organizer Agrees to Discourage Violence in Future Demonstrations
The New York Times
Georgetown Law's Institute of Constitutional Advocacy and Protection has secured 23 court orders to avoid violence at future rallies in Charlottesville. Continue Reading
Improving Uganda from an Environmental Perspective
With the discovery of commercially viable amounts of oil in Uganda in 2006, protecting the environment has become an especially hot topic.
Continue Reading
Continue Reading
Standing on Others' Shoulders
Patrick Campbell (C'92) never attended Georgetown Law, but his experience being taught by Georgetown Law students as a D.C. high school student in the Street Law program paved the way for his future success as a lawyer.
Continue Reading
Continue Reading
07.20.2018
Center for the Constitution Announces $50,000 Thomas M. Cooley Book Prize Winner
The prize will be awarded to Professor Richard H. Fallon, Jr. of Harvard Law School for his book, Law and Legitimacy in the Supreme Court.
Read More