Earn your law degree in the city where laws are made.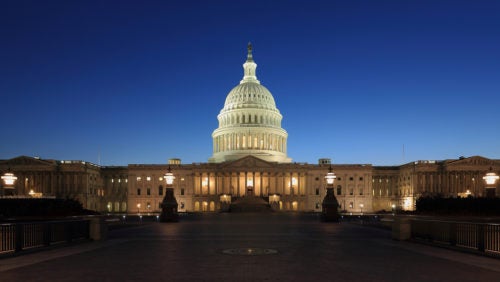 United States Capitol
12 minute walk from Georgetown Law
Take a few short steps from the Georgetown Law campus, and you'll find yourself looking up at a familiar sight — the U.S. Capitol.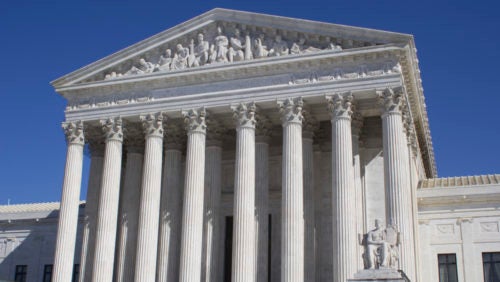 The Supreme Court
15 Minute Walk from Georgetown Law
Our Supreme Court Institute moots more than 90 percent of the cases heard by the Court each year.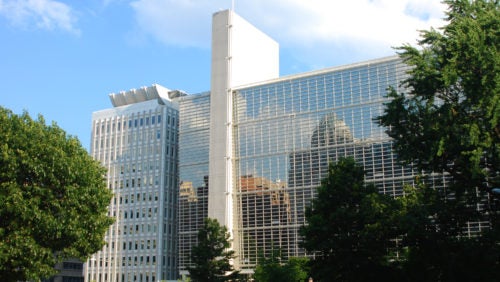 The World Bank
10 Minute Drive from Georgetown Law
Georgetown Law is recognized globally as a leader in scholarship, teaching and educational programming that transcends borders.
Georgetown Law students don't just study the law. In D.C., they experience it.
Washington, D.C., is the nation's capital, a global hub and a lively metropolis. At Georgetown Law, students learn the law in the place where laws are made.
Facts & Stats
70
Each year, Georgetown Law welcomes graduate students from more than 70 countries, representing approximately 300 law schools worldwide.
99%
Supreme Court cases that were mooted at Georgetown in 2018-19.
300+
Number of students who participate in 17 different clinics.
News
A Constitution in Crisis
Harper's Magazine
Do we need the Constitution? Has America's founding document become the nation's undoing? Professor Rosa Brooks moderates a discussion between five legal minds. Continue Reading
News
How The Violence Against Women Act Changed American Culture
Time Magazine
25 years ago, the Violence Against Women Act was signed, a bill that Joe Biden describes as his "proudest legislative accomplishment." Professor Victoria Nourse, who helped draft the bill, discusses how it changed American culture. Continue Reading
Appellate Litigation Clinic Gets Immigration Win in Fourth Circuit
A Salvadoran man will be able to stay in the United States thanks to his two student-lawyers (now alumni), their mentors at Georgetown Law's Appellate Litigation Clinic and a precedent-setting decision by the U.S. Court of Appeals for the Fourth Circuit.
Continue Reading
Continue Reading
Brian Wallach (L'07): Combining Forces in the Fight Against ALS
In November 2017, doctors handed Brian Wallach (L'07) a diagnosis that no one in their thirties expects to hear: amyotrophic lateral sclerosis (ALS). But Wallach is not about to let anyone or anything determine the course of his own life.
Continue Reading
Continue Reading
9/5/19
Institute for Public Representation's Complaint Against Google Results in Settlement, Fine
An April 2018 complaint filed by Georgetown Law's Institute for Public Representation Communications & Technology clinic on behalf of clients Campaign for a Commercial-Free Childhood (CCFC) and the Center for Digital Democracy (CDD) has resulted in a $170 million fine against Google by the Federal Trade Commission and the New York Attorney General.
Read More