Earn your law degree in the city where laws are made.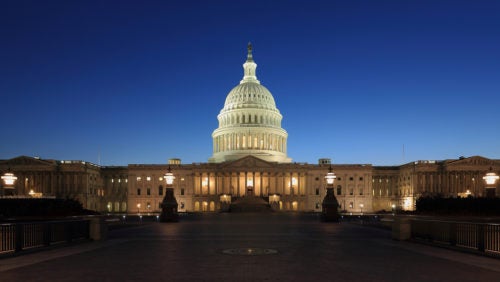 United States Capitol
12 minute walk from Georgetown Law
Take a few short steps from the Georgetown Law campus, and you'll find yourself looking up at a familiar sight — the U.S. Capitol.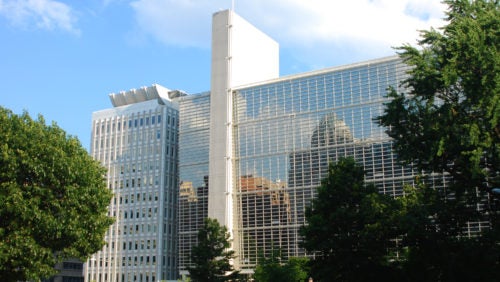 The World Bank
10 Minute Drive from Georgetown Law
Georgetown Law is recognized globally as a leader in scholarship, teaching and educational programming that transcends borders.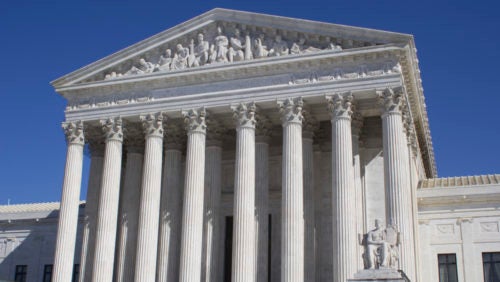 The Supreme Court
15 Minute Walk from Georgetown Law
Our Supreme Court Institute moots more than 90 percent of the cases heard by the Court each year.
Georgetown Law students don't just study the law. In D.C., they experience it.
Washington, D.C., is the nation's capital, a global hub and a lively metropolis. At Georgetown Law, students learn the law in the place where laws are made.
Facts & Stats
70
Each year, Georgetown Law welcomes graduate students from more than 70 countries, representing approximately 300 law schools worldwide.
98%
Supreme Court cases that were mooted at Georgetown in 2017-18.
300+
Number of students who participate in 17 different clinics.
Opinion
What the Census Case Will Say About the Supreme Court
The New York Times
Can the Trump administration add a citizenship question? The answer will be a test of the court's politicization. Continue Reading
News Article
Case Against Julian Assange Raises Press Freedom Questions
Voice of America
"One only needs to examine what WikiLeaks has distributed to come to the conclusion that Assange is not a journalist." Continue Reading
Jenadee Nanini (L'17, LL.M.'18): Lending a Voice to the Voiceless
As a child in rural Montana, Jenadee Nanini (L'17, LL.M.'18) knew at an early age that her parents had hearts for those in need. Nanini learned from the example.
Continue Reading
Continue Reading
Appellate Courts Immersion Clinic: Honing Skills, Helping Clients
In an attempt to explain to the Supreme Court that video evidence doesn't always yield a clear outcome, the students in Georgetown Law's Appellate Courts Immersion Clinic, turned to a sports analogy.
Continue Reading
Continue Reading
4/8/19
Georgetown Law to Honor Congresswoman Eleanor Holmes Norton and the late Dean Paul R. Dean
On April 23, 2019, Georgetown Law will dedicate the "Tower Green" surrounding its iconic clock tower to Norton, a trailblazing civil rights activist, congresswoman and champion for women's equality, and a longtime member of the Georgetown Law faculty.
READ THE FULL ANNOUNCEMENT