Pursue a premier legal education with limitless opportunities in the nation's capital.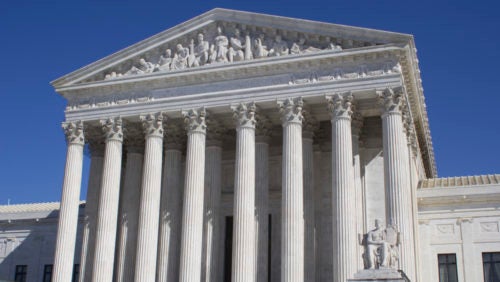 The Supreme Court
15 Minute Walk from Georgetown Law
Our Supreme Court Institute moots more than 90 percent of the cases heard by the Court each year.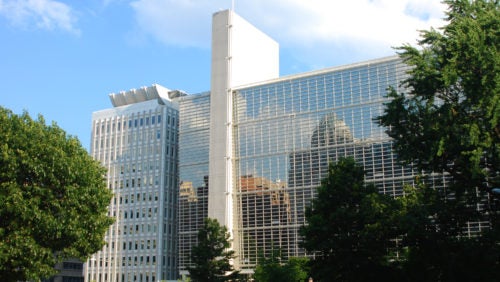 The World Bank
10 Minute Drive from Georgetown Law
Georgetown Law is recognized globally as a leader in scholarship, teaching and educational programming that transcends borders.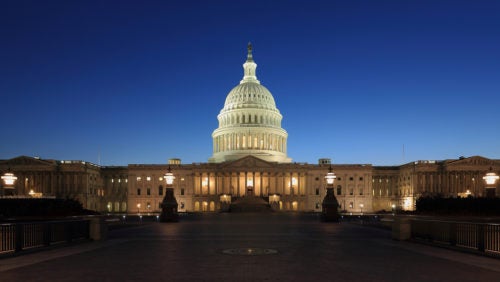 United States Capitol
12 minute walk from Georgetown Law
Take a few short steps from the Georgetown Law campus, and you'll find yourself looking up at a familiar sight — the U.S. Capitol.
Georgetown Law students don't just study the law. In D.C., they experience it.
Washington, D.C., is the nation's capital, a global hub and a lively metropolis. At Georgetown Law, students learn the law in the place where laws are made.
Facts & Stats
70
Each year, Georgetown Law welcomes graduate students from more than 70 countries, representing approximately 300 law schools worldwide.
99%
Supreme Court cases that were mooted at Georgetown in 2018-19.
300+
Number of students who participate in 17 different clinics.
Television Interview
Constitutional law expert says Trump didn't receive due process during 'strictly partisan' impeachment inquiry
Fox News
Professor Randy Barnett joined Mark Levin to discuss constitutional law through the lens of impeachment. Continue Reading
Op-Ed
What's behind Virginia's latest move to fix lending laws and protect borrowers?
The Washington Post
"The problem is lenders' constant search for loopholes." Continue Reading
Unfair Marital Power System in Africa Negated — Thanks to International Women's Human Rights Clinic
Two former Georgetown Law clinic students, now graduates, have helped an African women's rights advocacy group to mount a successful legal challenge to a discriminatory marital law regime in Eswatini (formerly Swaziland).
Continue Reading
Continue Reading
Heeding the Call: Two Georgetown Law Alumni Fight for Asylum-seekers
Laura Peña (L'11) and Erika Pinheiro (L'10, MPP'10) have never met, but they share a common bond in addition to their alma mater.
Continue Reading
Continue Reading
02/10/2020
Georgetown Law's Center for the Constitution Launches The Constitutional Discourse Series
To fulfill part of its mission to celebrate watershed moments in constitutional law, the Georgetown Center for the Constitution at Georgetown Law is launching its Constitutional Discourse Series on Amazon.
Learn More