Pursue a premier legal education with limitless opportunities in the nation's capital.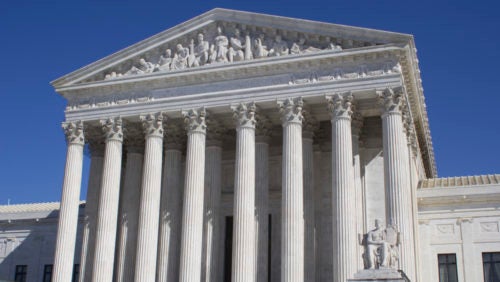 The Supreme Court
15 Minute Walk from Georgetown Law
Our Supreme Court Institute moots more than 90 percent of the cases heard by the Court each year.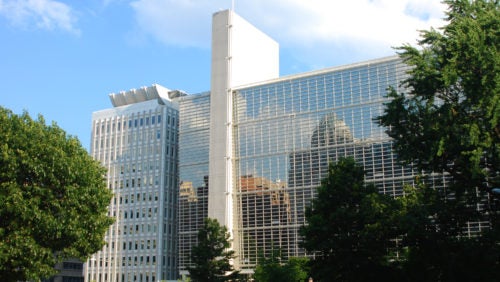 The World Bank
10 Minute Drive from Georgetown Law
Georgetown Law is recognized globally as a leader in scholarship, teaching and educational programming that transcends borders.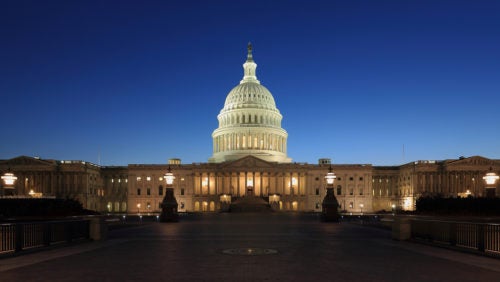 United States Capitol
12 minute walk from Georgetown Law
Take a few short steps from the Georgetown Law campus, and you'll find yourself looking up at a familiar sight — the U.S. Capitol.
Georgetown Law students don't just study the law. In D.C., they experience it.
Washington, D.C., is the nation's capital, a global hub and a lively metropolis. At Georgetown Law, students learn the law in the place where laws are made.
Facts & Stats
70
Each year, Georgetown Law welcomes graduate students from more than 70 countries, representing approximately 300 law schools worldwide.
98%
Supreme Court cases that were mooted at Georgetown in 2017-18.
300+
Number of students who participate in 17 different clinics.
Opinion
It's not just Catalan separatists. Democracy is also on trial in Spain.
The Washington Post
Can a country remain committed to democracy while managing profound disagreement among its citizens? Continue Reading
News Article
What will happen when Robert Mueller finally hands in his investigation
Quartz
Professor Bloch gives a primer on the special counsel and impeachment. Continue Reading
Tiauna Mathieu (L'19): Working Towards Criminal Justice
"My parents went completely different paths, and it was all surrounded by the criminal justice system," Mathieu says. "I majored in criminal justice and just started seeing a lot of defects in the system — particularly racial injustice."
Continue Reading
Continue Reading
Hargur Jaggi (LL.M.'06): Climbing Higher
If perseverance was a law school class, Hargur Jaggi could develop the syllabus. This summer, he was appointed to his first judicial post, as an Additional District & Session Judge, in India. It's no exaggeration to say that Jaggi climbed mountains — literal and figurative — to get there.
Continue Reading
Continue Reading
2/25/2019
"The Continuing Threat of Nuclear Weapons"
Georgetown Law's Journal of National Security Law & Policy will hold its annual symposium in partnership with Georgetown Law's Center on National Security and Law and the Center for Asian Law.
Learn more