Pursue a premier legal education with limitless opportunities in the nation's capital.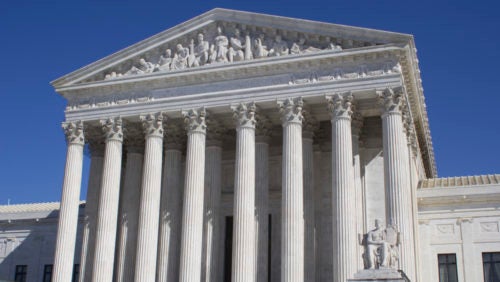 The Supreme Court
15 Minute Walk from Georgetown Law
Our Supreme Court Institute moots more than 90 percent of the cases heard by the Court each year.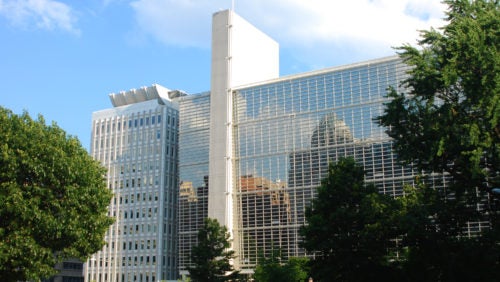 The World Bank
10 Minute Drive from Georgetown Law
Georgetown Law is recognized globally as a leader in scholarship, teaching and educational programming that transcends borders.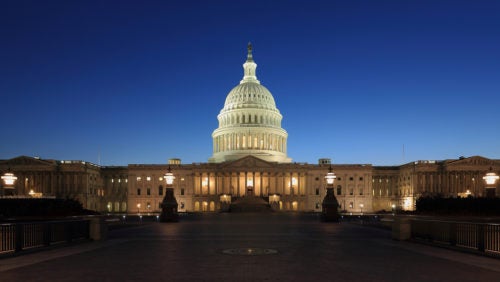 United States Capitol
12 minute walk from Georgetown Law
Take a few short steps from the Georgetown Law campus, and you'll find yourself looking up at a familiar sight — the U.S. Capitol.
Georgetown Law students don't just study the law. In D.C., they experience it.
Washington, D.C., is the nation's capital, a global hub and a lively metropolis. At Georgetown Law, students learn the law in the place where laws are made.
Facts & Stats
70
Each year, Georgetown Law welcomes graduate students from more than 70 countries, representing approximately 300 law schools worldwide.
98%
Supreme Court cases that were mooted at Georgetown in 2017-18.
300+
Number of students who participate in 17 different clinics.
Radio Interview
Is the system of checks and balances written into the Constitution working?
NPR's The Takeaway
"A cynic might say, well, the president's just doing this to further his presidential ambitions for 2020 and get Congress off its message." Continue Reading
Radio Interview
U.S.-China Trade Tariffs Conclude
National Public Radio
Close to 100 percent of last year's tariffs have been paid by U.S. importers and then passed along in various degrees to U.S. customers, says Hillman. Continue Reading
Natalie Khawam (L'05): Bringing Skills Learned in Georgetown Law's Federal Legislation Clinic to Life
Florida lawyer Natalie Khawam is representing Green Beret Sfc. Richard Stayskal in his suit against the U.S. government, and she has drafted a bill to make an exception to the doctrine that she believes has been misapplied and inappropriately expanded, allowing military personnel to sue when they are not in combat.
Continue Reading
Continue Reading
Jenadee Nanini (L'17, LL.M.'18): Lending a Voice to the Voiceless
As a child in rural Montana, Jenadee Nanini (L'17, LL.M.'18) knew at an early age that her parents had hearts for those in need. Nanini learned from the example.
Continue Reading
Continue Reading
5/17/19
Research Confirms that Black Girls Feel the Sting of Adultification Bias
Building on its groundbreaking 2017 Girlhood Interrupted study showing that adults view black girls as more adult-like and less innocent than white girls, Georgetown Law's Center on Poverty and Inequality released a follow-up study that finds black girls routinely experience adultification bias.
Learn More