Policy decided in Washington has a global impact.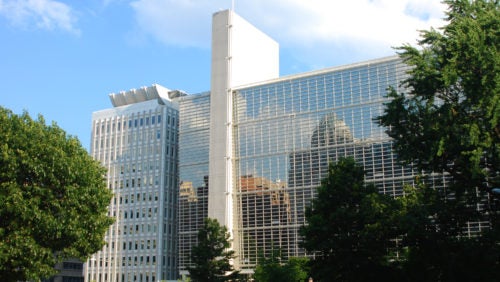 The World Bank
10 Minute Drive from Georgetown Law
Georgetown Law is recognized globally as a leader in scholarship, teaching and educational programming that transcends borders.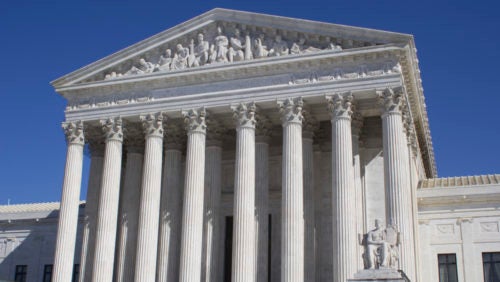 The Supreme Court
15 Minute Walk from Georgetown Law
Our Supreme Court Institute moots more than 90 percent of the cases heard by the Court each year.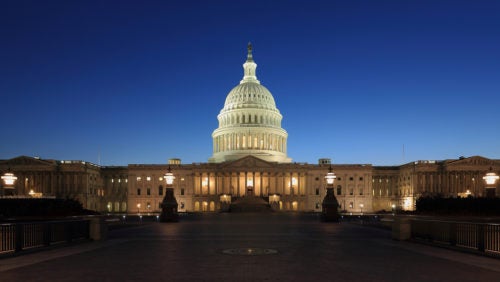 United States Capitol
12 minute walk from Georgetown Law
Take a few short steps from the Georgetown Law campus, and you'll find yourself looking up at a familiar sight — the U.S. Capitol.
Georgetown Law students don't just study the law. In D.C., they experience it.
Washington, D.C., is the nation's capital, a global hub and a lively metropolis. At Georgetown Law, students learn the law in the place where laws are made.
Facts & Stats
70
Each year, Georgetown Law welcomes graduate students from more than 70 countries, representing approximately 300 law schools worldwide.
98
Percentage of Supreme Court cases that were mooted at Georgetown in 2017-18.
300+
Number of students who participate in 17 different clinics.
Op-Ed
Ruth Bader Ginsburg can learn something from Brett Kavanaugh
The Washington Post
What does Justice Brett M. Kavanaugh, the newly confirmed originalist on the Supreme Court, have in common with Justice Ruth Bader Ginsburg, the iconic feminist? Each has a troubling inconsistency between his or her words and deeds when it comes to race. Continue Reading
News Article
The Growth of Sinclair's Conservative Media Empire
The New Yorker
The company has achieved formidable reach by focussing on small markets where its TV stations can have a big influence. Continue Reading
Hargur Jaggi (LL.M.'06): Climbing Higher
If perseverance was a law school class, Hargur Jaggi could develop the syllabus. This summer, he was appointed to his first judicial post, as an Additional District & Session Judge, in India. It's no exaggeration to say that Jaggi climbed mountains — literal and figurative — to get there.
Continue Reading
Continue Reading
Exhibiting Strength and Leadership
For Jennifer Esparza (L'20), the decision to join the United States Marine Corps (USMC) after graduating from high school was about learning and growth, as well as a desire to serve her country.
Continue Reading
Continue Reading
10.15.18
Georgetown Climate Center Honored for Community Engagement Project
Georgetown Climate Center officials say its effort to help a Washington, D.C. neighborhood plan for climate change was unique. Now they can call it award-winning.
Read More