Policy decided in Washington has a global impact.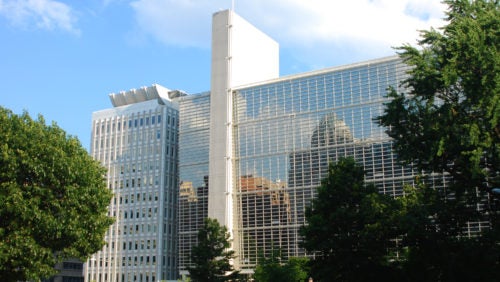 The World Bank
10 Minute Drive from Georgetown Law
Georgetown Law is recognized globally as a leader in scholarship, teaching and educational programming that transcends borders.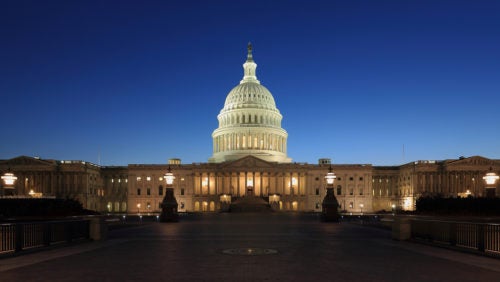 United States Capitol
12 minute walk from Georgetown Law
Take a few short steps from the Georgetown Law campus, and you'll find yourself looking up at a familiar sight — the U.S. Capitol.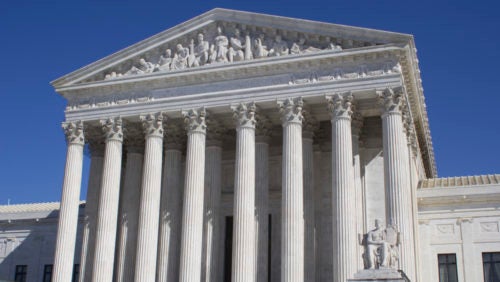 The Supreme Court
15 Minute Walk from Georgetown Law
Our Supreme Court Institute moots more than 90 percent of the cases heard by the Court each year.
Georgetown Law students don't just study the law. In D.C., they experience it.
Washington, D.C., is the nation's capital, a global hub and a lively metropolis. At Georgetown Law, students learn the law in the place where laws are made.
Facts & Stats
70
Each year, Georgetown Law welcomes graduate students from more than 70 countries, representing approximately 300 law schools worldwide.
98
Percentage of Supreme Court cases that were mooted at Georgetown in 2017-18.
300+
Number of students who participate in 17 different clinics.
Radio
Trump, Turkey, Tariffs And The State Of Global Trade
On Point, NPR
The Turkish currency, the lira, is sinking. The stock market reacts. Investors are nervous. Will the troubles spread to other emerging markets? Continue Reading
Opinion
This legal tactic can keep neo-Nazi protests out of your city
The Washington Post
Most states already have laws that rein in armed groups. Officials should use them. Continue Reading
Douglas M. Bregman (L'74): Making a Difference
In May 2017, security guards and other supporters of visiting Turkish President Recep Erdogan kicked and beat a small group of demonstrators across the street from the Turkish Residence on Embassy Row, sending nine of them to the hospital. "I had to do something," Bregman said.
Continue Reading
Continue Reading
Exhibiting Strength and Leadership
For Jennifer Esparza (L'20), the decision to join the United States Marine Corps (USMC) after graduating from high school was about learning and growth, as well as a desire to serve her country.
Continue Reading
Continue Reading
08.16.18
At the National Press Club, Hope for Missing Journalist Austin Tice (F'02, L'13)
Georgetown University President John J. DeGioia has many pictures in his office — including one of a young Georgetown graduate, Austin Tice, at Commencement 2002. The six-foot-two former Marine Corps captain, who had just received his diploma from Georgetown's School of Foreign Service, was so excited that he embraced the university president.
Read More