Policy decided in Washington has a global impact.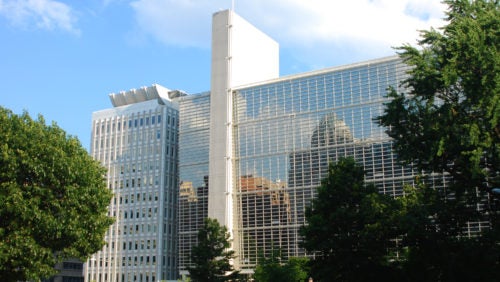 The World Bank
10 Minute Drive from Georgetown Law
Georgetown Law is recognized globally as a leader in scholarship, teaching and educational programming that transcends borders.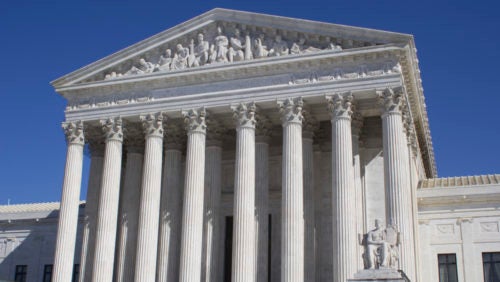 The Supreme Court
15 Minute Walk from Georgetown Law
Our Supreme Court Institute moots more than 90 percent of the cases heard by the Court each year.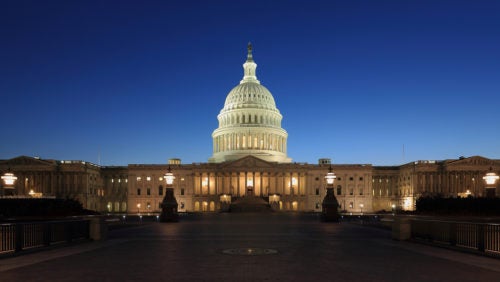 United States Capitol
12 minute walk from Georgetown Law
Take a few short steps from the Georgetown Law campus, and you'll find yourself looking up at a familiar sight — the U.S. Capitol.
Georgetown Law students don't just study the law. In D.C., they experience it.
Washington, D.C., is the nation's capital, a global hub and a lively metropolis. At Georgetown Law, students learn the law in the place where laws are made.
Facts & Stats
70
Each year, Georgetown Law welcomes graduate students from more than 70 countries, representing approximately 300 law schools worldwide.
99%
Supreme Court cases that were mooted at Georgetown in 2018-19.
300+
Number of students who participate in 17 different clinics.
News
The Dangerous Position of William Barr
The New Yorker
"I find it very surprising that Justice Department lawyers would find that there's nothing here worth exploring." Continue Reading
News
Abuse of power, not criminality, key to Trump impeachment
Reuters
Did President Trump put U.S. national security at risk in exchange for political benefits? Legal experts say it's the central question of the impeachment inquiry. Continue Reading
Georgetown Law's Native American Law Students Association Explores How to Expand Tribal Sovereignty
Georgetown students, congressional staffers, and advocates learned about efforts on a broad range of issues pertinent to Indian Country including homeland security, disaster and emergency response, border crossing and financial sovereignty.
Continue Reading
Continue Reading
Brian Wallach (L'07): Combining Forces in the Fight Against ALS
In November 2017, doctors handed Brian Wallach (L'07) a diagnosis that no one in their thirties expects to hear: amyotrophic lateral sclerosis (ALS). But Wallach is not about to let anyone or anything determine the course of his own life.
Continue Reading
Continue Reading
October 7
Associate Dean Paul Ohm, Alexandra Givens of Institute for Technology Law & Policy Win Grant
Alexandra Givens, founding executive director of the Institute for Technology Law & Policy, and Associate Dean Paul Ohm have won a $36,000 grant from the Public Interest Technology University Network (PIT-UN) for their initiative "Building Bridges: Strengthening Cross-Disciplinary Connections in Computer Science and Law."
Learn More