Pursue a premier legal education with limitless opportunities in the nation's capital.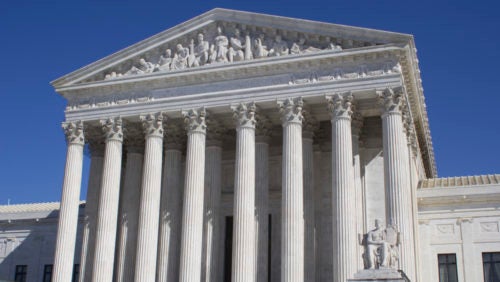 The Supreme Court
15 Minute Walk from Georgetown Law
Our Supreme Court Institute moots more than 90 percent of the cases heard by the Court each year.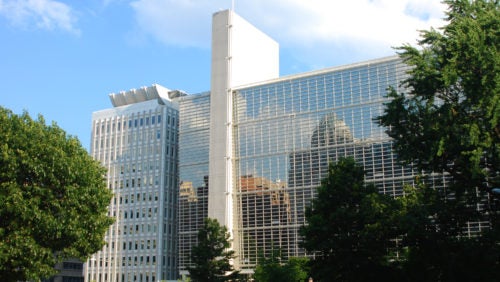 The World Bank
10 Minute Drive from Georgetown Law
Georgetown Law is recognized globally as a leader in scholarship, teaching and educational programming that transcends borders.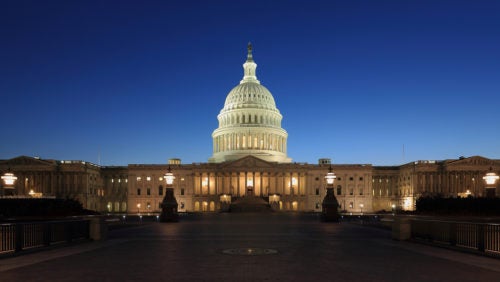 United States Capitol
12 minute walk from Georgetown Law
Take a few short steps from the Georgetown Law campus, and you'll find yourself looking up at a familiar sight — the U.S. Capitol.
Georgetown Law students don't just study the law. In D.C., they experience it.
Washington, D.C., is the nation's capital, a global hub and a lively metropolis. At Georgetown Law, students learn the law in the place where laws are made.
Facts & Stats
70
Each year, Georgetown Law welcomes graduate students from more than 70 countries, representing approximately 300 law schools worldwide.
98%
Supreme Court cases that were mooted at Georgetown in 2017-18.
300+
Number of students who participate in 17 different clinics.
News Article
Why there may be much less — and much more — to the Mueller report than people expect
The Washington Post
An insider's guide: why there may be much less — and much more — to the Mueller Report than people expect. Continue Reading
News Article
The Summer Zervos sexual assault allegations and lawsuit against Donald Trump, explained
Vox
Experts say Zervos's defamation suit could put Trump's whole presidency at risk. Continue Reading
Appellate Courts Immersion Clinic: Honing Skills, Helping Clients
In an attempt to explain to the Supreme Court that video evidence doesn't always yield a clear outcome, the students in Georgetown Law's Appellate Courts Immersion Clinic, turned to a sports analogy.
Continue Reading
Continue Reading
Institute for Public Representation: Protecting Kids Online
In the fall, Allegra Kauffman (L'19) spent a lot of time downloading apps and playing games on Google Play. "I was trying to figure out what these games were doing, and what they were asking for or collecting — in terms of geolocation, Wifi data and information that violates their privacy policy."
Continue Reading
Continue Reading
3/19/19
New Building to Expand Georgetown's Capitol Hill Presence, Academic Opportunities
A newly acquired property – 500 First Street NW in Washington, DC – will help Georgetown expand its presence on Capitol Hill, bring new opportunities for students, faculty and staff across its campuses and complete an entire city block of university properties.

Learn more