Earn your law degree in the city where laws are made.
United States Capitol
12 minute walk from Georgetown Law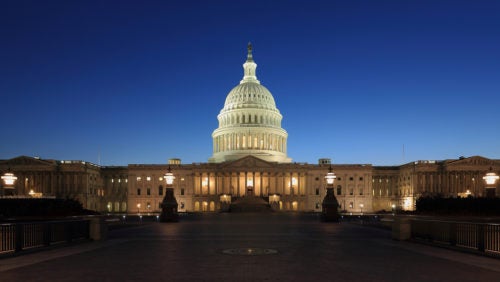 United States Capitol
12 minute walk from Georgetown Law
Take a few short steps from the Georgetown Law campus, and you'll find yourself looking up at a familiar sight — the U.S. Capitol.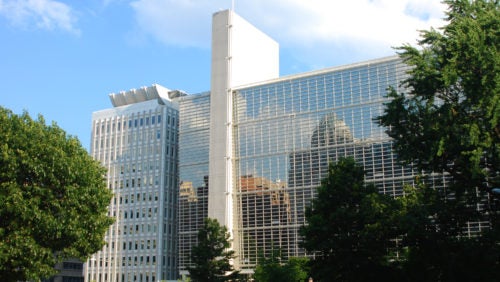 The World Bank
10 Minute Drive from Georgetown Law
Georgetown Law is recognized globally as a leader in scholarship, teaching and educational programming that transcends borders.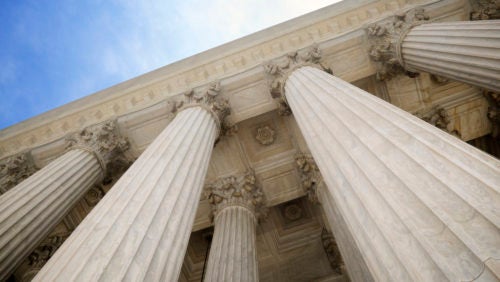 The Supreme Court
15 Minute Walk from Georgetown Law
Our Supreme Court Institute moots more than 90 percent of the cases heard by the Court each year.
Georgetown Law students don't just study the law. In D.C., they experience it.
Washington, D.C., is the nation's capital, a global hub and a lively metropolis. At Georgetown Law, students learn the law in the place where laws are made.
Facts & Stats
70
Each year, Georgetown Law welcomes graduate students from more than 70 countries, representing approximately 300 law schools worldwide.
100%
Supreme Court cases that were mooted at Georgetown in 2019-20.
300+
Number of students who participate in 19 different clinics.
Radio Interview
Georgetown Law professor on the special counsel overseeing Trump investigations
NPR
NPR's Mary Louise Kelly talks with Paul Butler about the Attorney General naming a special counsel to oversee the federal investigations into former President Trump. Continue Reading
Television Interview
What the appointment of a special counsel means for Trump's legal troubles
PBS News Weekend
U.S. Attorney General Merrick Garland tapped longtime federal prosecutor Jack Smith as special counsel to head up investigations involving former President Donald Trump. Smith's appointment came three days after Trump launched his third run for the White House. Katyal, former acting U.S. Solicitor General, joins Geoff Bennett to discuss. Continue Reading
Georgetown Law Helps Lead National Law School Response to Eviction Crisis
As pandemic-related eviction suspensions began to expire, Georgetown Law Dean William M. Treanor reached out to other law schools to enlist their support in responding to a looming housing crisis nationwide. At the Law Center, through clinics and volunteer opportunities, students helped local residents facing housing insecurity.
Continue Reading
Continue Reading
Georgetown Law, University of Hong Kong Co-Host Conference on Intellectual Property, COVID-19 and Tackling Global Health Inequity
In a virtual international conference, experts in public health and intellectual property convened to discuss a key challenge of our time: how to expedite global distribution of lifesaving vaccines and medications while upholding the rights of those who develop them?
Continue Reading
Continue Reading
7/29/22
"The Law School of the Future" - New Issue of Georgetown Law Magazine
Read feature stories on how Georgetown Law stays ready to serve the students of today and tomorrow, and on how our O'Neill Institute for National and Global Health Law is building on lessons learned from the COVID-19 pandemic.
Read More