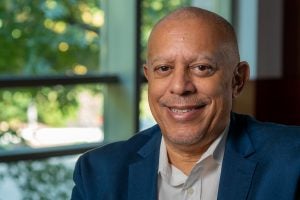 Donald M. Temple has been a steadfast advocate for civil and "silver" rights for more than four decades. Not just a lawyer, his advocacy skills include insightful, culturally sensitive keenness, coupled with knowledge of local, state, and federal judicial procedures and expectations; practical trial and appellate litigation experience; and a long-standing relationship with the legal, political, and local communities in which he practices.
Originally from Philadelphia, Temple graduated from the University of Santa Clara School of Law in 1978 (JD) and Georgetown University Law Center in 1981 (LL.M.). His experience as Senior Counsel to the House of Representatives, Committee on the District of Columbia, Subcommittee on Judiciary and Education, Former Chairman of the District's Civilian Complaint Review Board, as well as candidacy for the D.C. Delegates Seat, reflects his passionate commitment to public service. His record of fighting for the proverbial "little guy" in civil rights, commercial, and employment disputes equally reflects his values.
Temple enjoys a record of successfully litigating sensitive and difficult legal issues. His Temple practice issues include civil and commercial disputes: civil fraud, breach of contract and fiduciary duty, real estate disputes, wrongful foreclosures, Title VII, 42 USC Sections 1981, and DC Human Rights discrimination violations. Temple, a skilled communicator and negotiator, prioritizes the amicable resolution of disputes over litigation.
Temple is highly active in the local DC metropolitan community and has served on a number of non-profits Boards. He is also a frequent lecturer on a variety of law-related subjects to lawyers, law students, and undergraduates. He has received numerous awards including the National Bar Association's Gertrude Rush and Heman Sweatt Awards, the Washington Bar Association's Charlotte E. Ray Award, the National Conference of Black Lawyers' 2020 Lawyer of the Year Award, and the Metropolitan Washington 2018 Employment Lawyer of the Year Awards.