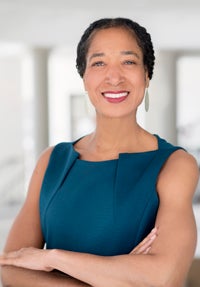 Jill Morrison, Executive Director
Jill C. Morrison is the Executive Director of the Women's Law and Public Policy Fellowship Program (WLPPFP), and Leadership and Advocacy for Women in Africa (LAWA) Program. She also teaches the LAWA seminar, where each of the LL.M. candidates develops a thesis focusing on a particular woman's human rights issue. Jill recently began working with J.D. students, supervising the writing requirement and teaching a seminar on Reproductive Justice.  She also co-teaches The First Thousand Days, a Global Health Law course focusing on laws and policies impacting the developmental period from a fetus's conception through birth until the age of two.
Jill returned to WLPPFP in 2012, after thirteen years at the National Women's Law Center, where she was a 1998-1999 Fellow. At the Center, Jill developed legal theories to protect and advance access to comprehensive reproductive health services, and to protect the rights of vulnerable pregnant and parenting women.
Prior to joining the Center, Jill served as a judicial clerk to the Honorable Sterling Johnson Jr., Eastern District of New York. She also spent a year at the Women's Law Project as a Philadelphia Bar Foundation Fellow, and in private practice with Ballard, Spahr, Andrews & Ingersoll. At Yale Law School, Jill was an editor of the Yale Journal of Law and Feminism and President of the Black Law Students' Association. She received her undergraduate degree in Journalism from Rutgers University.
Jill previously served on the National Board of If/When/How: Lawyering for Reproductive Justice. She is currently on the Steering Committee of the District of Columbia Bar Association's International Law Community, and recently completed her LL.M. in Global Health Law. She is working with a group of students to develop a Reproductive Justice curriculum for Georgetown's Street Law program.