Bridging the Gap: State Legislative Creation of Medical Monitoring Rights
November 14, 2023 by Conor Winters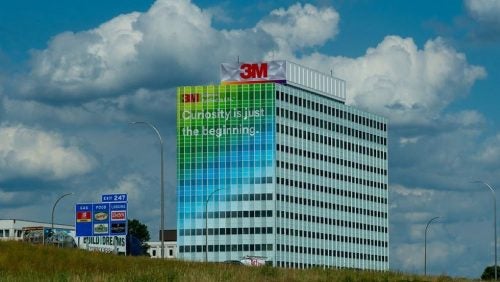 State legislation allowing communities exposed to toxic substances like PFAS to sue for the costs of medical testing before they develop symptoms may improve health outcomes and promote environmental care.
Lawmakers introduced a bill in the Minnesota Legislature earlier this year that would allow people who have been wrongfully exposed to toxic substances to sue polluters for the costs of medical testing before they develop related symptoms.[1]
If passed, Minnesota would become just the second state to directly authorize no-injury medical monitoring claims by legislation. Vermont enacted its first-in-the-nation law in 2022.[2]
Medical monitoring requires parties responsible for the release of a toxic substance to foot the bill for periodic medical testing aimed at early detection of related adverse health effects in exposed communities.[3] Medical monitoring claims have been hotly contested in toxic tort cases like the ongoing court battles over exposure to per- and polyfluoroalkyl substances (PFAS), a group of man-made chemicals found in household and industrial products that have been linked to higher risks of cancer, pregnancy complications, and other harmful effects.
Proponents argue that medical monitoring can help bridge the sometimes decades-long gap between exposure and the onset of illness that often frustrates toxic tort cases like those involving PFAS.[4] Early detection may improve health outcomes and lower medical bills,[5] which in turn may reduce responsible polluters' total liability.[6] Monitoring awards may also help deter distribution of toxic substances.[7]
But medical monitoring actions have met fierce opposition. Critics argue that allowing claimants to seek damages before they suffer an actual injury flies in the face of core tenets of both tort law and standing doctrine. A monitoring right of action may open the courthouse doors to a flood of thousands or even millions of perfectly healthy litigants.[8] And, as a result, defendants worry they may wrongfully end up on the hook for "untold billions" in harms that never actually arise.[9]
Concerns around costs, unpredictability, and justiciability have driven the U.S. Supreme Court and court systems in twenty-eight states to reject medical monitoring claims.[10] And of the courts in thirteen states and the District of Columbia who have recognized such claims, several have cabined their recognition to limited circumstances.[11] For instance, California only allows medical monitoring as an add-on item of damages in negligence cases. Few states allow standalone monitoring claims.[12]
This patchwork of state approaches has presented challenges in class actions lawsuits seeking relief for exposure to PFAS and other toxic substances. In 3M v. Hardwick, a magistrate judge narrowed a proposed nationwide PFAS class action to just those individuals subject to the laws in Ohio, which has recognized medical monitoring as an element of damages, in part due to the enormous variation in states' recognition of medical monitoring.[13]
In addition to legislative legitimacy, then, express statutory recognition of medical monitoring by states like Vermont and Minnesota may also offer modest movement toward consistency that could bolster broader litigation against those responsible for mass toxic substance exposure.
Though such legislation is likely to ignite contentious court challenges over its attendant costs and fundamental justiciability, state legislatures may be uniquely situated to overcome these challenges due to two developments at the federal level that pose significant obstacles to medical monitoring.
First, the U.S. Supreme Court has refused to recognize medical monitoring claims in the absence of actual injury. In Metro-North Commuter Railroad Co. v. Buckley, the Court denied a railroad worker's claim for medical monitoring brought under the Federal Employers' Liability Act (FELA) for on-the-job asbestos exposure.[14] The majority's 7-2 decision cited both the costs that such "unlimited and unpredictable" liability could create and the potential for a flood of litigation cutting into resources that might otherwise be used to compensate those more seriously harmed.[15] The Court failed to find support in the statute or at common law for such a remedy.[16] Federal circuit courts have since rejected similar claims brought under other federal statutes.[17]
The Court's increasingly stringent approach to determining when a litigant has standing to bring a case before federal courts poses a second and potentially more challenging problem. To have standing, plaintiffs must show either that they have either suffered a concrete and particularized injury or that such an injury is certainly impending.[18] In toxic substances cases, where symptoms are unlikely to develop quickly after exposure, plaintiffs wrongfully exposed to toxic substances may be required to wait years or even decades until the onset of illness before they can pursue remedies in federal court.[19]
Indeed, the class of PFAS-exposed litigants in 3M v. Hardwick appear to be running directly into the headwinds of standing doctrine. A panel of Sixth Circuit judges hearing oral arguments on appeal last month expressed skepticism that the firefighter lead plaintiff in Hardwick had alleged an injury concrete enough to support standing.[20] Drawing on language from the Supreme Court's standing tests for present lawsuits for future harms, Judge Raymond Kethledge asked how Hardwick's alleged injuries from past exposure to PFAS in firefighting foam and uniforms were "certainly impending."[21]
Absent a U-turn in the Supreme Court's jurisprudence on no-injury medical-monitoring claims or landmark shifts in the Court's standing doctrine, plaintiffs may continue to face an uphill battle under federal law.
But statutory creation of a cause of action for medical monitoring at either the state or federal level may ease the climb. Legislatures create rights, and invasions of those rights are injuries.[22] Or, as the Supreme Court has reaffirmed in several cases, "[T]he … injury required by Art. III may exist solely by virtue of statutes creating legal rights, the invasion of which creates standing.'"[23]
And though the Court has left narrow ground for even statutorily-granted rights of action for risks of future harm, legislative recognition of a right to recoup costs for reasonable medical testing that exposed persons would not have undertaken but for their exposure to a toxic substance may be sufficiently concrete to support a forward-looking right of action.[24]
Federal legislation could directly address these problems. In fact, a group of Democratic lawmakers led by Senator Kristin Gillibrand introduced a bill in 2021 that would grant a medical monitoring right of action specifically for PFAS exposure under the Toxic Control Substances Act.[25] However, that bill was not even taken up in committee, and pending election year politics render near-term revival unlikely.
State legislative creation of a right to medical monitoring costs for wrongful toxin exposure may help to fill the gaps left both by Congressional deadlock and the time lag between exposure to toxins and onset of symptoms.
Rights of action like those enacted in Vermont and introduced in Minnesota may promote public health and environmental care through multiple avenues. First, they legitimize litigants' claims in state courts, where monitoring awards or settlements may still be substantial.[26] Second, statutory authorization may create a right sufficiently concrete to clear the hurdles of standing that toxic tort cases like 3M v. Hardwick face in federal courts that are not necessarily applicable in state courts.[27] Increasing consistency among states in recognition of medical monitoring may also support broader class action efforts against polluters. And at any level, recognition of medical monitoring claims may help to further internalize the risks of toxic substances with those companies profiting from their use.
Both legislators and company-defendants in search of solutions to the harms presented by widespread and harmful synthetic chemicals like PFAS may find medical monitoring a more palatable remedy when compared to strict liability or even pre-market testing requirements that drug compounds and medical devices must clear. Still, the potentially massive costs that defendants and consumers of their products may face will continue to drive heated battles against medical monitoring in the coming years.
As Paul Clement, the attorney representing 3M and other PFAS manufacturers, suggested before the Sixth Circuit last month, such a weighty issue may be most properly addressed by legislative action.[28] In the face of ongoing Congressional deadlock, states like Vermont and Minnesota can continue to lead the way.
[1] Deena Winter, Bill Would Allow People to Seek Medical Monitoring Due to Chemical Exposure, Minnesota Reformer (Mar. 20, 2023, 6:01 AM), https://minnesotareformer.com/2023/03/20/bill-would-allow-people-to-seek-medical-monitoring-due-to-chemical-exposure/.
[2] See Lisa Rathke, VT Governor Signs Bill For Toxic Exposure Medical Monitoring, (Apr. 21, 2022, 5:20 PM), https://apnews.com/article/business-health-environment-lawsuits-20d6c4f0aa0789ea63d5fb10ce942ee2.
[3] David I.W. Hamer, Medical Monitoring in North America: Does This Horse Have Legs?, 77 Def. Couns. J. 50, 50-51 (2010).
[4] See Arvin Maskin et al., Medical Monitoring: A Viable Remedy For Deserving Plaintiffs or Tort Law's Most Expensive Consolation Prize?, 27 Mitchell Hamline L. Rev. 521, 521-22 (2000).
[5] Adam Joffe, The Medical Monitoring Remedy: Ongoing Controversy and a Proposed Solution, 84 Chi.-Kent L. Rev. 663, 665 (2009).
[6] Hamer, supra note 3, at 51.
[7] Id.
[8] See id. at 52.
[9] Maya Earls, Ohio PFAS Medical Monitoring Dispute 'One to Watch,' Lawyers Say, Bloomberg Law (Apr. 11, 2022, 4:45 AM), https://www.bloomberglaw.com/bloomberglawnews/litigation/X43NI7QG000000?bna_news_filter=litigation#jcite.
[10] See James Beck, Medical Monitoring – 50 State Survey, Drug & Device Law Blog (June 12, 2023), https://www.druganddevicelawblog.com/2023/06/medical-monitoring-50-state-survey.html.
[11] See id.
[12] See id.
[13] Hardwick v. 3M Company, 589 F.Supp.3d 832, 860 (S.D. Ohio. 2022).
[14] See Metro-North Commuter R. Co. v. Buckley, 521 U.S. 424, 443-44 (1997).
[15] Id. at 442.
[16] See id.
[17] See Beck, supra note 10.
[18] See Clapper v. Amnesty Int'l USA, 568 U.S. 398, 509 (2013).
[19] See also Metro-North, 521 U.S at 438-39.
[20] See Andy Monserud, 'Forever Chemical' Manufacturers Fight Class Action at 6th Circuit, Courthouse News Service (Oct. 19, 2023), https://www.courthousenews.com/forever-chemical-manufacturers-fight-class-action-at-6th-circuit/.
[21] Id.
[22] Will Baude, Standing in the Shadow of Congress, 2016 Sup. Ct. Rev. 197, 199 (2016).
[23] See Lujan v. Defenders of Wildlife, 504 U.S. 555, 578 (1992) (internal quotations omitted).
[24] See Joffe, supra note 5, at 665.
[25] PFAS Accountability Act of 2021, S. 1334, 117th Cong. (2021).
[26] See Rathke, supra note 2.
[27] See Christopher Mason, Yet Another Thing to Worry About: The Evolving Law of Standing in State Courts When Federal Standing is Lacking, Nixon Peabody: Class Action Alert (Apr. 13, 2020), https://www.nixonpeabody.com/insights/alerts/2020/04/13/evolving-law-of-standing-in-state-courts-when-federal-standing-is-lacking.
[28] See Monserud, supra note 20.