Cause for Concern: Interior and Commerce's Proposed Alterations to the Endangered Species Act's Implementing Regulations
November 21, 2018 by Sang Koo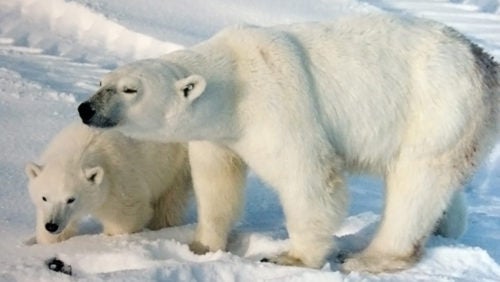 By Sophie Grueterich, Staff Contributor
The Endangered Species Act, passed in 1973, was intended to "provide a means whereby the ecosystems upon which endangered species and threatened species depend may be conserved, to provide a program for the conservation of such endangered and threatened species, and to take such steps as may be appropriate to achieve the purposes of the treaties and conventions set forth…"[1] Since then, the Act has been immensely successful in preserving threatened and endangered species and their habitats, with 99% of listed species protected from extinction.[2] The Supreme Court has afforded the Act far-reaching power due to its plain language and clear intent manifested in its legislative history.[3] The Act has further been a successful tool for enjoining construction projects, including a dam,[4] freeway,[5] and commercial and residential developments.[6] Instrumental in its effectiveness is the Section 7 consultation process, in which all federal agencies are required to consult with either the Department of the Interior's Fish & Wildlife Service or the Department of Commerce's National Marine Fisheries Service when they are carrying out, authorizing, or funding an activity that could affect a listed species.[7] For the last nine years, 50 CFR §402, most recently revised on May 4, 2009, has governed this section, applying it to "all actions in which there is discretionary Federal involvement or control."[8] Though this language has been included in the regulation since 1986, §402.03 has been expanded and contracted over the intervening 32 years. The limitation to discretionary agency action was upheld in 2007 as reasonable because it reconciled agency duties under the Endangered Species Act with mandatory agency duties under the Clean Water Act.[9]
On July 25, 2018, the same agencies proposed a new rule to amend § 402.03 to include exceptions to the consultation process when the proposed agency action "does not anticipate take" and will "have effects that are manifested through global processes and (i) cannot be reliably predicted or measured at the scale of a listed species' current range, or (ii) would result at most in an extremely small and insignificant impact on a listed species or critical habitat, or (iii) are such that the potential risk of harm to a listed species or critical habitat is remote…"[10] The effect of this revised regulation will be to exclude from the consultation requirement any agency action that is likely to exacerbate climate change, without having a direct, local effect on critical habitat or the listed species itself.[11] It will not be challenging for an agency to argue that the climatic effects of their planned action or approved permit fall into the "global processes" exception, especially when relying on the first sub-requirement, lack of reliable prediction or measurement. The concerns with this proposed loophole are twofold. First, "global processes," such as climate change, are in large part responsible for the maintenance of viable habitats, especially for climate-sensitive species. It is widely agreed that rising sea temperatures are bleaching corals and bringing in invasive species, which can lead to the extinction of native species.[12] Further, increased global temperatures are reducing permafrost, the foundation of habitats rich in biodiversity.[13] Loss of such unique habitats is a massive threat to the species that rely on them.
Second, while the science of climate change and the anthropogenic contributions to its progression are well-established generally, local impacts are less certain due to lack of knowledge regarding some natural processes and potential reductions or increases in our greenhouse gas emissions.[14] Our inability to precisely define how much the climate will change, and how it will affect each unique ecosystem fits into this proposed exception to §402.03 perfectly. Further, because populations of listed species are, by nature, small in number, it may be challenging to identify a consistent pattern of effects. This uncertainty should not logically lead to a categorical exclusion of consideration of climatic effects on habitat. Rather, this lack of knowledge about the progression of species' interactions with elements of their habitats is, if anything, reason to prevent interference with them.[15] At the core of the Endangered Species Act, and Congress' authority in passing it, is the awareness that biodiversity and species conservation are important not just because of the inherent value, but also because allowing "even a single species whose value is not currently apparent to become extinct… deprives the economy of the option value of that species."[16] That economic benefit is at risk whether the species is extinguished through direct habitat destruction or incremental, climate change-induced deterioration, and eliminating a standard of care under the latter undermines the purpose of the Endangered Species Act.
[1] 16 U.S.C. §1531(b) (2012).
[2] Kieran Suckling, et al., Ctr. for Biological Diversity, On Time, On Target: How the Endangered Species Act is Saving America's Wildlife (2012).
[3] See, e.g. Tenn. Valley Auth. v. Hill, 437 U.S. 153 (1978).
[4] Id.
[5] Nat'l Ass'n of Home Builders v. Babbitt, 130 F.3d 1041 (D.C. Cir. 1997).
[6] GDF Realty Inv., Ltd. v. Norton, 326 F.3d 622 (5th Cir. 2003); Rancho Viejo, LLC v. Norton, 323 F.3d 1062 (D.C. Cir. 2003).
[7] 16 U.S.C. §1536(a)(2) (2012).
[8] 50 C.F.R. §402.03 (2017).
[9] Nat'l Ass'n of Home Builders v. Def. of Wildlife, 551 U.S. 644 (2007).
[10] 83 Fed. Reg. 35185 (proposed July 25, 2018) (to be codified at 50 C.F.R. pt. 402.03).
[11] Ctr. For Biological Diversity, Comment Letter on Proposed Rule Regarding Endangered and Threatened Wildlife and Plants; Revision of Regulations for Interagency Cooperation (Sept. 20, 2018), https://www.biologicaldiversity.org/campaigns/esa/pdfs/Sign-on-Letter-Opposing-Changes-to%20ESA-Section-7-regulations.pdf.
[12] Sea Temperature Rise: Warmer Oceans Have Far-Reaching Effects, Nat'l Geographic, https://www.nationalgeographic.com/environment/oceans/critical-issues-sea-temperature-rise/ (last visited Nov. 19, 2018).
[13] Santosh K. Panda, et al., Geographical Inst., Univ. of Alaska Fairbanks and Nat'l Parks Serv., The Fate of Permafrost (2017), https://www.nps.gov/articles/aps-16-1-9.htm.
[14] David Biello, Climate Change's Uncertainty Principle, Sci. Am. (Oct. 25, 2007, https://www.scientificamerican.com/article/climate-changes-uncertainty-principle/)
[15] Reed Noss, Some Principles of Conservation Biology, as They Apply to Environmental Law, 69 Chi.-Kent L. Rev. 893, 898 (1994).
[16] Nat'l Ass'n of Home Builders v. Babbitt, 130 F.3d 1041, 1053 (D.C. Cir. 1997).