The Art Of The Green New Deal
March 6, 2019 by De Vann Sago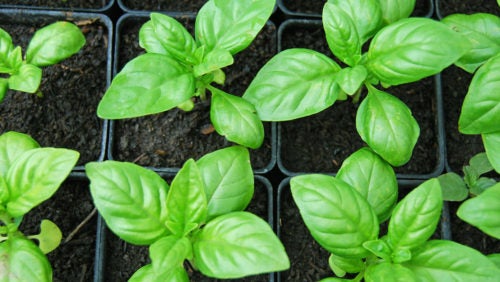 By Sophie White, Staff Contributor

The recent emergence of the ambitious Green New Deal has quickly shaped the conversation on climate change on Capitol Hill and on the campaign trail. But what is the Green New Deal and is it really a deal at all?
On February 7, Representative Alexandria Ocasio-Cortez, a newly elected Democrat from New York, and Senator Ed Markey, a Democrat from Massachusetts, introduced a resolution proposing a Green New Deal that would transition the United States' economy to 100 percent renewable energy within ten-years.[1] Framed as a response to the existential threat to global warming by its authors, the proposal would dramatically shift the country away from fossil fuels while overhauling the nation's infrastructure plan with a focus on social justice through increased access to healthcare, higher education, and jobs. The Green New Deal has quickly grabbed the headlines, but where did the idea come from and is it here to stay?
The Green New Deal draws its name from President Franklin D. Roosevelt's 1930s New Deal initiative. The New Deal was designed to stabilize and recover a failing economy while putting unemployed Americans to work during the Great Depression. Under the New Deal, the role of the federal government substantially grew as programs like the Public Works Administration were created to jump-start the economy.[2]
Like the New Deal of the 1930s, the Green New Deals uses broad sweeping policies and likely includes large investments in the public sector. The resolution also includes a laundry list of progressive agenda items not directly linked to clean energy. It calls for steps to expand educational opportunities and to increase "high-quality union jobs," access to health care, and affordable housing for all Americans.[3] Like the New Deal, the Green New Deal would overhaul the economy and likely be felt in the lives of nearly all Americans.
The concept of a Green New Deal that substantially cuts carbon emissions within ten years is also not new. In 2007, political commentator and author Thomas Friedman famously penned an op-ed in the New York Times calling for a rally around a "Green New Deal" and arguing that to "turn the tide on climate change and end our oil addiction we need more of everything: solar, wind, hydro, ethanol, biodiesel, clean coal and nuclear power — and conservation."[4] Friedman is often credited with coining the term "Green New Deal" which he envisioned included a massive industrial project that moved the economy away from coal and oil to clean, renewable energy.[5] Later, he expanded the concept in his book "Hot, Flat and Crowded."[6]
In response to the U.S. financial crisis and recession of 2008, former President Barack Obama included aspects of Friedman's thesis in his $800 billion American Recovery and Reinvestment Act of 2009 that aimed to stimulate an economy that was losing 800,000 jobs a month.[7] Like Roosevelt, Obama injected billion of federal dollars into the economy to end a financial crisis.[8] Among other things, the stimulus package included $90 billion for green initiatives such as clean electricity, renewable fuels and smart grids while providing incentives for job creation.[9] The 2009 stimulus package has been referred to as "a prototype Green New Deal."[10]
The 2009 spending package substantially increased American clean energy spending and led to the world's largest wind farms and large-scale solar projects, increased investment in clean energy jobs, and incentivized homeowners and companies to invest in renewable energy to reduce carbon pollution.[11] More than 100,000 similar projects across the country were generated through the investment in cleaner energy sources.[12]
Momentum for a large scale initiative to reduce carbon emissions has also been growing at the international level. In response to a growing global financial crisis, in 2009 the United Nations Environmental Program (UNEP) issued a policy brief calling for a "Global Green New Deal" (GGND).[13] The GGND called on governments to respond to economic crises by allocating stimulus funding to green sectors and investing in renewable energy to spurr their economies.[14] It set out three objectives: "(i) economic recovery; (ii) poverty eradication; and (iii) reduced carbon emissions and ecosystem degradation. It also proposed a framework for green stimulus programs as well as supportive domestic and international policies."[15]
More recently in American Politics, the 2016 Green Party presidential candidate Jill Stein made the Green New Deal a central piece of her campaign platform.[16] Her plan included transitioning the "energy system and economy to 100 percent clean, renewable energy by 2030, including a complete phase out of fossil fuels, fracked gas and nuclear power."[17] The plan aimed to end unemployment by "guaranteeing a job at a living wage for every American willing and able to work," creating up to 20 million new green-centered jobs, and providing free education through college.[18]
Bernie Sanders, who became a frontrunner in the 2016 Democratic primary, also included Green New Deal policies as a pillar of his campaign. He called for cutting U.S. carbon pollution by 40 percent by 2030 and by over 80 percent by 2050 by taxing on carbon pollution, repealing fossil fuel subsidies, and making massive investments in energy efficiency and sustainable energy like wind and solar power.[19] Surprisingly, the issue of climate change was notably absent from the political debate during the general presidential election in 2016.[20]
A tipping point came in 2018 when a flurry of reports were released highlighting the magnitude of  the harmful effects that climate change was causing to our environment and in our economies. According to the Fourth National Climate Assessment, released in November 2018, the U.S. is already experiencing serious impacts of climate change—and the risks to communities all across the country are growing rapidly.[21] In October 2018, the United Nations Intergovernmental Panel on Climate Change (IPCC) found that if greenhouse gas emissions continue at the current rate, the atmosphere will warm up by as much as 2.7 degrees fahrenheit above pre-industrial levels by 2040.[22] Without substantial global action to reduce carbon emissions, coastlines will be inundated by rising sea levels, droughts will intensify and economies around the world will be impacted.[23] The IPCC laid out various pathways to stabilize global warming, all of which require unprecedented efforts to cut fossil fuel use in half in less than 15 years and eliminate their use almost entirely in 30 years.[24]
Other reports soon followed, including a finding that U.S. carbon dioxide emissions rose by 3.4 percent in 2018, the second largest gain in more than twenty years,[25] another found that oceans are warming 40 to 50 percent faster than estimated,[26] and yet another proved that Antarctica's ice caps are quickly melting away.[27]
The Green New Deal Goes to Washington
With momentum behind a Green New Deal building for over a decade, it was the results of the 2018 midterm election, including the election of Representative Alexandria Ocasio-Cortez and other progressives who ran on combating climate change, that helped propel the Green New Deal into the political spotlight.
The Green New Deal grabbed Capitol Hill's attention on November 13, 2018 when activists with the environmental group the Sunrise Movement staged a direct action in then Minority Leader Nancy Pelosi's Capitol Hill office.[28] The protestors called on Pelosi to make combating climate change a priority in the 116th Congress and highlightedt the severity of the recent IPCC report.[29] While attending orientation for newly-elected members of Congress, Representative-elect Alexandria Ocasio-Cortez joined the protesters in an event that was widely covered in the media.[30]
By December 2018, dozens of members of Congress had thrown their support behind the idea of a Green New Deal.[31] Before the text of the resolution was even finalized, over 600 environmental groups sent a letter to Capitol Hill signaling their support for the deal and urging expediency.[32]
After a shaky rollout,[33] the Green New Deal was put forth as a non-binding resolution on February 7, 2019. While not detailed legislation itself, it calls on Congress to draft Green New Deal legislation.[34] The resolution includes many of the same policies of Green New Deals that came before it and highlights the urgency behind the plan based on the 2018 IPCC report. The resolution calls for "10-year national mobilization" to achieve five goals:
(A) Achieve net-zero greenhouse gas emissions through a fair and just transition for all communities and workers;
(B) Create millions of good, high-wage jobs and ensure prosperity and economic security for all people of the United States;
(C) Invest in the infrastructure and industry of the United States to sustainably meet the challenges of the 21st century;
(D) Secure for all people of the United States for generations to come: clean air and water, climate and community resiliency; healthy food; access to nature; and a sustainable environment; and
(E) Promote justice and equity by stopping current, preventing future, and repairing historic oppression of indigenous peoples, communities of color, migrant communities, deindustrialized communities, depopulated rural communities, the poor, low-income workers, women, the elderly, the unhoused, people with disabilities, and youth ("frontline and vulnerable communities")[35]
 The introduction of the resolution marks the most substantial attempt to mobilize support for combating climate change alongside spurring economic growth since the 2009 stimulus package. Like previous plans, the Green New Deal links battling climate change with infrastructure, job creation, tackling poverty, and racial discrimination. As a broad resolution that covers a variety of issues, the resolution was recommended to eleven different congressional committees.
The resolution quickly gained significant support with 68 co-sponsors in the House of Representatives and 11 in the Senate. However, no Republicans have endorsed the Green New Deal. Many of the plan's backers identify with the progressive wing of the Democratic party, including a number of  2020 presidential candidates. The proposal has also fared well in the public eye with a recent survey finding a majority of registered voters support a Green New Deal in principle and half of those polled said they "strongly support" the plan.[36]
Opposition has mounted just as fast, as backlash from a wide range of industries on both ends of the political spectrum has been swift and fierce. While some environmental groups claim it does not go far enough,[37] conservatives have argued that it would take away everything from "airplane rights" to ice cream and cattle.[38] Even the President chimed in on Twitter to express his opposition.[39]
Critics consistently attack the plan's unknown price tag.[40] Currently, nearly eighty percent of America's energy comes from cheap fossil fuels such as petroleum, natural gas and coal.[41] Replacing plentiful fossil fuels with renewable energy sources that do not emit greenhouse gases will be a costly endeavor that will likely be felt in the pocketbooks of American families and disrupt existing jobs and industries. Supporters of the Green New Deal argue that the cost of inaction is too high and will outweigh the cost of implementing Green New Deal policies.[42]
With proponents touting the Green New Deal as necessary to avoiding a climate crisis and others calling it a plan that will undermine our entire economy and way of life, it can be difficult to reconcile these two portrayals. In reality, the economy and electricity investment has already begun shifting towards renewables, networks and flexibility. The International Energy Agency reports that investments in coal dropped by a third in 2017. It's the second year in a row coal- and gas-fired power generation has seen a pullback.[43]
Does the Green New Deal Stand a Chance?
While it is impossible to speculate whether the current or a future version of the Green New Deal will ever become law, it is likely a topic here to stay through the 2020 presidential election. The sustained conversation surrounding the Green New Deal is a sign that the once marginal policy agenda item is now considered mainstream. Presidential contenders are already taking positions on the plan and detractors are feeling the pressure to craft alternative plans to address the real environmental impacts of the changing climate.[44]
For now, the ambitious plan has already reshaped the conversation concerning the human impacts on the environment and put lawmakers on the spot to respond with specific policy solutions instead of broad talking points. Even some of the plan's most staunch critics are now calling for bipartisan solutions to address the economic and environmental concerns.[45] In February 2018, for the first time in over eight years, the House Natural Resources Committee held a hearing on climate change while other congressional committees are following suite.[46]
As a non-binding resolution, the Green New Deal lays out broad goals and ambitious and expansive policies. The proposal is closer to a framework than proposed legislation. Any climate policy will ultimately have to be approved by lawmakers, so determining what is politically possible will be a critical question moving forward. Whether the Green New Deal will turn into a legislative reality or become a political football remains to be seen.
[1] Press Release, Senator Ed Markey, Senator Markey and Representative Ocasio-Cortez Introduce Green New Deal Resolution (Feb. 7, 2019) https://www.markey.senate.gov/news/press-releases/senator-markey-and-rep-ocasio-cortez-introduce-green-new-deal-resolution.
[2] See Encyclopaedia Britangenica, The New Deal,  https://www.britannica.com/event/New-Deal.
[3] H.R. Res. 109, 116th Cong. (2019).
[4] Thomas L. Friedman, A Warning From the Garden, N.Y. Times (Jan. 19, 2007), https://www.nytimes.com/2007/01/19/opinion/19friedman.html?module=inline.
[5] Id.
[6] Thomas L. Friedman, Hot, Flat, and Crowded (2008).
[7] American Recovery and Reinvestment Act of 2009, Pub. L. No. 111-5.
[8] See Michael Grunwald, The Trouble with the 'Green New Deal', Politico (Jan. 15, 2019),  https://www.politico.com/magazine/story/2019/01/15/the-trouble-with-the-green-new-deal-223977.
[9] See Press Release, Obama White House, FACT SHEET: The Recovery Act Made The Largest Single Investment in Clean Energy in History, Driving the Deployment of Clean Energy, Promoting Energy Efficiency, and Supporting Manufacturing (Feb. 25, 2016) https://obamawhitehouse.archives.gov/the-press-office/2016/02/25/fact-sheet-recovery-act-made-largest-single-investment-clean-energy.
[10] See Michael Grunwald, The Trouble with the 'Green New Deal', Politico (Jan. 15, 2019),  https://www.politico.com/magazine/story/2019/01/15/the-trouble-with-the-green-new-deal-223977.
[11] See Press Release, supra note 9.
[12] Id.
[13] U.N. ENV'T PROGRAMME, Global Green New Deal: Policy Brief (2009), available at http://www.unep.ch/etb/publications/Green%20Economy/UNEP%20Policy%20Brief%20Eng.pdf.
[14] Id.
[15] Id.
[16] See The Green New Deal, https://www.jill2016.com/greennewdeal (last visited Feb. 24, 2019).
[17] Id.
[18] Id.
[19] See Sam Frizell, Bernie Sanders Calls for Sweeping Climate Change Agenda, Time (Dec. 7, 2015), http://time.com/4138246/bernie-sanders-climate-change/.
[20] See John Schwartz and Tatiana Schlossber, For Clinton and Trump, There's Little Debating a Climate Change Divide, N.Y. Times (Oct. 17, 2016), https://www.nytimes.com/2016/10/18/science/hillary-cinton-donald-trump-global-warming.html?module=inline.
[21] Climate Assessment, Volume II: Impacts, Risks, and Adaptation in the United States—Summary Findings, NATIONAL CLIMATE ASSESSMENT (2018), https://nca2018.globalchange.gov/
[22] Intergovernmental Panel on Climate Change, IPPC Special Report on Global Warming of 1.5°C, (2018), https://report.ipcc.ch/sr15/pdf/sr15_spm_final.pdf.
[23] Id.
[24] Id.
[25] Rhodium Group, Preliminary U.S. Emissions Estimates for 2018 (Jan. 8, 2019), https://rhg.com/research/preliminary-us-emissions-estimates-for-2018/.
[26] Lijing Cheng et al., How Fast are the Oceans Warming?, Science, Jan. 11, 2019, at 128.
[27] Eric Rignot et al., Four Decades of Antarctic Ice Sheet Mass Balance from 1979-2017, PNAS 1095 (2019).
[28] See Dino Grandoni, The Energy 202: Green Protests at Pelosi's Office Signal Rift Over Democratic Climate Strategy, Washington Post (Nov. 14, 2018), https://www.washingtonpost.com/news/powerpost/paloma/the-energy-202/2018/11/14/the-energy-202-green-protests-at-pelosi-s-office-signal-rift-over-democratic-climate-strategy/5beb28131b326b39290547cc/?noredirect=on&utm_term=.e1534782d181.
[29] Id.
[30] Id.
[31] Sunrise Movement (@sunrisemovement), Twitter (Dec. 19, 2018, 7:24 AM), https://twitter.com/sunrisemvmt/status/1075411614860492805.
[32] See Brian Kahn, More Than 600 Environmental Groups Just Backed Ocasio-Cortez's Green New Deal, Gizmodo
(Jan. 10, 2019), https://earther.gizmodo.com/more-than-600-environmental-groups-just-backed-ocasio-c-1831640541.
[33] See Carol Davenport, Ocasio-Cortez Team Flubs a Green New Deal Summary, and Republicans Pouce, N.Y. Times (Feb. 11, 2019), https://www.nytimes.com/2019/02/11/climate/green-new-deal-faq.html?module=inline.
[34] See supra note 3.
[35] Id.
[36] Abel Gustafson et al., The Green New Deal has Strong Bipartisan Support, Yale Program on Climate Change Communication (2018), http://climatecommunication.yale.edu/publications/the-green-new-deal-has-strong-bipartisan-support/
[37] See David Roberts, This is an Emergency, Damn it, Vox (Feb. 23, 2019),  https://www.vox.com/energy-and-environment/2019/2/23/18228142/green-new-deal-critics.
[38] See Lisa Friedman, Nine Key Questions about the Green New Deal, N.Y. Times (Feb. 21, 2019),  https://www.nytimes.com/2019/02/21/climate/green-new-deal-questions-answers.html.
[39] President Donald J. Trump (@realDonaldTrump), Twitter (Feb. 9, 2019, 7:21PM), https://twitter.com/realDonaldTrump/status/1094375749279248385.
[40] See Roberts, supra note 37.
[41] See Lisa Friedman and Trip Gabriel, A Green New Deal is Technologically Possible. Its Political Prospects are Another Question, N.Y. Times (Feb. 21, 2019),  https://www.nytimes.com/2019/02/21/us/politics/green-new-deal.html.
[42] See Roberts, supra note 37.
[43] International Energy Agency, World Energy Investment 2018, July 18, 2018. https://www.iea.org/wei2018/.
[44] See Brett Samuels, What Key 2020 Candidates are Saying about the Green New Deal, The Hill (Feb. 10, 2019), https://thehill.com/policy/energy-environment/429342-what-key-2020-candidates-are-saying-about-the-green-new-deal.
[45] See Roberts, supra note 37.
[46] See Press Release, Natural Resources Committee, Subcommittee Hearing: Climate Change and Public Lands: Examining Impacts Considering Adaptation Opportunities (Feb. 13, 2019), https://naturalresources.house.gov/hearings/climate-change-and-public-lands-examining-impacts-and-considering-adaptation-opportunities-.