The Flint Water Settlement and Implications of the Michigan Supreme Court's Reaffirmation of State Constitutional Tort Claims
December 1, 2020 by Scott Fletcher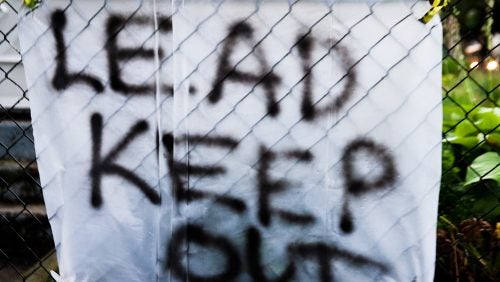 By: Alexander Collingsworth, Staff Contributor

Residents of Flint, Michigan will likely receive some compensation soon for the poisoning of their drinking water. In August, the state of Michigan settled claims against it and Michigan officials, including former Governor Rick Snyder, for $600 million. What are the implications of the Michigan Supreme Court decision that opened the way for this settlement? And how much money are individual residents likely to see?
On August 20, 2020, attorneys representing Flint, Michigan, residents and businesses reached a $600 million settlement with the state of Michigan for claims arising from a water crisis. The community was poisoned with water tainted with lead and contaminated by bacteria, and the crisis was subsequently downplayed and concealed by Michigan officials.[1] Recent decisions in the Michigan Supreme Court and the Sixth Circuit allowing the plaintiffs to move forward with their suits ultimately led to the settlement, which resolved several cases filed in federal and Michigan courts against government agencies and officials including the Michigan Department of Environmental Quality and former Michigan governor Rick Snyder.[2] Claims against the U.S. EPA remain,[3] and a decision on August 26, 2020 by the U.S. District Court for the Eastern District of Michigan allowed those claims against the EPA to go forward, rejecting the EPA's claim of immunity under the Federal Tort Claims Act.[4] The final settlement structure is still pending court approval.[5]
The Michigan Supreme Court ruled in Mays v. Governor of Michigan that the plaintiffs had adequately pled claims of inverse condemnation and for violations of the right to bodily integrity, a due-process violation under Michigan's Constitution, to overcome defendants' motions for summary disposition.[6] This decision could have widespread implications for future plaintiffs alleging these state law claims.
Accepting plaintiffs' allegations as true for the purposes of the motions under review, a majority of the Michigan Supreme Court found that they had established the elements of inverse condemnation: 1) that the government's actions were a substantial cause of the decline of plaintiffs' property; 2) that the government abused its power in affirmative actions directly aimed at the property.[7] Added to these elements, plaintiffs had to allege that they had suffered "a unique or special injury different in kind from the harm suffered by those similarly situated."[8] Defendants argued that those similarly situated in this case meant other Flint residents. Under this definition, the plaintiffs would have a more difficult time showing that they had suffered unique or special injuries compared to other Flint residents. However, the court, drawing on U.S. Supreme Court precedent, compared the plaintiffs to municipal water users generally.[9] Plaintiffs in future cases would be advised, in alleging unique and special injury under inverse condemnation doctrine, to frame the group of people similarly situated as broadly as possible.
Citing plaintiffs' allegations of conduct on the part of state officials "so egregious and outrageous that they shock the contemporary conscience," the Michigan Supreme Court affirmed by equal division the ruling of the Court of Appeals that the high bar was met in pleading "a recognizable due-process claim under Michigan's Constitution for a violation of their right to bodily integrity."[10]
The Michigan Supreme Court first recognized "the viability of certain constitutional tort claims" more than thirty years ago in Smith v. State, but since then, it has almost entirely been the Michigan Court of Appeals that has developed any case law on the subject.[11] In 2000, the Michigan Supreme Court ruled that Smith only supported a "narrow remedy" not applicable to actions against a municipality or an individual defendant.[12]
The violation of the right to bodily integrity means "an egregious, nonconsensual entry into the body which was an exercise of power without any legitimate governmental objective."[13] Plaintiffs were allowed to pursue these claims against the Governor and other state officials because immunity is not available for violations of rights conferred by the Michigan Constitution.[14] Plaintiffs alleged that the defendants made the deliberate choice of switching Flint's water system, despite "knowing and being warned that the system was inadequate."[15] The decision to switch the water source for the city met the definition of a "custom or policy" of the state.[16] The court stated, "Plaintiffs' allegations, if proved, support a conclusion that defendants considered an array of options and made a deliberate choice to effectuate the Flint River switch despite knowing the potential harms of doing so."[17] The defendants also "allegedly concealed scientific data and made misleading statements about the safety of the Flint River water" after learning about the dangerous levels of bacteria and lead in the water.[18] The court found this combination of egregious actions, as alleged, cleared the high bar of being "shocking to the conscience."[19]
Does Mays represent a significant precedent to be relied on in future cases involving state constitutional torts? The opinion by the justices on the court affirming the lower court's ruling as to the constitutional tort claims is not binding because the lower court was only affirmed by equal division, not by a majority of the justices. However, the court's recognition of a violation of the right to bodily integrity as a due-process violation may be cited as persuasive in future cases. Due-process claims like the one made in Mays could have broader applications. Police action such as the firing of chemical irritants or rubber bullets at protestors could be construed as a state's "custom or policy" that violates protestors' bodily integrity. However, the combination of egregious conduct cited by the court (deliberate action on the part of state officials, concealment, and false statements) could be cited by future defendants as the high standard necessary to establish that such conduct was shocking to the conscience. For instance, police would have to deliberately fire rubber bullets at protestors, knowing that harm would be likely, then conceal their conduct and make false statements. Added to this, the government could argue that the police were exercising power with "a legitimate governmental objective" in trying to clear protestors from a street or enforce a curfew, for instance. Given the high pleading standard set in Mays, it seems unlikely that it can be successfully relied upon as precedent in future cases (at least in Michigan),[20] whether they be environmental justice cases or cases against a police department. But, importantly, the outcome of Mays may be influential in similar cases in other states.
As for the Flint cases, most of the payments from the victim compensation fund, after attorney contingency fees are paid, will go to people who were minors at the time of exposure, with 64.5 percent going to those who were aged six and under at the time of first exposure.[21] Although even small levels of lead exposure can be serious, children under six are particularly vulnerable.[22] According to the EPA, "there is no known safe level of lead in a child's blood" and
A dose of lead that would have little effect on an adult can have a significant effect on a child. In children, low levels of exposure have been linked to damage to the central and peripheral nervous system, learning disabilities, shorter stature, impaired hearing, and impaired formation and function of blood cells.[23]
About 8,000 small children in Flint developed such disorders as a result of lead exposure.[24] Several misleading headlines suggested that 80 percent of the $600 million settlement will go to affected children, but this math does not account for the subtraction of up to a third ($200 million) of the settlement to pay the attorneys involved.[25] Assuming a victims fund of $450 million (accounting for a reduction by the court of attorney's fees), a pool of about $290 million will be divided among the 8,000 victims who were aged six or younger at the time of first exposure, with a greater share allocated to those who can show "personal  injuries, blood or bone lead levels, or who lived in homes with lead service lines."[26] Assuming an even division of funds, each person who was six or younger when they were exposed will receive just $36,281.25 for their pain and suffering and permanent injury.
However small the settlement may seem when one considers the division of funds among thousands of people, it hit the state of Michigan's pocketbook particularly hard at a time when the state already has a $3 billion budget shortfall.[27] The scope of its liability may cause Michigan officials (and officials in other states) to act with greater care in the future.
Interestingly, only three percent of the fund will go to compensate plaintiffs for property damage, even though the claim for inverse condemnation was the one recognized by a majority of the Supreme Court of Michigan.[28] That most of the fund will go to children who suffered from lead poisoning suggests that the state of Michigan recognized that the plaintiffs were likely to prevail at trial on their constitutional tort claims and be awarded monetary damages, even though the opinion in Mays merely agreed with the Court of Appeals that "a damages remedy might be the appropriate remedy for plaintiffs' harms."[29] This uncertainty about whether monetary damages would be the appropriate remedy for the constitutional tort claims may account for the settlement being significantly less than hoped for.[30]
[1] Michael Phillis, Michigan To Pay $600M To Settle Flint Water Litigation, Law 360 (Aug. 20, 2020, 4:08 PM), https://www.law360.com/articles/1302932/michigan-to-pay-600m-to-settle-flint-water-litigation; Flint Water Crisis Class Action Litigation, Cohen Milstein, https://www.cohenmilstein.com/case-study/flint-water-crisis-class-action-litigation (last visited Oct. 16, 2020). This settlement follows a previous settlement where Michigan agreed to pay up to $97 million to replace all of Flint's lead pipes. Michigan Attorney General Nessel's Statement on the Proposed Settlement, Flint Settlement Facts (Aug. 20, 2020), https://flintsettlementfacts.org/annoucement/.
[2] Phillis, supra note 1.
[3] Phillis, supra note 1.
[4] Walters v. Flint (In re Flint Water Cases), No. 17-10164, 2020 U.S. Dist. LEXIS 154736, at *94 (E.D. Mich. Aug. 26, 2020).
[5] See Terms of Settlement of Flint Water Cases Against the State of Michigan, Flint Settlement Facts, https://flintsettlementfacts.org/wp-content/uploads/2020/08/Exhibit-4-Terms-of-Settlement.pdf (last visited Oct. 16, 2020).
[6] Mays v. Governor of Mich., Nos. 157335-7, 157340-2, 2020 Mich. LEXIS 1351, at *20, *27, *34 (July 29, 2020).
[7] Id. at *13, *45.
[8] Id. at *14.
[9] Id. at *17-19 (citing Richards v. Wash. Terminal Co., 233 U.S. 546, 554 (1914)).
[10] Id. at *36-39, *45.
[11] See id. at *32-34.
[12] Id. at *34 (quoting Jones v. Powell, 612 N.W.2d 423, 427 (Mich. 2000)).
[13] Id. at *34 (quoting Mays v. Snyder, 916 N.W.2d 227, 261 (Mich. Ct. App. 2018)).
[14] Id. at *28 (citing Smith v. State, 410 N.W.2d 749, 751 (Mich. 1987) ("Where it is alleged that the state, by virtue of custom or policy, has violated a right conferred by the Michigan Constitution, governmental immunity is not available in a state court action.")).
[15] Id. at *36.
[16] See id. at *37-39 (quoting Mays v. Snyder, 916 N.W.2d 227, 263 (Mich. Ct. App. 2018)).
[17] Id. at *39.
[18] Id. at *36.
[19] Id. at *37.
[20] Mays was reviewed by six of the seven Justices of the Michigan Supreme Court. The seventh, Justice Clement, did not participate because she had previously served as chief legal counsel to then Governor Rick Snyder, one of the defendants in the case. See id. at *1.  She was appointed by Snyder to fill a vacancy on the court and won election in 2018 for a new eight-year term. Laura Gibbons, Gov. Rick Snyder Names Beth Clement to Michigan Supreme Court, M Live (Jan. 19, 2019), https://www.mlive.com/news/2017/11/snyder_names____to_michigan_su.html. It's likely in a future case where she did not have to recuse herself that Justice Clement would side with the three Republican-appointed Justices (two of whom, Justices Zahra and Viviano, were also appointed by Governor Snyder) who dissented in Mays to repudiate the outcome of Mays. See Craig Mauger, Divided Michigan Supreme Court Allows Flint water Crisis Suit to Proceed, Detroit News (July 29, 2020, 4:24 PM), https://www.detroitnews.com/story/news/local/michigan/2020/07/29/divided-mich-supreme-court-allows-flint-water-suit-proceed/5537865002/; Snyder Appoints Viviano to Court, Warner, Narcross, and Judd (Mar. 1, 2013), https://www.wnj.com/News-and-Events/News/Snyder-appoints-Viviano-to-court; Justice Brian K. Zahra, Michigan Courts, https://courts.michigan.gov/courts/michigansupremecourt/justices/pages/justice-brian-k.-zahra.aspx (last visited Oct. 30, 2020).
[21] Flint Settlement Facts, supra note 5.
[22] See Lead Poisoning, Mayo Clinic, https://www.mayoclinic.org/diseases-conditions/lead-poisoning/symptoms-causes/syc-20354717 (last visited Oct. 16, 2020).
[23] Basic Information About Lead in Drinking Water, Envtl. Prot. Agency, https://www.epa.gov/ground-water-and-drinking-water/basic-information-about-lead-drinking-water (last visited Oct. 16, 2020).
[24] See Cohen Milstein, supra note 1.
[25] See, e.g., Kathleen Gray, Most of $600 Million Settlement in Flint Water Crisis Will Go to Children, N.Y. Times (Aug. 20, 2020), https://www.nytimes.com/2020/08/20/us/flint-water-crisis-settlement-children.html. But see, Alex Ebert, Michigan Settles Flint Water Litigation for $600 Million (2), Bloomberg Law (Aug. 20, 2020, 1:49 PM), https://news.bloomberglaw.com/environment-and-energy/michigan-settles-flint-water-crisis-litigation-for-600-million (noting that the court may reduce the 200 million dollar sum set aside for attorneys' fees to increase pay-outs to victims).
[26] Flint Settlement Facts, supra note 5.
[27] Craig Mauger, Beth LeBlanc & Leonard N. Fleming, Michigan Reaches Over $500M Settlement in Flint Water Crisis Civil Suits, Detroit News (Aug. 19, 2020, 11:30PM), https://www.detroitnews.com/story/news/michigan/flint-water-crisis/2020/08/19/michigan-reaches-settlement-flint-water-crisis-suits/5612711002/.
[28] Flint Settlement Facts, supra note 5.
[29] Mays v. Governor of Mich., Nos. 157335-7, 157340-2, 2020 Mich. LEXIS 1351, at *45 (July 29, 2020) (emphasis added).
[30] See Lenny Bernstein & Brady Dennis, Flint Water Crisis Victims Increasingly Turn to Courts But Face Big Obstacles, Wash. Post (Feb. 10, 2016), https://www.washingtonpost.com/national/health-science/flint-water-crisis-victims-increasingly-turn-to-courts-but-face-big-obstacles/2016/02/10/92abc9a2-cf67-11e5-abc9-ea152f0b9561_story.html (citing $1 billion figure); Ebert, supra note 25 ("The final fund amount still faced public criticism of being too small for one of the nation's highest-profile incidents of widespread chemical exposure.").