Georgetown Law's Center on National Security Announces Appointment of Mark Chandler as Senior NatSec Tech Fellow
The Center on National Security is pleased to announce the appointment of Mark Chandler, the former General Counsel of Cisco Systems, as a Senior Fellow with the Center's National Security & Technology Program.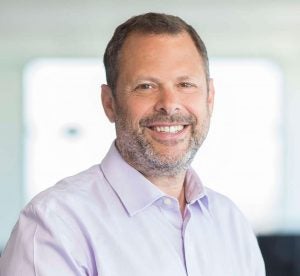 As a nationally recognized tech law expert, Mr. Chandler will serve as a senior adviser to the Center's NatSec Technology Incubator projects as well as mentor students focused on national security and technology.
Mr. Chandler is a Lecturer-in-Law at Stanford Law School, leading a Policy Lab/Practicum on application of technology to reduce access-to-justice challenges. Mr. Chandler served in senior leadership positions at Cisco Systems for 25 years, serving as Chief Legal Officer and Chief Compliance Officer of Cisco Systems from 2001-2021.
He oversaw Cisco's global legal activities and policies in an era of dynamic transformation, including helping to develop the company's internet security, privacy and human rights policies, and overseeing litigation to assert and defend Cisco's intellectual property. He also managed the ethics, regulatory compliance and brand protection departments, and previously oversaw the legal departments in Europe, Middle East, and Africa.
Prior to Cisco, he served as general counsel at StrataCom and as vice president of corporate development and general counsel for Maxtor Corporation, a Fortune 500 hard disk drive manufacturer.
Mr. Chandler is a Non-Resident Fellow of the Carnegie Endowment for International Peace, a member of the Dean's Advisory Council for Stanford Law School, member of the Governing Council of the American Bar Association Center for Innovation, and former member of the U.S. Department of Commerce Manufacturing Council. Mr. Chandler received a JD degree from Stanford Law School in 1981 and a BA degree in economics from Harvard College in 1978.