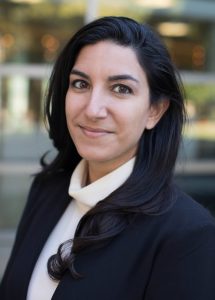 Shervin Taheran is currently a J.D. candidate at Georgetown University Law Center. During her first year and a half as an evening student, Taheran concurrently served on the House Foreign Affairs Subcommittee on Asia, the Pacific, and Nonproliferation under Chairman Brad Sherman and then Chairman Ami Bera, respectively. In Congress, Taheran focused on COVID-19's potential implications for deliberate biological threats and coordinated hearings and Member meetings on a variety of issues under the subcommittee's jurisdiction. During law school, she also completed a summer clerkship with the Senate Judiciary Committee under Chairman Dick Durbin. Taheran is a Managing Editor of the Journal of National Security Law & Policy and in the Appellate Advocacy Division of the Law Center's Barrister's Council. Before entering law school, Ms. Taheran worked at the Arms Control Association focusing on U.S.-Russian arms control, civil nuclear cooperation agreements, ballistic missile defense, the Comprehensive Test Ban Treaty and nuclear testing, and the U.S. nuclear arsenal.
Taheran has worked for both Democratic and Republican members of Congress and has previously supported Aaron David Miller and David Ottaway at the Woodrow Wilson International Center for Scholars. She graduated from Southern Methodist University in 2013 as a dual-major in International Studies (concentrating on the Middle East) and Political Science with minors in Human Rights and Arabic.
With the Georgetown University Law Center's Center on National Security and the Law, Taheran is a Research Assistant to Professors Laura Donohue and Todd Huntley, and a Pre-Doctoral Fellow with the NatSec Tech Incubator Project's Research Consortium.