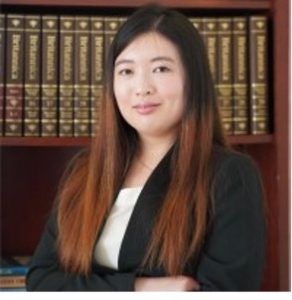 Valerie Shen directs Third Way's National Security Program, working to provide Members of Congress cutting edge policy ideas to keep our country safe and strong national security messaging that is tough – but also smart.
Shen served as the Chief National Security Counsel to the House Oversight and Reform Committee for Chairman Elijah E. Cummings. She oversaw all national security and homeland security matters from domestic terrorism and federal law enforcement, to counterintelligence, defense, and overseas security. Shen was also an investigative counsel for the Select Committee on Benghazi and the Senate Homeland Security and Governmental Affairs Committee.
Shen is certainly no stranger to hot button topics and controversies. During her eight years as a Hill staffer, Shen was fighting to defend the truth in some of the most high-stakes and politically fraught investigations, including Hunter Biden and Ukraine, the so-called "deep state" conspiracy, the FBI's investigation into Secretary Clinton's emails, and ATF's Operation "Fast and Furious."
Shen earned her J.D. from Georgetown University Law Center and her bachelor's degree in Politics from Pomona College. Shen was a math and science nerd growing up in the MD suburbs before she decided to disappoint her parents by pursuing a career in public service and policy. She also spends her days trying to keep up with her rescue pandemic puppy.