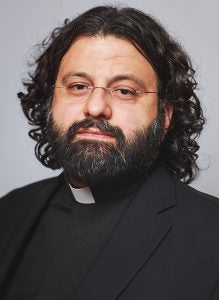 Ricardo Avila, JD, SJ is an attorney with the HJA's Cancer Legal Assistance and Wellbeing (LAW) Project at MedStar Washington Hospital Center's Cancer Institute (WCI) and an HJA Visiting Legal Fellow and Scholar.
Ricardo brings skills in health law, public benefits, disability rights, and advance planning as well as litigation and transactional experience in consumer protection and commercial matters to his work with WCI patients.
He joined the Law Center in July 2019; his work is generously funded by the office of Georgetown University President John J. DeGioia. He received his J.D. from Yale Law School and holds an M.Div. and an S.T.B. from the Jesuit School of Theology of Santa Clara University.
Ricardo is licensed to practice in Washington D.C. and New York and is a native Spanish speaker.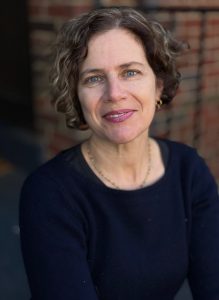 Marta Beresin, JD is a Visiting Professor of Law in the HJA Law Clinic, which she joined in 2019. Throughout her career she has worked at the intersection of child welfare and family homelessness.
She spent 16 years as an attorney and policy advocate for the Washington Legal Clinic for the Homeless, where she represented homeless families in shelter, disability rights, housing, and public benefits cases, advocated for increased safety net and affordable housing funding, supervised pro bono attorneys, and engaged in grassroots advocacy with people experiencing homelessness.
Prior to the Legal Clinic, she represented children in child abuse and neglect cases and parents experiencing homelessness in family law matters. Immediately prior to joining HJA, Professor Beresin served as the Legal & Policy Director for Break the Cycle.
She has testified before the DC Council and Congress, provided commentary on Pacifica Radio, NPR, and other news outlets, and written and spoken at national conferences about the devastating impact of separation of children from their families due to housing insecurity and homelessness.
She received her J.D. with Honors from George Washington University Law School.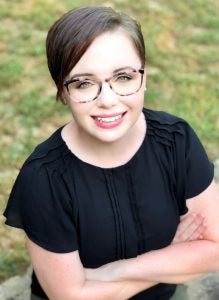 Afton Boles, BA, PMP is the Health Justice Administrator. Afton serves as the primary contact and support for faculty at the School of Medicine (SOM) and the School of Nursing and Health Studies (NHS) for their HJA educational, clinical, and research work across the GUMC campus and the coordination of that work with the HJA Law Center team.
Afton's previous experiences include the grassroots rollout of the first open enrollment for the Patient Protection and Affordable Care Act as well as advocating for Medicaid Expansion in Tennessee. She later became a federally-trained Navigator for the Health Insurance Marketplace and worked to provide access to care to the people of rural East Tennessee.
Afton completed the Project Management Professional certification in 2020 and earned her B.A. in International Studies from Maryville College.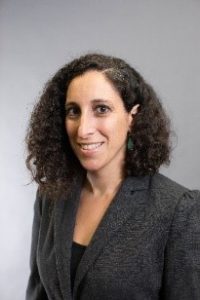 Yael Cannon, JD is Faculty Director of the HJA Law Clinic, Legal Director for the HJA, and an Associate Professor of Law. Her passion for justice, racial equity, health, and well-being for vulnerable children and families is evidenced by her many years of poverty law practice and her dedication to integrating MLP into clinical legal education.
Her prior experience at the University of New Mexico School of Law's Medical Legal Alliance, one of the nation's leading academic MLPs, informs her work with law students and her integration of medical students into the HJA Law Clinic's representation of low-income children and families in D.C.
Yael previously taught at the American University Washington College of Law in the Disability Rights Law Clinic and worked as a Senior Attorney at the Children's Law Center in Washington, D.C.
She graduated with distinction from Stanford Law School and summa cum laude from the University of Maryland with B.A. degrees in History and African American Studies.

Ana M. Caskin, MD is the HJA's Deputy Medical Director and also serves as the Associate Medical Director for Community Pediatrics at Medstar Georgetown University Hospital and as Medical Director of the School Health Center at Anacostia Senior High School.
For over 20-years, she has worked with a wide range of pediatric populations across the Washington DC area, including privately insured patients, medicaid patients, undocumented children and children with special needs. She has been committed to ensuring that all children have access to the best and most comprehensive medical care in their own neighborhoods.
In that work she has explored non-traditional delivery models such as mobile medicine and School-based healthcare. Ana is a native Washingtonian and earned her BA and MD from University of Virginia.
She trained as a resident in pediatrics at Georgetown University Hospital.
Susan Coleman, MPH, BSN, RN is the HJA's Nursing Director and a faculty member at the School of Nursing and Health Studies (NHS). As a public health nurse specializing in work with vulnerable populations, Susan brings that expertise to both her clinical and teaching practice on behalf of HJA.
She is the founder and former co-director of the Diversity and Social Justice Committee in the Public Health Nursing Section of the American Public Health Association (APHA) where she has worked in a leadership capacity on several initiatives to combat racism and advance health equity.
She is a graduate of the Johns Hopkins Bloomberg School of Public Health and the University of Michigan School of Nursing.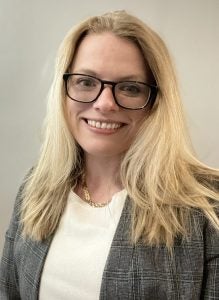 Allison Dowling, JD is the MLP Director of HJA's Cancer Legal Assistance and Wellbeing (LAW) Project at MedStar Washington Hospital Center's Cancer Institute, which provides no-cost legal services to patients with employment, housing, finance, insurance, healthcare planning, and other issues.
In serving WCI patients, Allison draws on expertise gained as an attorney with Whitman-Walker Health, a federally qualified health center MLP specializing in LGBTQ and HIV care and her fellowship experience with the Pennsylvania Health Law Project.
Allison received her J.D. and a Certificate in Public Health Law from the University of Pittsburgh School of Law and her undergraduate degree with honors from the University of Pittsburgh. She is barred to practice in the District of Columbia and Pennsylvania.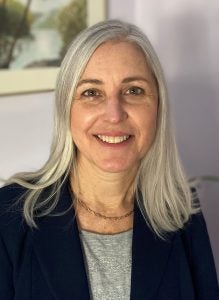 Vicki W. Girard, JD is Faculty Director of the HJA and a Professor of Law, Legal Practice. Following more than a decade in private practice focusing on FDA regulatory and policy matters and another decade of teaching at the Law Center, Vicki saw the MLP approach as an opportunity to provide a transformative educational experience for Georgetown students committed to advancing health equity.
She works across the University, with MedStar, and with other community partners to expand the HJA's direct engagement with D.C. residents and to foster inter-professional collaborations and solutions aimed at reducing health disparities.
She is a member of the Public Stakeholders Committee of the National Board of Medical Examiners and a Community Advisory Council member with the Georgetown Office of Minority Health & Health Disparities Research.
She received her JD, magna cum laude, from Georgetown Law Center.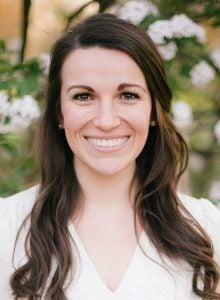 Caitlin Schille Jensen, MPH is HJA's Research Associate. Caitlin assists with research study design, data collection and analysis, evaluation planning, and other quantitative and qualitative activities on behalf of the HJA including IRB protocols.
Caitlin's previous research experience includes psychosocial oncology research at UNC-Chapel Hill and community stroke prevention research at the University of Michigan.
Caitlin received her MPH from the University of Michigan School of Public Health, and her B.S. in public health with an emphasis in epidemiology from Brigham Young University.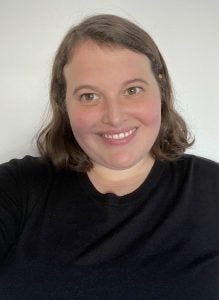 Lisa P. Kessler, MBA is Director of HJA Operations and is primarily responsible for managing the implementation of HJA's strategic priorities and expansion of services consistent with HJA's educational objectives.
Lisa's work is informed by her 10+ years of experience in nonprofit management and community-based work, including in health settings such as CareFirst BlueCross Blue Shield and the Medical Legal Partnership at Boston Medical Center.
Her MBA from Georgetown's McDonough School of Business focused on nonprofit management, and her undergraduate degree is in Community Health and Spanish from Tufts University.

Eileen S. Moore, MD is HJA's Medical Director, Associate Professor of Medicine and Family Medicine, and Associate Dean for Community Education and Advocacy at the School of Medicine. In these roles Eileen brings a keen interest in progressive medical education and passion for access to care and quality of care for underserved and vulnerable populations.
Since 2007, she has served as the Medical Director for the Health Outreach to Youth and Adults (HOYA) Clinic, the first student-run free clinic in Washington D.C.; she also directs the Health Justice Scholar (HJS) Track at the School of Medicine (a longitudinal four-year curriculum that gives medical students didactic and practical experience working at the intersection of advocacy and policy toward the achievement of health equity).
Eileen received her MD from Georgetown where she also completed a fellowship in Primary Care and Health Policy . She has been on the faculty at the School of Medicine since that time and also maintains a robust clinical practice in General Internal Medicine at MedStar Georgetown University Hospital.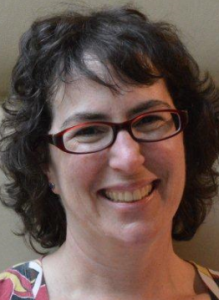 Deborah F. Perry, PhD is the Director of Research & Evaluation for HJA and for the Georgetown University Center for Child and Human Development and a Professor in Pediatrics at Georgetown University Medical Center.
Throughout her career, Deborah's research has focused on low-income communities of color, and bringing evidence-based interventions to scale to address health disparities and reduce the impact of social determinants of health on children and families.
She is a national expert on issues related to perinatal mental health and provides the HJA with leadership on approaches to design and test the effectiveness of preventive interventions, including the MLP model. Following the tenets of community-engaged research, the HJA research and evaluation portfolio includes mixed methods approaches to gathering data, contextualizing findings and disseminating our work broadly.
These evaluation projects are providing HJA with critical information to document and interpret findings about who benefits from MLP interventions and why. Deborah has a PhD in maternal and child health from the Johns Hopkins Bloomberg School of Public Health and a masters in psychology from the New School for Social Research.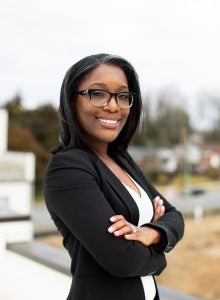 S. Roxana Richardson, JD is the MLP Director of HJA's Perinatal Legal Assistance and Wellbeing (LAW) Project at MedStar Washington Hospital Center. As part of the Women's & Infants' Services (WIS) new "Safe Babies Safe Moms" program, Roxy will be providing no-cost legal services to women facing issues that raise legal barriers to their efforts to achieve optimal health and well-being for themselves and their infants.
In serving WIS patients, Roxy draws on expertise gained as an attorney serving over 300 diverse clients during her four years with the Health Law Partnership (HeLP), an MLP in Atlanta, Georgia, located in Children's Healthcare of Atlanta (CHOA) and included partnerships with local law and medical schools to address the socio-economic barriers affecting lower-income children and their families in order to improve their health and well-being.
Roxy received her J.D. from Stetson University College of Law and her undergraduate degree from the Pennsylvania State University. She is currently admitted to the Georgia Bar and has a pending application with the DC Bar. She is fluent in French.