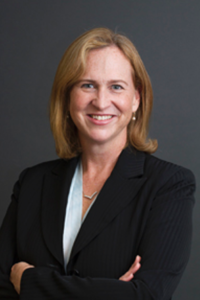 Laura K. Donohue is the Chair of the Social Media Governance Task Force and Professor of Law at Georgetown Law, Director of Georgetown's Center on National Security and the Law, and Director of the Center on Privacy and Technology. She writes on political theory, public law, constitutional law, federal courts, national security, and legal history. Her work on new and emerging technologies centers on social media, biometric identification, augmented and virtual reality, artificial intelligence, and drones.
Her book, The Future of Foreign Intelligence: Privacy and Surveillance in a Digital Age (Oxford University Press, 2016), won the 2016 IIT Chicago-Kent College of Law/Roy C. Palmer Civil Liberties Prize. She also wrote The Cost of Counterterrorism: Power, Politics, and Liberty (Cambridge University Press, 2008); and Counterterrorist Law and Emergency Law in the United Kingdom 1922-2000 (Irish Academic Press, 2007). Professor Donohue's articles have been published by the California Law Review, Stanford Law Review, Supreme Court Review, University of Chicago Law Review, University of Pennsylvania Law Review, Yale Law Journal Online, Harvard Journal of Law and Public Policy, Harvard National Security Journal, and numerous other scholarly journals.
In November 2015, the U.S. Foreign Intelligence Surveillance Court appointed her as one of five amici curiae under the 2015 USA FREEDOM Act. Professor Donohue is a Life Member of the Council on Foreign Relations; an Advisory Board Member of the Electronic Privacy Information Center; and Reporter for the American Bar Association's Criminal Justice Section Task Force on Border Searches of Electronic Devices. She has served on the Board of the American Bar Association's Standing Committee on Law and National Security and is a Senior Scholar at Georgetown Law's Center for the Constitution.
Donohue obtained her AB in Philosophy (with Honors) from Dartmouth College; her MA in Peace Studies (with Distinction) from the University of Ulster, Northern Ireland; her JD (with Distinction) from Stanford Law School; and her PhD in History from the University of Cambridge, England.