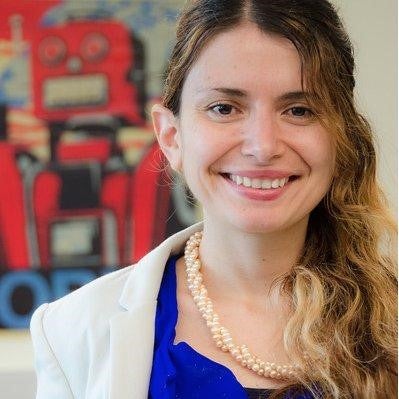 Saiph Savage is an Assistant Professor at Northeastern University and co-Director of the Civic Innovation Lab at the National Autonomous University of Mexico (UNAM).
For her civic tech research, Dr. Savage was named one of the 35 Innovators under 35 by the MIT Technology Review where she focuses on organizing citizen crowds to address critical problems in society.
Dr. Savage's work has been featured on major news outlets, such as: the BBC, The Economist, Deutsche Welle, Vice News and the New York Times. Saiph works closely with Federal and local Governments in the U.S. and Latin America to empower them to adopt Human Centered Design to deliver better services to citizens.
Dr. Savage has been collaborating with Mexico's Ministry of Foreign Affairs to design human centered
A.I. to drive better immigrants and the government. Saiph also has experience working with different NGOs, such as the Atlantic Council or the Federation of American Scientists.
Dr. Savage holds a bachelors degree in Computer Engineering from UNAM, a masters and Ph.D. in Computer Science from the University of California, Santa Barbara. Saiph is also currently a Fellow at the Center for Democracy & Technology. Saiph has also been a tech worker at Intel Labs and Microsoft Bing, as well as a crowd research worker at Stanford, and Visiting Professor at the Human-Computer Interaction Institute at Carnegie Mellon University (CMU).