Our Moot Courtroom
The Supreme Court Institute Courtroom is located in the Georgetown Law Hotung International Building, Room 2003. The street address of the Hotung Building is 550 First Street, NW, Washington, DC 20001.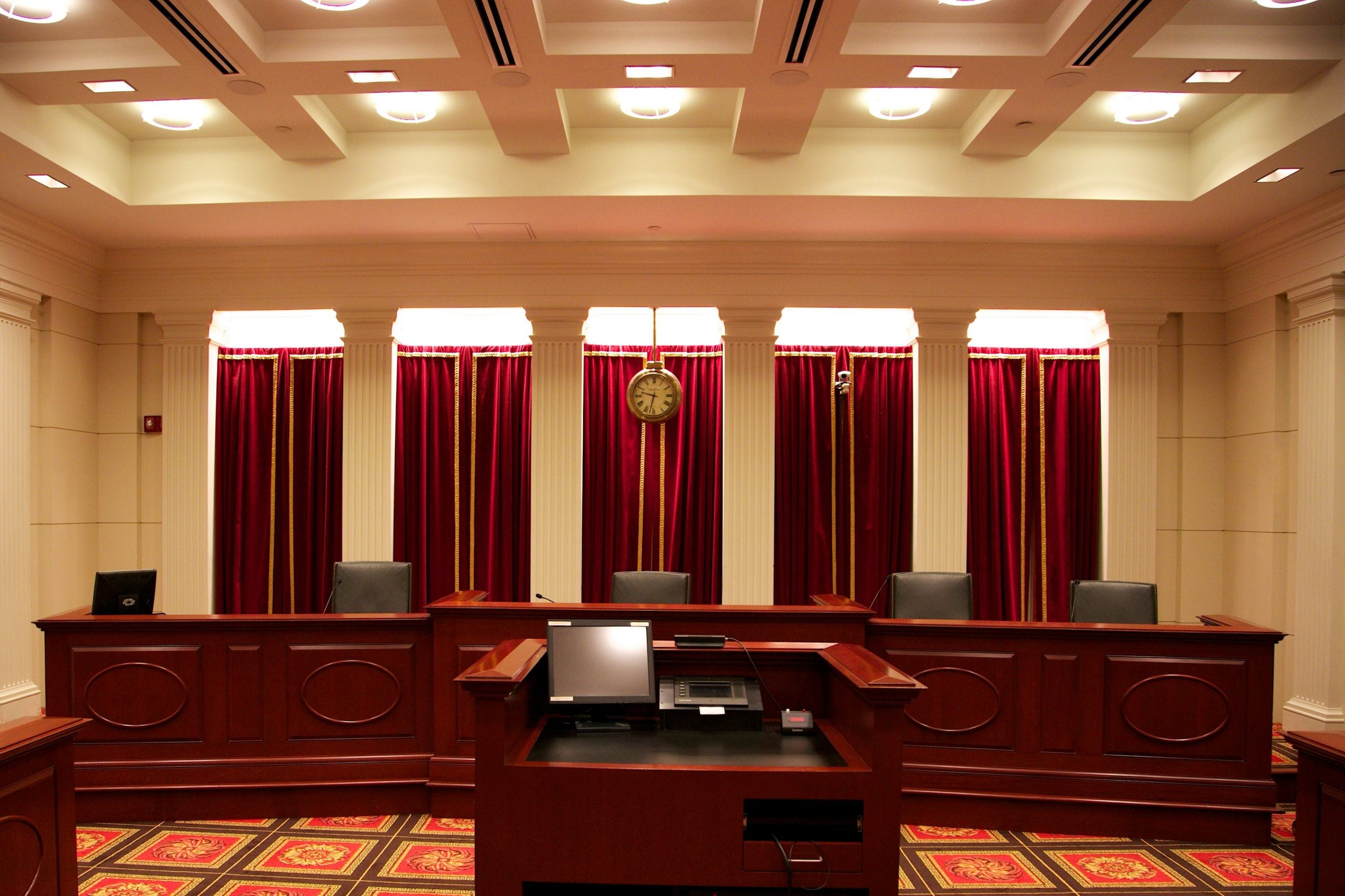 Learn more about our courtroom
Requests to Use the Moot Courtroom
The SCI courtroom is available for use by members of the Georgetown Law community for official activities when it is not needed for SCI moots and events. Students may reserve the room for student advocacy events only.
Requests to reserve the room must be approved by the SCI Director. Anyone requesting to use the courtroom is responsible for enforcing SCI rules prohibiting food and drink, and ensuring that the courtroom is not damaged.