The Workers' Rights Institute will focus on innovative legal and policy initiatives that support workers' rights. The institute's objective is to empower the nation's most vulnerable workers through collective organizing, education, and access to labor protections.
Georgetown Law Professor Jamillah Bowman Williams, whose research focuses on anti-discrimination law and social change, will serve as faculty director of the Workers' Rights Institute, while Mark Gaston Pearce, former Chairman of the National Labor Relations Board, will serve as its executive director and a distinguished lecturer at Georgetown Law.
---
Faculty Director: Jamillah Bowman Williams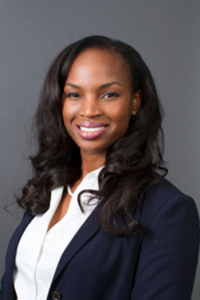 Professor Williams received her J.D. from Stanford Law School and her Ph.D. in Sociology from Stanford. Her research focuses on contemporary bias, the effectiveness of antidiscrimination law, and the capacity of law to promote compliance and social change. More specifically, she uses social psychological theory and empirical analysis to examine the impact of antidiscrimination law on the individuals it was intended to protect.
After law school, Dr. Williams worked as an Associate in the Employment Law practice of Paul Hastings, LLP in Chicago, IL where she specialized in conducting privileged diagnostics of employment processes and advising employers on diversity/inclusion programs. Before joining the faculty at Georgetown University Law Center, Williams was a National Science Foundation Fellow and Visiting Scholar at the American Bar Foundation in Chicago, IL.
---
Executive Director: Mark Gaston Pearce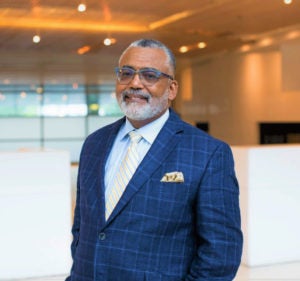 Mark Gaston Pearce is the executive director of the WRI and visiting faculty (distinguished lecturer) at Georgetown Law Center. Mr. Pearce formerly served for two terms as Board Member and Chairman of the National Labor Relations Board. Prior to assuming his positions at Georgetown, Mr. Pearce was a visiting senior scholar and Lecturer at Cornell University's School of Industrial Labor Relations.
Born and raised in Brooklyn, New York, Mr. Pearce received his BA from Cornell University and his JD from the State University of New York at Buffalo Law School. His 40-year career includes District Trial Specialist, Region 3 of the National Labor Relations Board; co-founder of the Buffalo, New York labor and employment law firm Creighton, Pearce, Johnsen & Giroux and was a governor-appointed member of the New York State Industrial Board of Appeals. He is currently an arbitrator and is a Fellow in the College of Labor and Employment Lawyers.
---