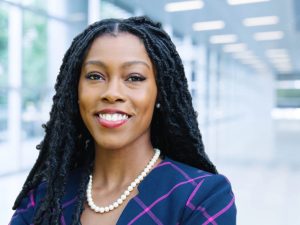 The Workers' Rights Institute is proud to announce that RA Keniece Gray has been awarded the prestigious William J. Curtin Endowed Scholarship in Labor Relations after publishing in Summer 2022 on the lack of intersectional awareness in #MeToo reforms.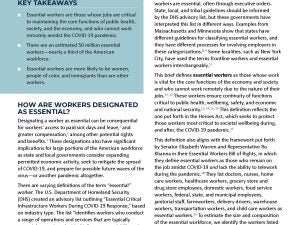 This brief, published jointly with the Workers' Rights Institute, provides an inclusive definition of essential workers, and finds that women, people of color, and immigrants are over-represented in the essential workforce and face increased risks related to COVID-19.
Labor and a Biden NLRB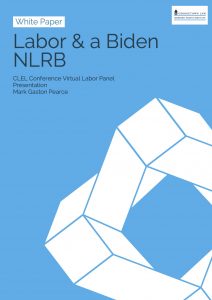 Mark Gaston Pearce, Visiting Professor/ Executive Director Workers' Rights Institute Georgetown Law
In the area of labor law and reform the Biden administration appears to be hitting the ground running. From the President's first day dismissal of Trump appointee Peter Robb from the position of General Counsel of the National Labor Relations Board (NLRB or Board) to the support of the Protecting the Right to Organize Act (PRO Act) and the Amazon organizing campaign, America might be experiencing the most labor friendly president since Franklin Delano Roosevelt. How will this change of administration and apparent change of philosophy regarding worker rights affect NLRB decisions of the prior four years? This paper looks at what the changing of the guard might mean for a few key cases issued during the Trump administration. Also under examination will be the most current effort towards labor law reform presently before the Senate, the PRO Act.