Directors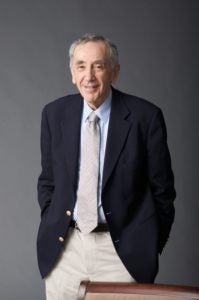 Joseph A. Page, a Professor Emeritus at the Law Center and the Director of the CAROLA from 2003 to 2017, began writing about Brazil and Argentina in 1963. His first book, The Revolution That Never Was: Northeast Brazil, 1955-1964, appeared in 1972, and was translated into Portuguese by the Brazilian playwright Ariano Suassuna. His 1983 book, Peron: A Biography, was a bestseller for five months in Argentina. The latest revised edition appeared in 2014. In 1996, he contributed an extensive introduction to Evita: In My Own Words, which published the text of a manuscript believed to have been adapted from death-bed dictation by Eva Perón. The book has been translated into Italian, German, Dutch and Spanish. His 1995 book, The Brazilians, attempts to explain what makes Brazilians Brazilian.
Research Team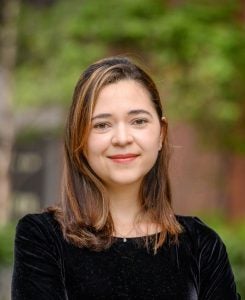 Stefanny Justinico Moreno was a fellow at CAROLA in 2022. She obtained her law degree from La Sabana University in Colombia and her master's degree in International Law from the same university. She holds an LLM with a concentration in Law and Economic Development from Northeastern University School of Law as a Fulbright Scholar for the 2020-2021 cohort. Her work in international investment reform has included advising Colombia on alleged violations of foreign investors' rights and human rights at the National Agency for Defense of the Colombian State. In addition, she has been part of Colombia's delegation in the ICSID negotiations on the Rule Amendment process and in investment arbitration disputes. Before joining CAROLA, she worked at an international organization implementing a project financed by the US government addressing inequalities in Central America.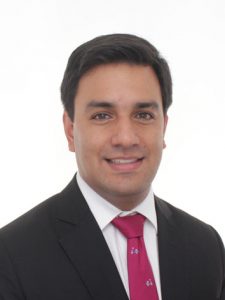 Andrés Felipe Esteban Tovar was a Research Assistant at CAROLA in 2021, where he focused his research on investment arbitration in Latin America. He holds an LLM from Georgetown University Law Center as a John H. Jackson Scholar and was Fellow in the Institute of International Economic Law. He was also a graduate of the Masters in International Law program from Universidad de los Andes, Bogotá, Colombia. He has considerable experience representing Colombia in international dispute resolution proceedings, in addition to advising the government in a wide range of International Economic Law issues. He has been part of Colombia's delegations at the WTO, the Andean Community proceedings and, more recently, in Investment Arbitration disputes before ICSID and PCA. At Universidad de los Andes, Universidad Surcolombiana and Universidad del Rosario in Colombia, he was an Adjunct Professor and lectured on international law, international economic law, and litigation before international courts and tribunals.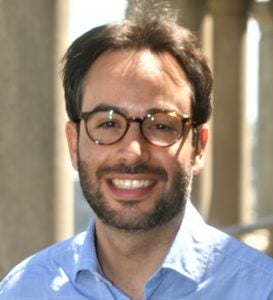 Mario Osorio was a CAROLA Fellow from 2017 to 2020. He holds an LLM from the Law Center where he was a Fulbright Scholar, a Salzburg Cutler Fellow, a Fellow at the Institute of International Economic Law, and is currently an SJD candidate. Mario received an AB in Economics and an LLB from Universidad de los Andes (Colombia). Prior to arriving at Georgetown, Mario was an advisor to the Director-General of the Tax and Customs Administration of Colombia and served as a delegate to the OECD, WTO, UN, and other international fora. He was also an adjunct professor at Universidad de los Andes.
Juan Zavala, 2020-2021
Liam Holohan, 2020
Daniel Rangel, 2019-2020
Nazly Duarte, 2019-2020
Ashley Smith, 2019