Directors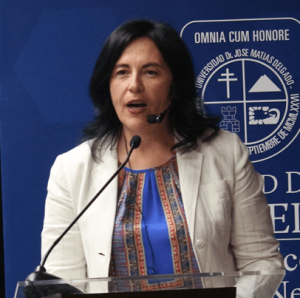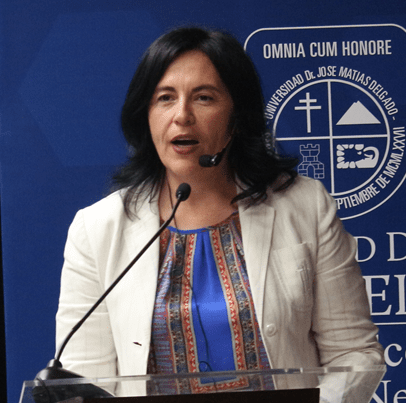 Lelia Mooney was the Executive Director of the Center for the Advancement of the Rule of Law in the Americas (CAROLA) from 2020 until December 2022. She continues to be an Adjunct Professor at Georgetown Law Center, where she teaches in the areas of business, human rights, sustainability, and governance. Throughout her extensive career across the Americas, she facilitated strategic dialogues and locally-owned reform processes with academic institutions, civil society organizations and communities, governments, the private sector, and international organizations. Some of her previous roles included serving as the Director of the International Network to Promote the Rule of Law at the United States Institute of Peace, the Rule of Law, Gender and Capacity Development Specialist of the USAID-funded Global Women's Legal Rights Initiative, Director for Latin America at Partners Global, Chief of Mission of the International Foundation for Election Systems to Paraguay and Senior Director of the Inter-American Democracy Network in Argentina.
She currently serves on the American Bar Association Center for Human Rights Board. Previously, she served on the International Steering Committee Board of the Voluntary Principles for Business and Human Rights and the United Nations Global Compact Business for the Rule of Law Initiative. She is the author of several publications in English and Spanish, including being the editor of Promoting the Rule of Law: A Practitioner's Guide to Key Issues and Developments (2014) and The Business, Human Rights and Sustainability Sourcebook (2016). She is fully bilingual in English and Spanish and speaks French and Portuguese. She holds an LL.B. from the Universidad Nacional del Nordeste in her native Argentina, an LL.M. in Law in Developing Societies from the University of Warwick Law School, and an LL.M. from the Georgetown Law Center.
In April 2022, she was awarded the American Bar Association International Law Section Mayre Rasmussen Award for the Advancement of Women in International Law, which recognizes individuals who have achieved professional excellence in international law, encouraged women to practice international law, enabled women lawyers to attain international law job positions from which they were excluded historically or advanced opportunities for women in international law.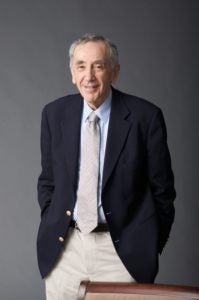 Joseph A. Page, a Professor Emeritus at the Law Center and the Director of the CAROLA from 2003 to 2017 began writing about Brazil and Argentina in 1963. His first book, The Revolution That Never Was: Northeast Brazil, 1955-1964, appeared in 1972 and was translated into Portuguese by the Brazilian playwright Ariano Suassuna. His 1983 book, Peron: A Biography, was a bestseller for five months in Argentina. The latest revised edition appeared in 2014. In 1996, he contributed an extensive introduction to Evita: In My Own Words, which published the text of a manuscript believed to have been adapted from death-bed dictation by Eva Perón. The book has been translated into Italian, German, Dutch, and Spanish. His 1995 book, The Brazilians, attempts to explain what makes Brazilians Brazilian.
Research Team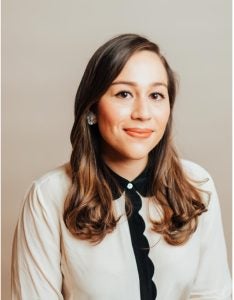 Paulina Rodríguez de León was a Research Assistant for CAROLA during the entire year of 2022. She focused her time on investment arbitration in Latin America and contributed to the project "Measuring and building institutional capacity for investor-state dispute settlement in Latin America and the Caribbean.". Paulina graduated with her LLM in International Business and Economic Law with a Certificate in International Arbitration and Dispute Resolution from Georgetown Law Center in May 2022. Her experience in investment arbitration extended at Georgetown Law to her work as the Event Co-Organizer with the Georgetown International Arbitration Society. Before coming to the Law Center, Paulina was a Guatemalan Lawyer and Public Notary in civil litigation and commercial arbitration. She is a member of the list of arbitral secretaries of the Centro de Arbitraje y Conciliación de la Cámara de Comercio de Guatemala. At Universidad Francisco Marroquín's Law School, she was both a Professor and Assistant Professor.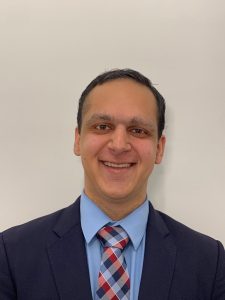 Milad A. Said was a Research Assistant for CAROLA during the Fall semester of 2022, contributing to the project "Measuring and building institutional capacity for investor-state dispute settlement in Latin America and the Caribbean." Milad is expected to graduate in May 2023 with his LL.M. in International Business and Economic Law from Georgetown University Law Center. He graduated from Pontificia Universidad Javeriana Faculty of Law in Bogotá. Before starting his LL.M., he served as a counselor at the Superintendence of Companies (Colombia), where he specialized in Corporate law. Milad also co-authored a manuscript with Prof. Moshe Hirsch (Hebrew University of Jerusalem), titled "Social Memory and the Impact of Commemorative Remedies Ordered by the Inter-American Court of Human Rights" (accepted for publication in the Leiden Journal of International Law, issue forthcoming). During his studies at Pontificia Universidad Javeriana, he did an exchange at the Center for Transnational Legal Studies – Georgetown Law (London). Milad participated in the John H. Jackson WTO Moot Court Competition, and his team won first place at the All-American Regional Round -South America- and reached the semi-finals of the final oral round in Geneva.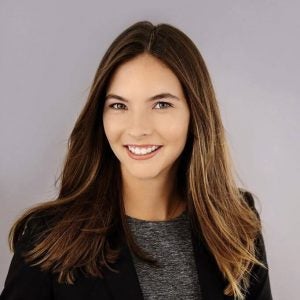 Sarah Mihm was a Research Assistant for CAROLA from 2020-2022, focusing on the communications of the center and investment arbitration reform initiatives. She graduated from Georgetown University's College of Arts and Sciences in 2022 with a B.A. in Government and Spanish. Outside of her work at CAROLA, she co-founded The Olas Foundation in 2021 – a nonprofit with the aim of advancing educational equity and social impact for mothers in Zone 3 of Guatemala City and students in the U.S.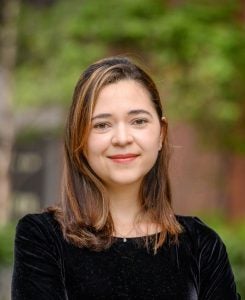 Stefanny Justinico Moreno was a fellow at CAROLA in 2022. She obtained her law degree from La Sabana University in Colombia and her master's degree in International Law from the same university. She holds an LLM with a concentration in Law and Economic Development from Northeastern University School of Law as a Fulbright Scholar for the 2020-2021 cohort. Her work in international investment reform has included advising Colombia on alleged violations of foreign investors' rights and human rights at the National Agency for Defense of the Colombian State. In addition, she has been part of Colombia's delegation in the ICSID negotiations on the Rule Amendment process and investment arbitration disputes. Before joining CAROLA, she worked at an international organization implementing a project financed by the U.S. government addressing inequalities in Central America.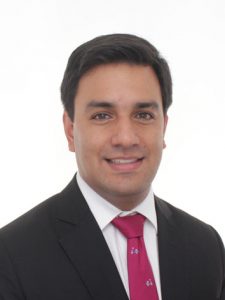 Andrés Felipe Esteban Tovar was a Research Assistant at CAROLA in 2021, where he focused his research on investment arbitration in Latin America. He holds an LLM from Georgetown University Law Center as a John H. Jackson Scholar and was a Fellow of the Institute of International Economic Law. He also graduated from the Masters in International Law program at Universidad de Los Andes, Bogotá, Colombia. He has considerable experience representing Colombia in international dispute resolution proceedings and advising the government on a wide range of International Economic Law issues. He has been part of Colombia's delegations at the WTO, the Andean Community proceedings, and, more recently, in Investment Arbitration disputes before ICSID and PCA. At Universidad de Los Andes, Universidad Surcolombiana, and Universidad del Rosario in Colombia, he was an Adjunct Professor and lectured on international law, international economic law, and litigation before international courts and tribunals.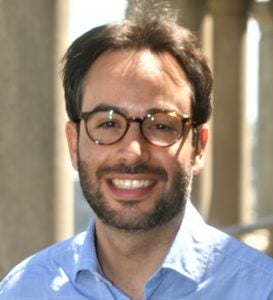 Mario Osorio was a CAROLA Fellow from 2017 to 2020. He holds an LLM from the Law Center, where he was a Fulbright Scholar, a Salzburg Cutler Fellow, a Fellow at the Institute of International Economic Law, and is currently an SJD candidate. Mario received an A.B. in Economics and an LLB from Universidad de Los Andes (Colombia). Before arriving at Georgetown, Mario was an advisor to Colombia's Director-General of the Tax and Customs Administration and served as a delegate to the OECD, WTO, U.N., and other international fora. He was also an adjunct professor at Universidad de Los Andes.
Juan Zavala, 2020-2021
Liam Holohan, 2020
Daniel Rangel, 2019-2020
Nazly Duarte, 2019-2020
Ashley Smith, 2019