In today's legal landscape, the well-trained lawyer needs to understand the ways that technology and law increasingly intersect — and be comfortable with the digital tools that are shaping twenty-first century practice.
At Georgetown Law, we are integrating deep, hands-on technological instruction with a traditional technology law curriculum. Core courses provide a rigorous grounding in privacy, intellectual property, cybersecurity and antitrust law. Our advanced courses and seminars — taught by full-time faculty and adjunct faculty who are leaders in their fields — range from Advertising Law, to International Trade and Public Health, to the Law of Robots and Music Law.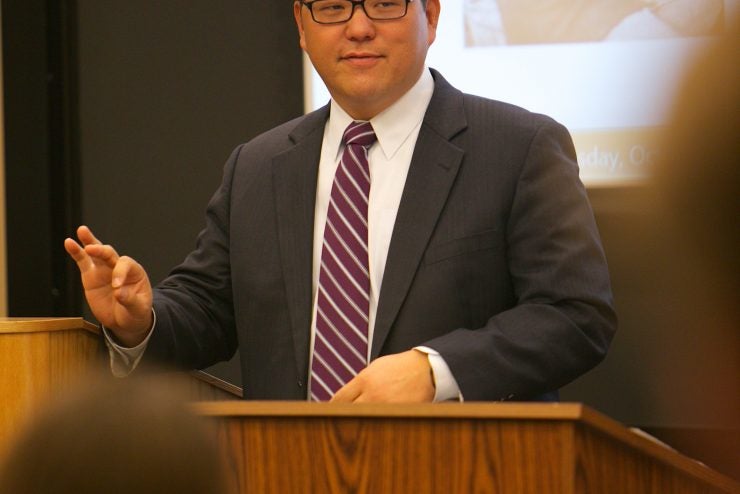 Technology
Computer Programming for Lawyers
The course is based on the premise that computer programming has become a vital skill for non-technical professionals generally and for future lawyers and policymakers specifically. Lawyers organize, evaluate, and manipulate large sets of text-based data. Very simple programming techniques can expedite and simplify these tasks, yet these programming techniques tend to be poorly understood in legal practice and nearly absent in legal education.