Georgetown Law students are not only familiar with contemporary policy debates; they also learn how to code, have written legislative proposals, and submitted briefs to the Federal Circuit, FCC, and FTC.
Georgetown Law now has three clinics doing applied work in technology law and policy, plus an exciting array of practicum courses and externships.
Clinics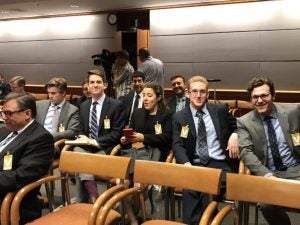 Students spend a semester working full-time on cases involving communications policy and law, addressing issues such as access to affordable broadband service, protecting children from unfair and deceptive web advertising, or compliance with children's privacy rules.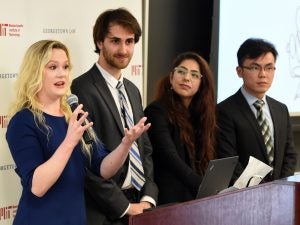 Led by Professor Dave Rapallo, the Federal Legislation Clinic focuses on policy problems at the intersection of civil rights and technology, and advises national privacy, civil rights and immigrant rights organizations.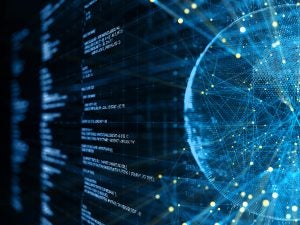 Launched in Spring 2020, the Clinic focuses on strategic counseling for individuals, non-profit organizations, and consumer groups engaged with intellectual property and information policy matters from a public interest perspective.
Practicums & Externships
Computer Programming for Lawyers. In two classes designed to give law students a strong working knowledge of technological tools, Prof. Paul Ohm teaches students to code in Python and understand the Linux command line. The class is designed for students with no prior coding experience. Experienced coders may take an intermediate class that focuses on specific client problems.
Iron Tech Lawyer competition. In a class led by Prof. Tanina Rostain, students develop apps to simplify complex legal schemes and serve disadvantaged clients, culminating in the annual Iron Tech Lawyer competition.
Criminal Justice Technology, Policy and Law. This practicum explores how technology is changing the nation's criminal justice systems through two critical lenses: how well technology-augmented tools and approaches further their stated policy aims, and how technology changes power relationships between government and citizens. Students work on projects for partner organizations working to improve the criminal justice system.
National Security Crisis Simulation. Students simulate the work of the National Security Council during a mock national security crisis supervised by Prof. Laura Donohue and a team of volunteer practitioners.
Social Enterprise and Nonprofit Clinic. offers free corporate and transactional legal services to social enterprises, including nonprofit organizations, cooperative associations, and select small businesses in the Washington Metropolitan Area.
Students work in externships at public interest organizations, technology companies, law firms and in federal courts.
Access the full list of tech law and policy classes offered at Georgetown Law.