A Conversation with Linnet Taylor on Just Data Governance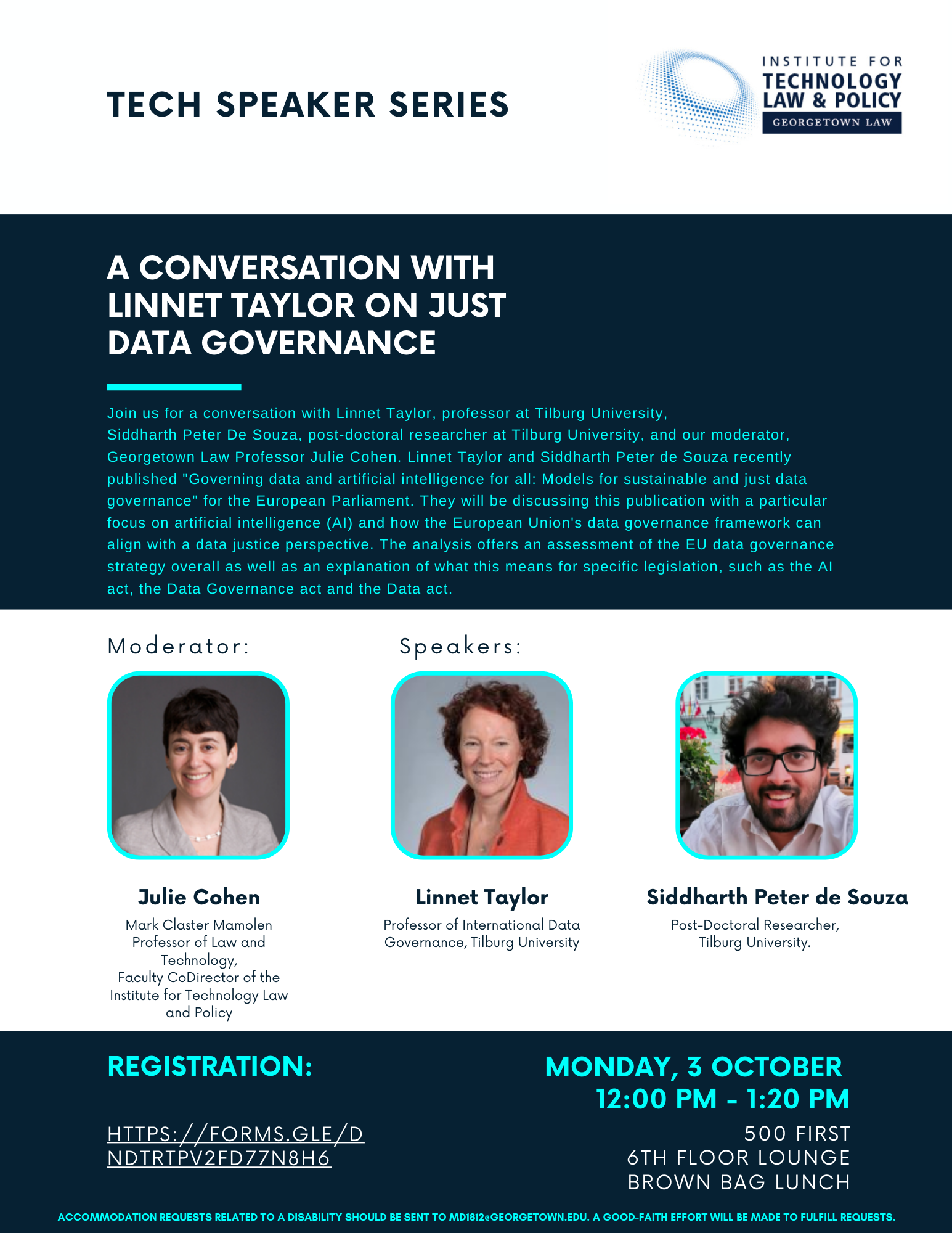 Join us for a conversation with Linnet Taylor, professor at Tilburg University, Siddharth Peter De Souza, post-doctoral researcher at Tilburg University, and our moderator, Georgetown Law Professor Julie Cohen. Linnet Taylor and Siddharth Peter de Souza recently published "Governing data and artificial intelligence for all: Models for sustainable and just data governance" for the European Parliament. They will be discussing this publication with a particular focus on artificial intelligence (AI) and how the European Union's data governance framework can align with a data justice perspective. The analysis offers an assessment of the EU data governance strategy overall as well as an explanation of what this means for specific legislation, such as the AI act, the Data Governance act and the Data act.
This will be hosted on October 3rd from 12:00-1:20pm ET in the 6th Floor Lounge of 500 First. This will be exclusive to students, faculty, and staff. Accommodation requests related to a disability should be sent to md1812@georgetown.edu. A good-faith effort will be made to fulfill requests.
Click here to register for the "A Conversation with Linnet Taylor on Just Data Governance" event.