AI Governance Series: The Geopolitics of Chinese AI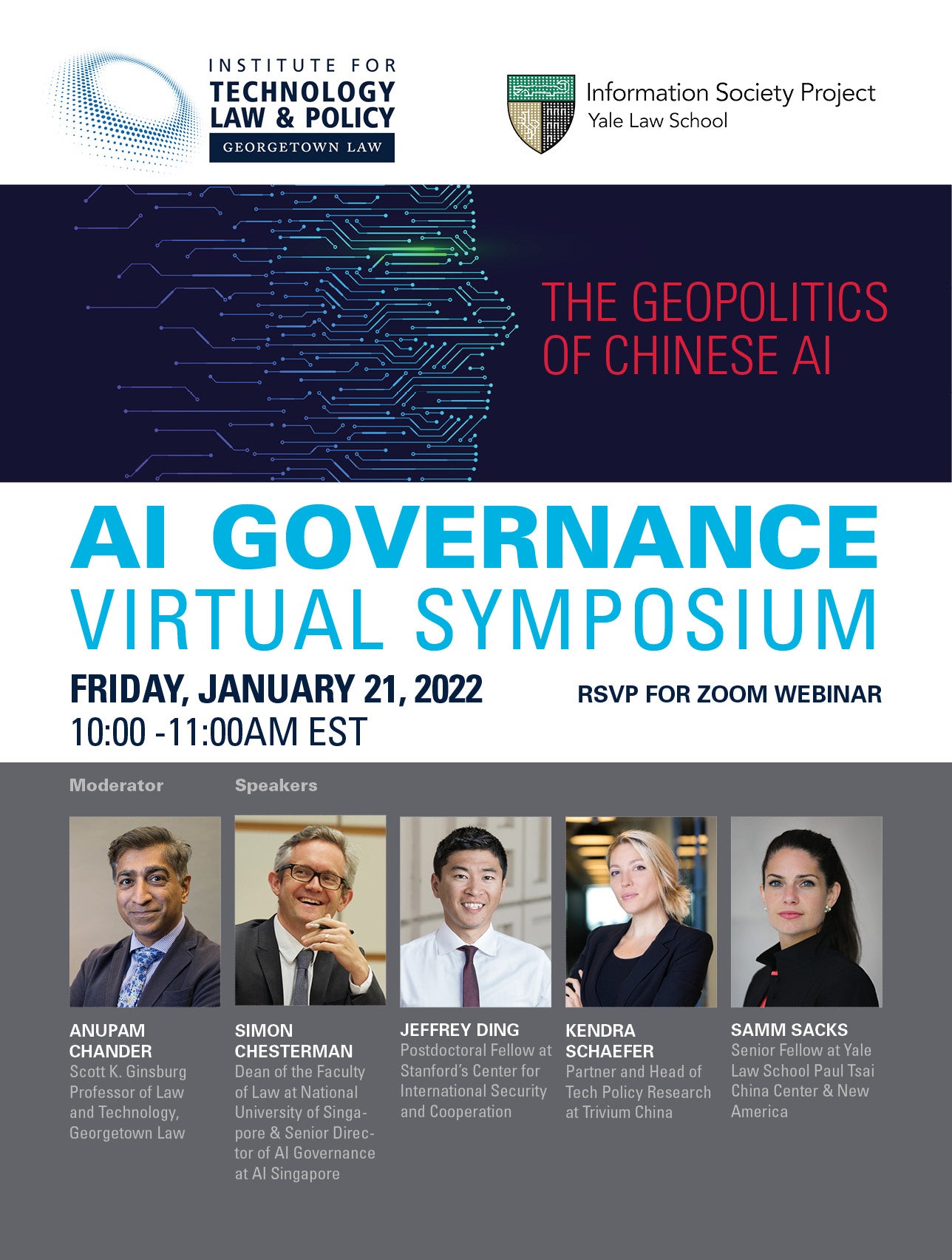 In this latest installment of the AI Governance Series, this upcoming panel will focus on China's role in the world of AI, both in software development and a manufacturing hub for chips in the global supply chain. We hope you will be able to join us on this panel to lend your expertise to this discussion. The structure of the panel will be a one hour conversation moderated by Georgetown's own Anupam Chander.
View more information about both the event and AI Governance Series here.