AI Governance Series: The Geopolitics of European AI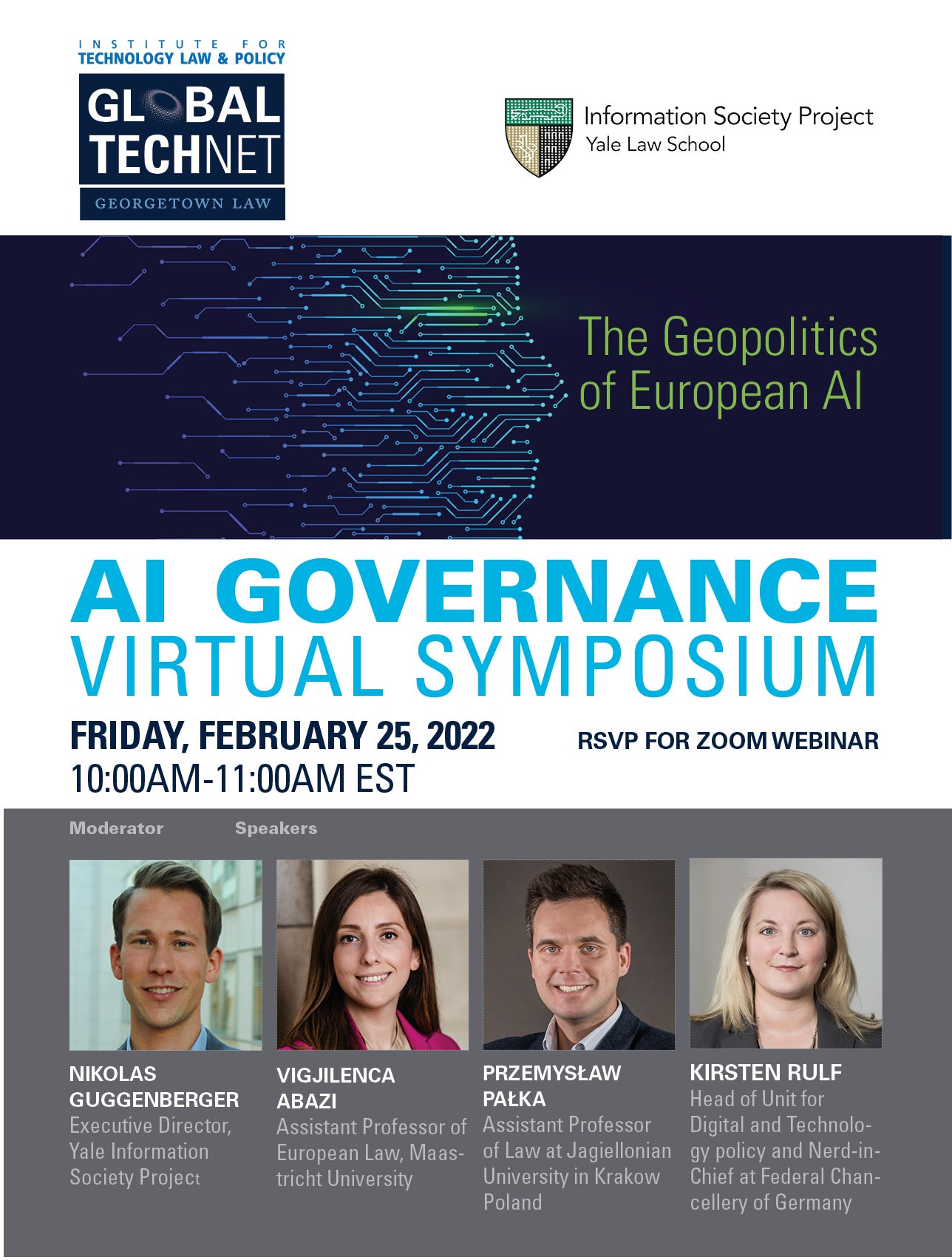 Join us for our latest installment of the AI Governance Series, co-hosted by Yale ISP. This upcoming panel will follow our Chinese AI event and focus on Europe's role in the world of AI, both in software development and a manufacturing hub for chips in the global supply chain. We hope you will be able to join us on this panel discussion. The structure of the panel will be a one hour conversation moderated by Nikolas Guggenberger, the Executive Director for Yale ISP. Our panel includes Vigjilenca Abazi, an Assistant Professor of European Law at Maastricht University, Przemyslaw Palka, an Assistant Professor of Law at Jagiellonian University, and Kirsten Rulf, Head of Unit for Digital and Technology policy and Nerd-in-Chief at Federal Chancellery of Germany.
View more information about both the event and AI Governance Series here.