Cop Out: Automation in the Criminal Legal System
Algorithmic technologies increasingly pervade the criminal legal system.
Police, judges, prosecutors, and other legal authorities are increasingly using technologies like predictive policing, face recognition, and risk assessments to inform or make critical decisions about policing and punishment, which has profound consequences for peoples' rights and liberties. In a new interactive digital narrative, Cop Out: Automation in the Criminal Legal System, we explore these algorithmic technologies fueling the increasing automation of the criminal legal system. An accompanying essay considers the real-life, on-the-ground impacts of this change, and how algorithmic technologies can stymie attempts to reconsider how the criminal legal system operates by reinforcing historical and contemporary inequities.
On March 29th, 2023, the Center on Privacy & Technology at Georgetown Law previewed Cop Out: Automation in the Criminal Legal System with a roundtable discussion focused on strategies of resistance, featuring: Assia Boundaoui, journalist and filmmaker behind The Feeling of Being Watched and Inverse Surveillance Project; Nasser Eledroos, Managing Director of Northeastern Law's Center on Law, Innovation, and Creativity; Meg Foster, Justice Fellow at the Center on Privacy & Technology, Puck Lo, Research Director at Community Justice Exchange; Freddy Martinez, Senior Researcher at Project on Government Oversight; and Paromita Shah, co-founder and Executive Director of Just Futures Law.
The event took place in-person at Georgetown Law's campus as well as virtually.
Speakers: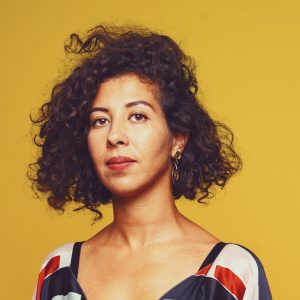 Assia Boundaoui is an Algerian-American investigative journalist and filmmaker. She has reported internationally for PRI, BBC, AlJazeera, VICE and CNN among others. Her debut short film set in a Muslim women's hair salon in Chicago for HBO Documentary Films premiered at the 2018 Sundance Film Festival. Her award-winning feature-length directorial debut, THE FEELING OF BEING WATCHED a documentary investigating a decade of FBI surveillance in Assia's community, had its world premiere at the 2018 Tribeca Film Festival and was nationally broadcast on PBS "POV." Assia was named one of Filmmaker Magazine's 2018 "25 New Faces of Independent Film," was a 2019 New America National Fellow, in 2020 was honored with the Livingston Award for national reporting, in 2021 was awarded a Knight-Wallace Fellowship at the University of Michigan and in 2022 was awarded a United States Artist fellowship. She is currently a fellow in the Co-Creation Studio at the MIT Open Documentary Lab, where she is incubating a co-created, new-media sequel to her film: the Inverse Surveillance Project. Assia earned a Masters degree in journalism at New York University and is an Algiers born, Arabic speaking, Chicagoan.
–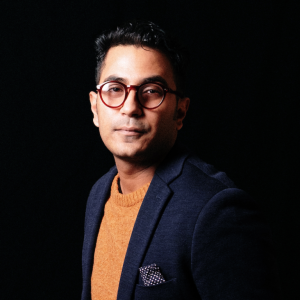 Nasser Eledroos (he/they) is a public interest technologist, exploring racially equitable approaches to the design, implementation and accountability of algorithms and information systems. He makes sense of how people are effected by power asymmetries by public and private institutions through technology, particularly in the justice system, and has worked alongside District Attorneys, Public Defenders, and legal scholars in service of this mission.
–
Meg Foster is a Justice Fellow with the Center, where she researches the impact of surveillance of marginalized communities.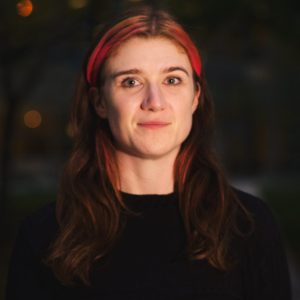 She recently earned a J.D. from Northeastern University School of Law, where her work focused on the disparate impact of surveillance on marginalized communities, particularly in the context of the criminal legal system. She won Northeastern University Law Review Founder's Award for her article analyzing the shortcomings of U.S. privacy legislation through the lens of Derrick Bell's theory of interest convergence. She served as co-chair of the Law and Information Society at Northeastern and during her time there worked with the Electronic Privacy Information Center, ACLU of Massachusetts Technology for Liberty Project, the Massachusetts Supreme Judicial Court, and the Committee for Public Counsel Services Innocence Program. Meg has a B.A. in history and an M.S. in information science from the University of North Carolina at Chapel Hill.
–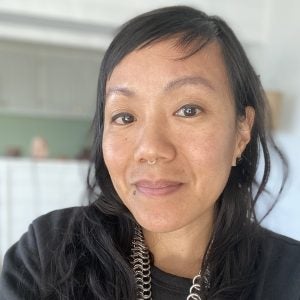 Puck Lo (she/they) is the Research Director for Community Justice Exchange, a prison abolitionist organization, where she spends her days dreaming up schemes to end state violence. Their recent report for Community Justice Exchange, From Data Criminalization to Prison Abolition, examines data creation, data analysis and prediction processes as methodologies as well as sites for racial social control. Puck's film work explores diasporas, carceral and liberatory states and structures, political memory and its embodiment. Their latest project is a queer revisionist history of race, colonization, fugitivity and land in the US desert West during the late 1800s and early 1900s. Puck lives in Lenapehoking/ Brooklyn, NY.
–
Freddy Martinez joined POGO as a se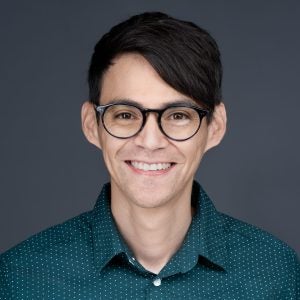 nior researcher in 2022. Over the last decade, he has become an expert on the use of emerging technologies and their implications on civil liberties when used by police departments. In 2020, revelations by Freddy on face recognition technology sparked international regulatory action. His work has been covered by the New York Times, the New Republic, the Intercept, NPR, the Chicago Sun-Times, and other media outlets.
–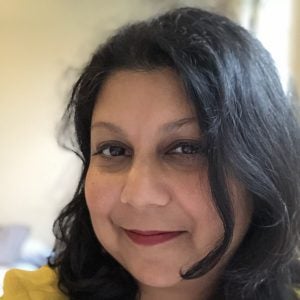 Paromita Shah is the founding Executive Director of Just Futures Law, our movement lawyering organization that provides cutting-edge legal support to the grassroots groups and organizers fighting for a future beyond deportation and criminalization. Paromita has worked at the intersection of racial justice and immigrant justice for over two decades. She is a racial and immigrant justice lawyer who works alongside community-based movements to end mass deportation, criminalization, and surveillance. Answering a call from grassroots immigrants rights organizers, she co-founded JFL in 2019. Paromita has served as the primary author on dozens of resources and reports for immigrant communities impacted bypolicing and immigration enforcement. She previously served as the Associate Director of the National Immigration Project of the National Lawyers Guild, as the Detention Project Director at Capital Area Immigrants' Rights Coalition in Washington DC, and as a staff attorney at Greater Boston Legal Services.  She is a graduate of Suffolk Law School and McGill University.