The Color of Surveillance
The state has long controlled, surveilled, and criminalized the bodies and reproductive choices of women and those who are or can become pregnant. The apparatus behind this is sprawling.
The United States has a long history of controlling and surveilling pregnancy, and of punishing people who seek or provide abortions. In the digital era, the apparatus of coercion is sprawling.
This conference focused on the monitoring, tracking, and policing of women and those who are, or are able to become, pregnant as they attempt to exercise freedom and autonomy in their reproductive lives. Among other things, speakers addressed the legal and civil rights implications of Dobbs v. Jackson Women's Health Organization, the digital surveillance of vulnerable groups including abortion-seekers, the forced sterilization of Black and Indigenous women and criminalization of their pregnancies, and the rising tide of transphobia and homophobia exemplified in state laws being introduced across the country.
We hosted The Color of Surveillance: Policing of Abortion and Reproduction on Wednesday, June 22, 2022 at 1:00 p.m. ET. This was a mini, virtual edition of our previous in-person, all-day Color of Surveillance conferences.
Video recordings of our 2022 virtual conference, Color of Surveillance: Policing of Abortion and Reproduction are now available. We appreciate every person who joined us to watch live. If you missed the conference, or wish to revisit it, please see the videos below, which feature a selection of sessions from the day.
Schedule:
1:00 p.m. EST | Welcome and Logistics 

Cynthia Khoo, Senior Associate, Center on Privacy & Technology at Georgetown Law

1:05 p.m. EST | Overview & Civil Rights Implications of Dobbs v. Jackson
Women's Health Organization

Emily Tucker, Executive Director, Center on Privacy & Technology at Georgetown Law

1:10 p.m. EST | Opening Performance and Remarks

Cynthia Parker-Ohene

, Award-winning Poet, Abolitionist, Cultural Worker, and Therapist

Introduced by Korica Simon, Associate, Center on Privacy & Technology at Georgetown Law

1:20 p.m. EST | State & Non-State Criminalization of Abortion: A Partnership
Through the Ages 

Leslie J. Reagan

, Professor, University of Illinois Urbana-Champaign, College of Liberal Arts & Sciences, Department of History

Rosann Mariappuram

, Executive Director, Jane's Due Process

Moderated by Cynthia Khoo

Introduced by Kendra Albert

2:00 p.m. EST | BREAK
2:15 p.m. EST | Interview with Cynthia Parker-Ohene

Interviewed by Korica Simon
2:25 p.m. EST | Privacy, Surveillance, and Persecution of Abortion-Seekers and
Pregnant People 

Khiara M. Bridges

, Professor of Law, UC Berkeley School of Law

Kate Bertash

, Director, Digital Defense Fund 

Moderated by Kendra Albert  

Introduced by Cynthia Khoo

3:05 p.m. EST | Summary of Conference Insights & Connections

Kendra Albert

, Distinguished Fellow, Center on Privacy & Technology at Georgetown Law; Clinical Instructor, Cyberlaw Clinic, Harvard Law School

3:10 p.m. EST | Closing Remarks and Community Reflections 
3:30 p.m. EST | Event Ends
We will:
hold space for reflections on and reactions to the likely overturning of Roe v. Wade, and the implications for the future of gender equality, racial justice, LGBTQ+ rights, and civil rights; 

draw connections between mass surveillance and policing, the criminalization of abortion, and the growing power of the corporations that use our data to build and sell powerful surveillance technologies; and

situate the leaked SCOTUS draft opinion in the context of the current sociotechnological and legal landscape that people seeking an abortion must navigate, while providing historical context to illuminate the short- and long-term implications of the decision.
Speakers:
Kate Bertash is Director of the Digital Defense Fund, leading a team that provides technology and security resources and front-line support to the American abortion access movement. She brings together a background in nonprofit operations, technology startups, and public policy to this work. In her free time she designs fabrics that fool surveillance systems, and co-organizes the Cryptography & Privacy Village at America's largest hacker conference.
–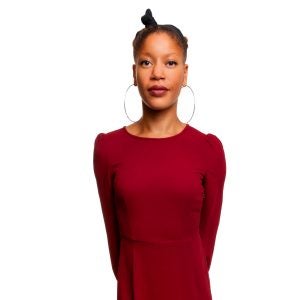 Khiara M. Bridges is a professor of law at UC Berkeley School of Law. She has written many articles concerning race, class, reproductive rights, and the intersection of the three. Her scholarship has appeared in the Harvard Law Review, Stanford Law Review, the Columbia Law Review, the California Law Review, the NYU Law Review, and the Virginia Law Review, among others. She is also the author of three books: Reproducing Race: An Ethnography of Pregnancy as a Site of Racialization (2011), The Poverty of Privacy Rights (2017), and Critical Race Theory: A Primer (2019). She is a coeditor of a reproductive justice book series that is published under the imprint of the University of California Press. She graduated as valedictorian from Spelman College, receiving her degree in three years. She received her J.D. from Columbia Law School and her Ph.D., with distinction, from Columbia University's Department of Anthropology. While in law school, she was a teaching assistant for the former dean, David Leebron (Torts), as well as for the late E. Allan Farnsworth (Contracts). She was a member of the Columbia Law Review and a Kent Scholar. She speaks fluent Spanish and basic Arabic, and she is a classically trained ballet dancer.
–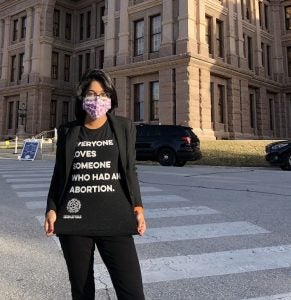 Rosann Mariappuram (she/her) is the Executive Director of Jane's Due Process, an organization that fights for teens' reproductive rights in Texas and helps young people confidentially access abortion and birth control. She has been working in reproductive health, rights and justice for the last 10 years on the national and state level. Rosann is a graduate of the University of Texas School of Law, City College of New York and New York University. She is originally from Ohio and is the proud daughter of immigrant parents.
–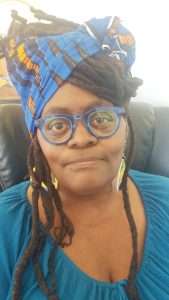 Cynthia Parker-Ohene is a three-time Pushcart nominee, abolitionist, cultural worker, and therapist. She is an MFA graduate in Creative Writing at Saint Mary's College of California, and the Chester Aaron Scholar for Excellence in Creative Writing. She is a winner of the San Francisco Foundation/Nomadic Press Poetry Prize. Her recent work has appeared in Poetry Daily, Verse Daily, The Rumpus, Black Warrior Review, Bellevue Literary Review, Kweli, and Green Mountains Review, West Branch among others. She has received fellowships and support from Tin House, Callaloo, Juniper, Hurston-Wright Foundation, Naropa University, and elsewhere, as well as work in the anthologies, Black Nature: Four Centuries of African American Nature, and The Ringing Ear: Black Poets Lean South. She is also a Poetry Reader for The Adroit Journal. Her book Daughters of Harriet is published by The Center for Literary Publishing, Colorado State University.
–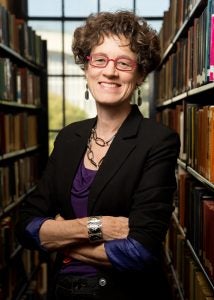 Leslie J. Reagan (pronounced with a hard "e") is Professor of History at the University of Illinois at Urbana-Champaign where she has affiliations in the Departments of Gender and Women's Studies, Media Studies, and the College of Law. Her Ph.D. is from the University of Wisconsin-Madison, where she studied in both the History Department and the History of Medicine Program in the UW College of Medicine. Dr. Reagan is the author of When Abortion Was a Crime: Women, Medicine, and Law in the United States, 1867-1973, which won the Willard Hurst book award among others and is the "go-to" book on the century when abortion was illegal. A second edition with a new update is now available. She is also the author of the award-winning Dangerous Pregnancies: Mothers, Disabilities, and Abortion in Modern America, which investigates the German measles (rubella) epidemic of the early 1960s and the role the disease and disabilities played in early abortion law reform. She is currently completing a book on the history of the health effects of Agent Orange in the United States and Vietnam. She appears frequently on National Public Radio, various podcasts, including the "Ezra Klein Show," and has written for the Washington Post, Slate, Ms. Magazine and other publications. She is on the steering committee of her local ACLU chapter and actively works to address racism and the growing surveillance of students in the local schools.