Staff
Alvaro Bedoya
Alvaro Bedoya is the Founding Director of the Center on Privacy & Technology at Georgetown Law, where he is also a Visiting Professor of Law. He established the Privacy Center in 2014 with a focus on the importance of privacy for people of color, immigrants, and working people. In 2016, he co-authored The Perpetual Line-Up: Unregulated Police Face Recognition in America, a year-long investigation that revealed that most American adults are enrolled in a police face recognition network, and that vendor companies were doing little to address the race and gender bias endemic to face scanning software. The report led to a series of House Oversight hearings chaired by Rep. Jason Chaffetz (R-Utah), a slate of laws reining in the technology across the country, and the first-ever comprehensive bias audit of the technology by the National Institute of Stands & Technology. He has testified before Congress and state legislatures, and his writing has appeared in The New York Times, The Washington Post, The Atlantic and Slate. Most recently, his article Privacy as Civil Right, 50 New Mexico Law Review 301 (2020), was added to the seventh edition of Information Privacy Law (Solove & Schwartz, eds.), the nation's leading privacy casebook, along with four other casebooks.
Before founding the Center, Alvaro served as Chief Counsel of the U.S. Senate Judiciary Subcommittee on Privacy, Technology and the Law, where he conducted oversight on mobile location privacy and biometrics, drafted bipartisan legislation to protect victims of sexual assault, and drafted portions of the bipartisan NSA reform law, the USA FREEDOM Act. In 2009, he co-founded the Esperanza Education Fund, an immigration status-blind college scholarship for immigrant students that has awarded over $1 million to high school seniors in the District of Columbia, Maryland, and Virginia. He now serves on the Board of Directors of CASA, the mid-Atlantic region's leading immigrant rights organization.
A naturalized citizen born in Peru and raised in upstate New York, Alvaro graduated summa cum laude from Harvard College and holds a J.D. from Yale Law School, where he served on the Yale Law Journal and received the Paul & Daisy Soros Fellowship for New Americans. He lives in Rockville, Maryland with his wife, Dr. Sima Z. Bedoya, a pediatric psychologist at the National Institutes of Health's National Cancer Institute. You can follow Alvaro on Twitter at @alvarombedoya.
Laura Moy
Laura Moy is the Associate Director of the Center on Privacy & Technology at Georgetown Law, where she is also an Associate Professor of Law and directs the Communications & Technology Clinic at the Institute for Public Representation. She has written, spoken, and advocated before federal agencies and Congress on a broad range of technology policy issues, including law enforcement surveillance, consumer privacy, security research, device portability, copyright, and net neutrality. Her current work focuses on policy issues at the intersection of privacy and the criminal legal system. In 2016, Laura served as Acting Director of the Communications & Technology Clinic and prior to that worked at New America's Open Technology Institute and Public Knowledge. Laura completed her J.D. at NYU School of Law and her LL.M. at Georgetown. Before law school, Laura analyzed cell site location information for the Manhattan District Attorney's Office. You can follow Laura on Twitter at @lauramoy.
Emily Tucker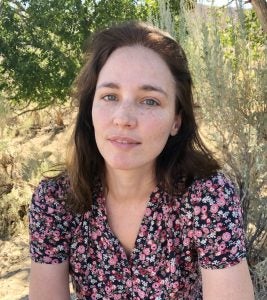 Emily Tucker is the Director of Research and Advocacy at the Center on Privacy & Technology at Georgetown Law, where she is also an adjunct professor of law. She helps to shape the Center's strategic vision and guide our programmatic work. Emily joined the Center after serving as a Teaching Fellow and Supervising Attorney in the Federal Legislation Clinic at the Law Center. Before coming to Georgetown, Emily worked for ten years as a movement lawyer, supporting grassroots groups to organize, litigate, and legislate against the criminalization and surveillance of poor communities and communities of color. She was Senior Staff Attorney for Immigrant Rights at the Center for Popular Democracy (CPD), where she helped build and win state and local policy campaigns on a wide range of issues, including sanctuary cities, language access, police reform, non-citizen voting, and publicly funded deportation defense. Prior to CPD, Emily was the Policy Director at Detention Watch Network, where she now serves on the Board. Emily's primary area of legal expertise is the relationship between the immigration and criminal legal systems, and she is committed to studying and learning from the histories of resistance to these systems by the communities they target. Emily earned a B.A. at McGill University, a Masters in Theological Studies at Harvard Divinity School, and a J.D. at Boston University Law School.
Katie Evans
Katie Evans is the Director of Communications & Operations at the Center. She is responsible for the oversight and execution of communications, administration, human resources, and financial resources. She has expertise in building effective, public service-oriented organizations. Before coming to Georgetown Law, she worked in research centers at American University, the University of Minnesota, and the University of Texas at San Antonio. She has a B.A. in international studies from the University of Minnesota Duluth and an M.A. in political science from Central European University. Her thesis focused on political communication and technology. Outside of the office, on weekdays Katie loves to savor culinary adventures and on the weekends, she loves to take travel adventures with her daughter and husband. You can follow Katie on Twitter at @mskatieevans.
Clare Garvie
Clare Garvie joined the Center as a Law Fellow after graduating from Georgetown Law in 2015, and now serves as a Senior Associate. She was lead author on three of the Center's reports on face recognition, including: The Perpetual Line-Up: Unregulated Police Face Recognition in America in 2016; and Garbage In, Garbage Out: Face Recognition on Flawed Data and America Under Watch: Face Surveillance in the United States in 2019. In 2019 she also testified before the House Oversight Committee about police use of face recognition. Her commentary has appeared in The New York Times, The Washington Post, and The Wall Street Journal, and she serves as an expert resource to both Democrats and Republicans in Congress and state legislatures. Her current research focuses on the use of face recognition-derived evidence in criminal cases and the ways activists, public defenders, and policymakers can ensure the technology is under control. Previously, she worked in human rights and international criminal law with the International Center for Transitional Justice (ICTJ). She received her J.D. from Georgetown Law and her B.A. from Barnard College in political science, human rights, and psychology. You can follow Clare on Twitter at @clareangelyn.
Cynthia Khoo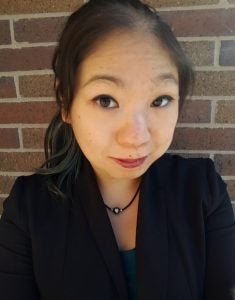 Cynthia Khoo is an Associate at the Center where her current focus includes commercial data practices and their civil rights implications and the impact of worker surveillance on privacy and other human rights. She is a technology and human rights lawyer licensed in Ontario, Canada, and joined the Center following seven years of legal advocacy and research with several digital rights NGOs and as part of her sole practice law firm. Prior to Georgetown, Cynthia co-authored two landmark reports by the Citizen Lab (University of Toronto), where she remains affiliated: To Surveil and Predict: A Human Rights Analysis of Algorithmic Policing in Canada (2020) and Installing Fear: A Canadian Legal and Policy Analysis of Smartphone Spyware and Stalkerware Applications (2019). She was also the sole author of a groundbreaking report for the Women's Legal Education and Action Fund (LEAF), Deplatforming Misogyny: Report on Platform Liability for Technology-Facilitated Gender-Based Violence (2021), which advanced national platform regulation discourse beyond the false dichotomy between equality and freedom of expression. Cynthia has been consulted by the Canadian government and regulators as a result of her work and regularly appears in print and broadcast media. She holds a J.D. from the University of Victoria and LL.M. (Concentration in Law and Technology) from the University of Ottawa, where she worked as junior counsel at and represented the Samuelson-Glushko Canadian Internet Policy and Public Interest Clinic (CIPPIC) as an intervener in cases before the Supreme Court of Canada. You can follow Cynthia on Twitter at @cyn_k.
Harrison Rudolph
Harrison Rudolph joined the Center as a Law Fellow after graduating from Georgetown Law in 2016 and now serves as a Senior Associate. Harrison's research focuses on algorithmic accountability, informational privacy, and the surveillance of vulnerable communities. The first federal law requiring assessments of algorithmic bias in the federal government's use of biometric technologies, Section 1919 of the FAA Reauthorization Act of 2018, was written in response to his report, Not Ready for Takeoff: Face Scans at Airport Departure Gates. Harrison has helped coordinate the Immigrant Surveillance Working Group, a coalition of digital and immigrant rights organizations. ISWG has led successful campaigns to terminate DHS's "Extreme Vetting Initiative" social media monitoring program and to decrease DHS's use of children's data for deportations of their potential sponsors. Harrison has appeared on National Public Radio and CNN, and has been quoted in The New York Times, the Associated Press, and other outlets. Harrison has advised the House and Senate homeland security committees, the DHS Data Privacy and Integrity Advisory Committee, and the Government Accountability Office. As a law student, Harrison pitched biometric privacy legislation in the Center's inaugural Georgetown Law-Massachusetts Institute of Technology practicum. Harrison also interned at Facebook's D.C. office. Harrison received his B.A. from The George Washington University in political science. You can follow Harrison on Twitter at @harrisonsethdc.
Jameson Spivack
Jameson Spivack is an Associate with the Center, where he researches the use of algorithmic technologies like face recognition, predictive policing, and risk assessment in the criminal legal system. He also works on advocacy and policy at the federal, state, and local levels, and assists the Center with communications and administration. He was previously a Graduate Student Intern, Summer Research Fellow, and Policy Associate with the Center. Jameson earned a master's degree in 2018 from Georgetown University's Communication, Culture & Technology program, where his studies focused on tech policy and ethics. Before graduate school, he worked in communications for an international development organization. He received a B.A. in government and politics from the University of Maryland, with a focus on international development and conflict management. You can follow Jameson on Twitter at @spivackjameson.
Nina Wang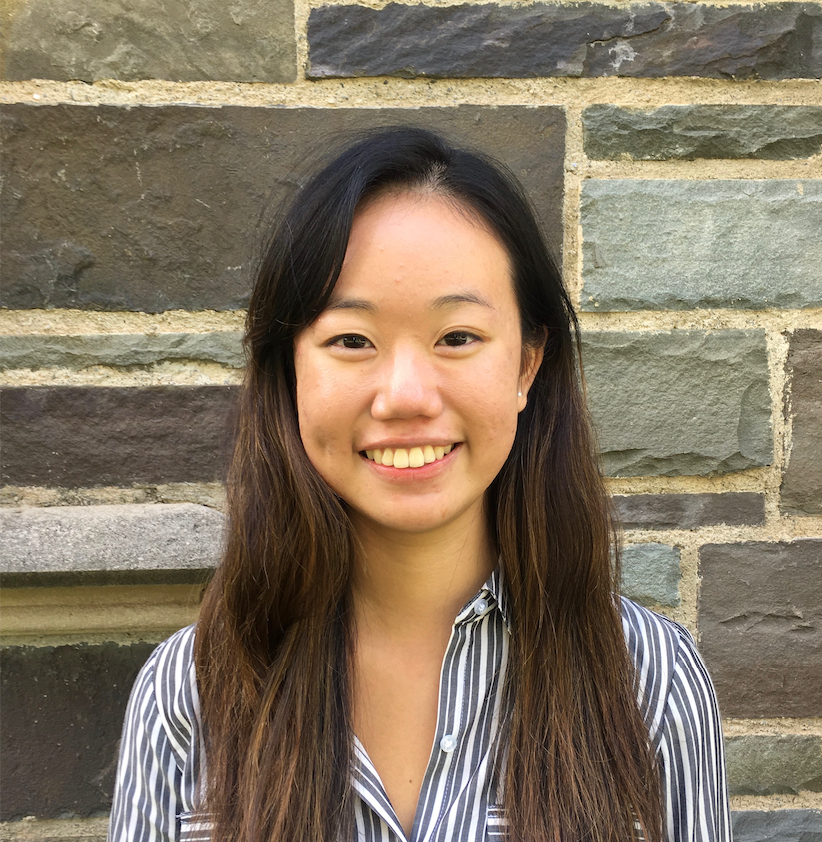 Nina Wang is a Policy Associate with the Center, where she conducts research on government surveillance of immigrant communities. Before coming to Georgetown Law, she was a data scientist at Microsoft Data & AI, where she helped develop intelligent code completion tools for software developers. Nina earned her A.B. in computer science from Princeton University, where she studied topics in artificial intelligence and public policy with the Center for Information Technology Policy. Her undergraduate research examined the legal and ethical frameworks shaping the governance of natural language technology.
Dan Bateyko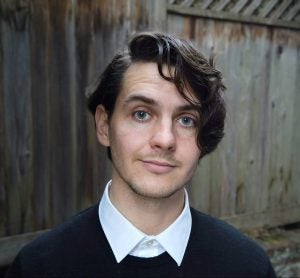 Dan Bateyko is a Researcher Coordinator with the Center, where he contributes research on government surveillance. He graduated from Georgetown Law's Master of Law & Technology program with distinction in 2021 and is a recipient of the IAPP Westin Scholar Book award. At Georgetown Law, he served as a research assistant for the Center and for Amanda Levendowski, whom he assisted with scholarship on face surveillance. Before Georgetown Law, Dan researched platform accountability and Internet censorship at the Dangerous Speech Project and the Berkman Klein Center for Internet & Society. In 2016, he was awarded the Thomas J. Watson Fellowship for a study of global censorship, surveillance, Internet infrastructure. He received his B.A. from Middlebury College in International Studies and Political Science. You can follow Dan on Twitter @dbateyko.
Allison McDonald
Allison McDonald is a Research Fellow with the Center, where she contributes to research on government surveillance of immigrant communities. She is currently a Ph.D. Candidate in computer science at the University of Michigan, where her research focuses on the privacy and security needs of at-risk populations. Before graduate school, she was a Roger M. Jones fellow at the European University Viadrina studying international human rights and humanitarian law. Allison has a B.S.E. in computer science and a B.S. in German from the University of Michigan. You can follow Allison on Twitter at @allismcdon.
Kendra Albert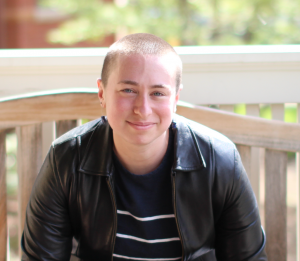 Kendra Albert is a Distinguished Fellow with the Center. They are a clinical instructor at the Harvard Law School's Cyberlaw Clinic, based at the Berkman Klein Center for Internet & Society, where they teach students to practice technology law by working with pro bono clients. Their practice areas include freedom of expression, computer security, and intellectual property law. Kendra also publishes on gender, adversarial machine learning, and power. They hold a law degree from Harvard Law School and serve on the board of the ACLU of Massachusetts and the Tor Project.
Kendra is also a legal advisor for Hacking // Hustling, a collective of sex workers, survivors, and accomplices working at the intersection of tech and social justice to interrupt state surveillance and violence facilitated by technology. When not working, they enjoy video games, giving away other people's money, and making people in power uncomfortable. You can follow Kendra on Twitter at @KendraSerra.
Ashkan Soltani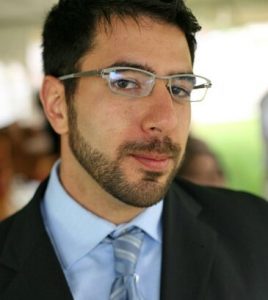 Ashkan Soltani is a Distinguished Fellow with the Center who specializes in privacy, security, and behavioral economics. His work draws attention to privacy problems online, demystifies technology for the non-technically inclined, and provides data-driven insights to help inform policy. He previously served a brief stint as a Senior Advisor to the U.S. Chief Technology Officer in the White House Office of Science and Technology Policy and as the Chief Technologist for the Federal Trade Commission, advising the commission on its technology related policy as well as helping to create its new Office of Technology Research and Investigation. He also served at the FTC in 2010 as one of the first staff technologists in the Division of Privacy and Identity Protection, helping to lead investigations into major technology companies such as Google, Facebook, Twitter, HTC, and PulsePoint. Ashkan was also recognized as part of the 2014 Pulitzer winning team for his contributions to the Washington Post's coverage of National Security issues. He was also the primary technical consultant on the Wall Street Journal's investigative series: "What They Know", which was a finalist for 2012 Pulitzer Prize for Explanatory Reporting. Most recently, Ashkan was one of the architects of the sweeping privacy legislation, the California Consumer Privacy Act, that passed in California in 2018. You can follow Ashkan on Twitter at @ashk4n.
Faculty

Julie Cohen
Professor Cohen is one of the nation's foremost privacy theorists. She teaches and writes about surveillance, privacy and data protection, intellectual property, information platforms, and the ways that networked information and communication technologies are reshaping legal institutions. She is the author of Between Truth and Power: The Legal Constructions of Informational Capitalism (Oxford University Press, 2019); Configuring the Networked Self: Law, Code and the Play of Everyday Practice (Yale University Press, 2012), which won the 2013 Association of Internet Researchers Book Award and was shortlisted for the Surveillance & Society Journal's 2013 Book Prize; and numerous journal articles and book chapters.
David Vladeck
Professor Vladeck recently returned to Georgetown Law after serving for nearly four years as the Director of the Bureau of Consumer Protection of the Federal Trade Commission (FTC). The FTC is the nation's chief regulatory agency charged with protecting privacy and data security with respect to commercial entities. During his tenure at the FTC, the agency brought over 50 privacy enforcement cases, many against large technology firms, including Google, Facebook, Twitter, Myspace and others. The agency also issued many guidance documents on online and mobile privacy. Professor Vladeck is a member of the National Academy of Sciences Committee on Science, Law and Technology, and is on the boards of the Natural Resources Defense Council, the Center for Democracy and Technology, and the National Consumers Law Center.

Angela Campbell
Professor Campbell is one of the nation's leading advocates for protecting children's privacy. She has taught at Georgetown Law's Institute for Public Representation (IPR), a legal clinical program and public interest law firm, since 1988. IPR represents nonprofit organizations before the Federal Trade Commission and the Federal Communications Commission to enforce and establish media policies in the public interest.

Laura Donohue
Professor Donohue is one of the nation's leading experts on constitutional law, national security law and emerging technology. She directs Georgetown's Center on National Security and the Law. In 2015 she was appointed as an amicus curiae to the United States Foreign Intelligence Surveillance Court under the USA FREEDOM Act. Her articles have been published by California Law Review, University of Chicago Law Review, Stanford Law Review, and numerous other journals. Her most recent book, The Future of Foreign Intelligence: Privacy and Surveillance in a Digital Age (Oxford University Press, 2016), was awarded the 2016 IIT Chicago-Kent College of Law/Roy Palmer Civil Liberties Prize.

Paul Ohm
Professor Ohm is an expert in issues at the intersection of privacy and technology. As both a lawyer and computer programmer, he writes and teaches about information privacy, Internet law, computer crime, and cybersecurity. He has served as the Senior Policy Advisor at the Federal Trade Commission and as a trial attorney in the Department of Justice's Computer Crime and Intellectual Property Section. You can follow Professor Ohm on Twitter at @paulohm.

Anupam Chander
Anupam Chander is a leading expert on global technology regulation. A graduate of Harvard College and Yale Law School, he served as the Martin Luther King, Jr. Professor of Law and the Director of the California International Law Center at UC Davis. He practiced law at Cleary, Gottlieb, Steen and Hamilton in New York and Hong Kong. He has served on the Executive Council of the American Society of International Law. A recipient of Google Research Awards and a Mellon-Sawyer Award, he has served as a consultant to UNCTAD and as a member of digital economy expert groups convened by the World Economic Forum.