2019 Symposium: Law and the Nation's Health

This fall, The Georgetown Law Journal hosted its biennial symposium with the theme Law and the Nation's Health, in collaboration with the O'Neill Institute for National and Global Health Law. This timely and important topic was intended both to address an issue central to the United States' political climate, particularly given the upcoming 2020 presidential election, and celebrate the work of Georgetown University Law Center Professor, Lawrence O. Gostin.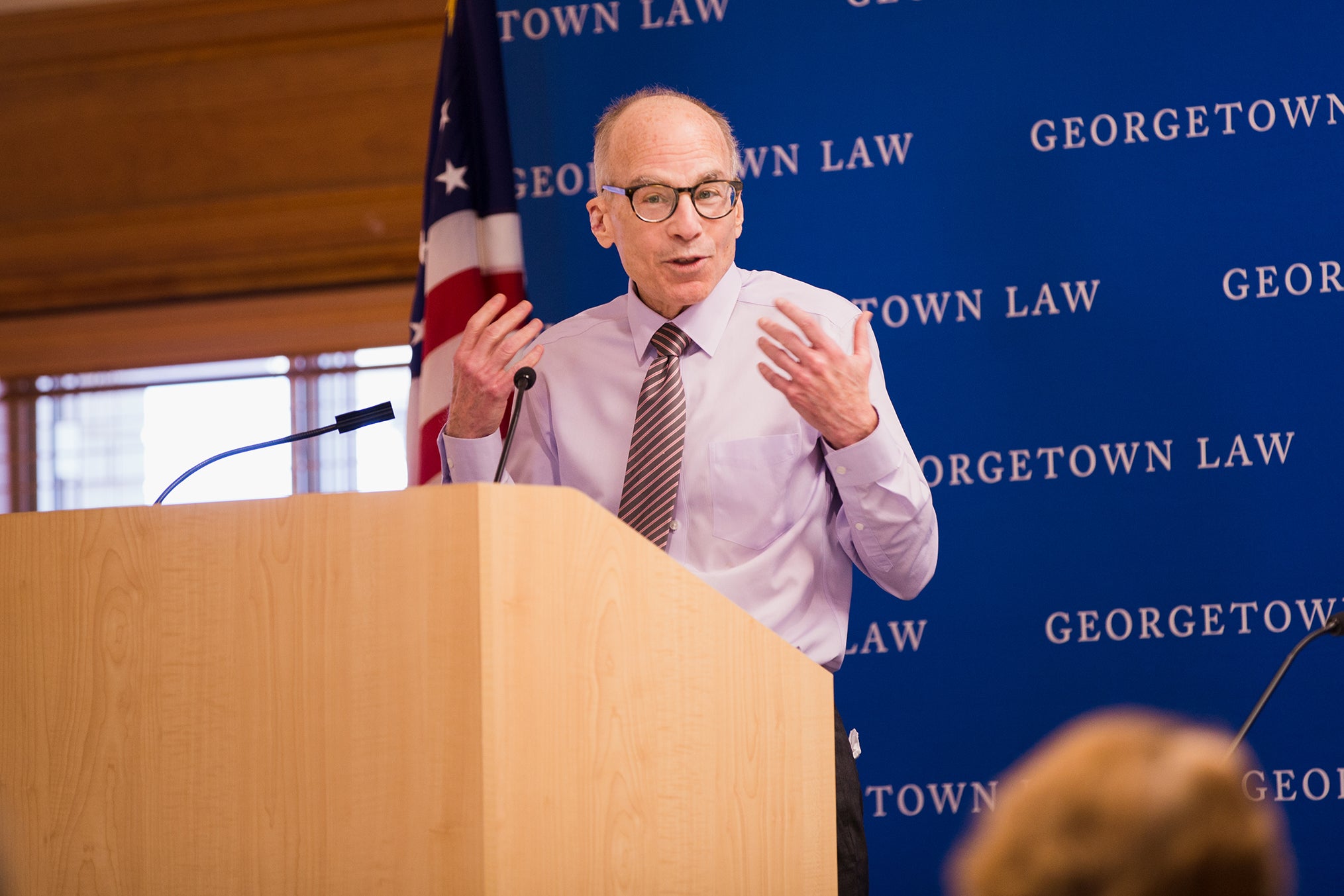 The symposium brought together important and influential scholars of national and global health law and was organized around three key themes: the law of women's health and equity; the law of universal health coverage; and the state of global health law. The symposium offered a forum for Georgetown University staff and students, scholars and practitioners of health law, and a broader universe of legislators and regulators to make a critical assessment of global and national health law, particularly as it plays into broader domestic and international debates on health care policy and legislation.
Read the Full Recap.
Watch the Symposium Panel Videos.
Download the Symposium Agenda.
Photo Gallery