The Judicial Innovation Fellowship Program
We are R&D for America's courts.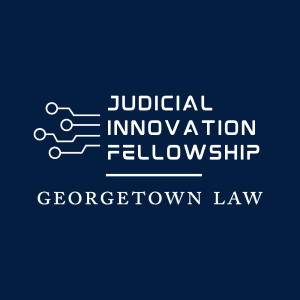 The Judicial Innovation Fellowship (JIF) is a fellowship for technology industry professionals to transform justice across state, local, territorial, and tribal courts. Partnering with courts to build critical data infrastructure, simplify processes, and improve usability of court services, this competitive fellowship is a unique opportunity to innovate a core democratic institution.
More than just a job with a competitive salary and benefits, this fellowship is the flagship opportunity to change the way people access their rights and are served by courts.
To keep up to date with what we're up to, please share your email using this form.
What's in it for…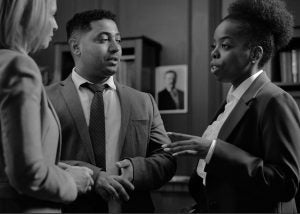 Fellows
Beyond a competitive salary and benefits, fellows receive immersive training about the justice system, build a professional network in public interest technology, and are connected to career opportunities in the growing justice tech sector.

Courts
Courts gain a unique opportunity to improve operations and equity by receiving a Judicial Innovation Fellow. Having a dedicated fellow to focus on access-to-justice projects, frees up staff time and resources and provides a new perspective to help solve problems faced by the court and the public.

The Public
The public benefits by having more open, efficient, and equitable courts. Building user-friendly software to increase court access has the potential to help tens of millions of Americans that attempt to navigate the legal system without a lawyer every year.
Our court partners and fellows will be a part of a pioneering vanguard that shows what is possible when courts and technologists work together for the public good. We are preparing to pick our first cohort of fellows, who will start in September 2023. We will release our full roadmap soon, alongside webinars for courts and potential fellows to learn more about the program and ask questions. To read more about the program, read our Roadmap.
If you have questions, email judicialinnovation@georgetown.edu.

The Judicial Innovation Fellowship is incubated at the Georgetown Institute for Technology Law & Policy. This work is made possible by the New Venture Fund, Schmidt Futures, the Ford Foundation, and the Pew Charitable Trusts.