Fellows & Projects
We bring innovative court leaders together with needed technical talent to make courts more accessible, equitable, and transparent.
Judicial Innovation Fellows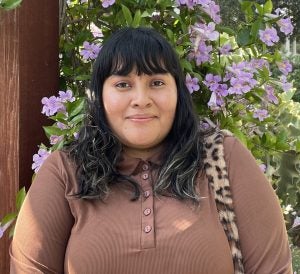 Verenice Ramirez is a bilingual, empathetic, and resourceful UX Designer hailing from Venice Beach, California. She has multidisciplinary experience with research, art, legal, non-profit, and case management sectors. Driven to fully show up, share knowledge, and learn to evolve collectively. She practices intentionality to create designs that help and inspire people advocate for themselves. She receive her BA in Art History from the University of California Berkeley. She is working with the Utah State Courts.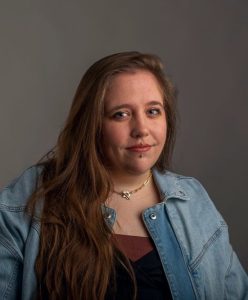 Kat Albrecht is an Assistant Professor at Georgia State University in the Andrew Young School of Public Policy. She received her JD and her PhD from Northwestern University. Her work focuses on the nexus between computational social science, fear, and the law. She is working with the General Sessions Court and County Mayor's office in Hamilton County, Tennessee.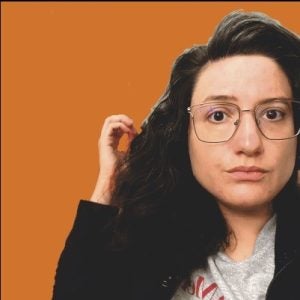 Emily Lippolis is a UX Designer committed to making government and non-profits more accessible through better design. She received her JD from the William and Mary Law School and a BFA from Carnegie Mellon University. She is working with the Kansas State courts.
Our Projects & Court Partners
We worked with our partners to define statements of work that improve the accessibility, function, and transparency of courts.
Kansas State Courts
The Kansas Office of Judicial Administration (OJA) wants to design an electronic filing portal that meets the needs of self-represented litigants (SRLs). The Judicial Innovation Fellow (JIF) will research, design, and prototype different possible solutions to inform a proposal and draft requirements for OJA to use. By the end of the fellowship, OJA will be able to publish an informed request for proposals (RFP) for an SRL-centered efile portal and thoroughly vet proposals. Read our full statement of work.
Hamilton County, Tennessee General Sessions Court
The Hamilton County General Sessions Court and the county government want to assess what data their courts have, where the data lives, what format the data is in, and to understand collection and sharing practices. The JIF Fellow will audit and improve how courts and information technology departments share data to understand court patron experiences across government services, the criminal justice system, and court debt obligations in an effort to break cycles of debt, homelessness, and criminal recidivism. By the end of the fellowship, Hamilton County will have actionable recommendations to build a modern data system, improving the county's and court's ability to provide greater insight into the experiences, challenges, opportunities, and disparities faced by county residents within the legal system. Read our full statement of work.
Utah State Courts
The Utah State Courts Self-Help Center wants to develop internal processes and guidelines that help them improve the usability and testing of tools and content to better assist self-represented litigants. The JIF Fellow will assess existing court-created user interfaces, public-facing content, and internal processes to develop guidelines that staff can use to better assist the public. By the end of the fellowship, the Utah Courts' Self-Help Center will have guidelines that they can use to build better products and content for SRLs. Read our full statement of work.