Inter-American Development Bank Faculty Tour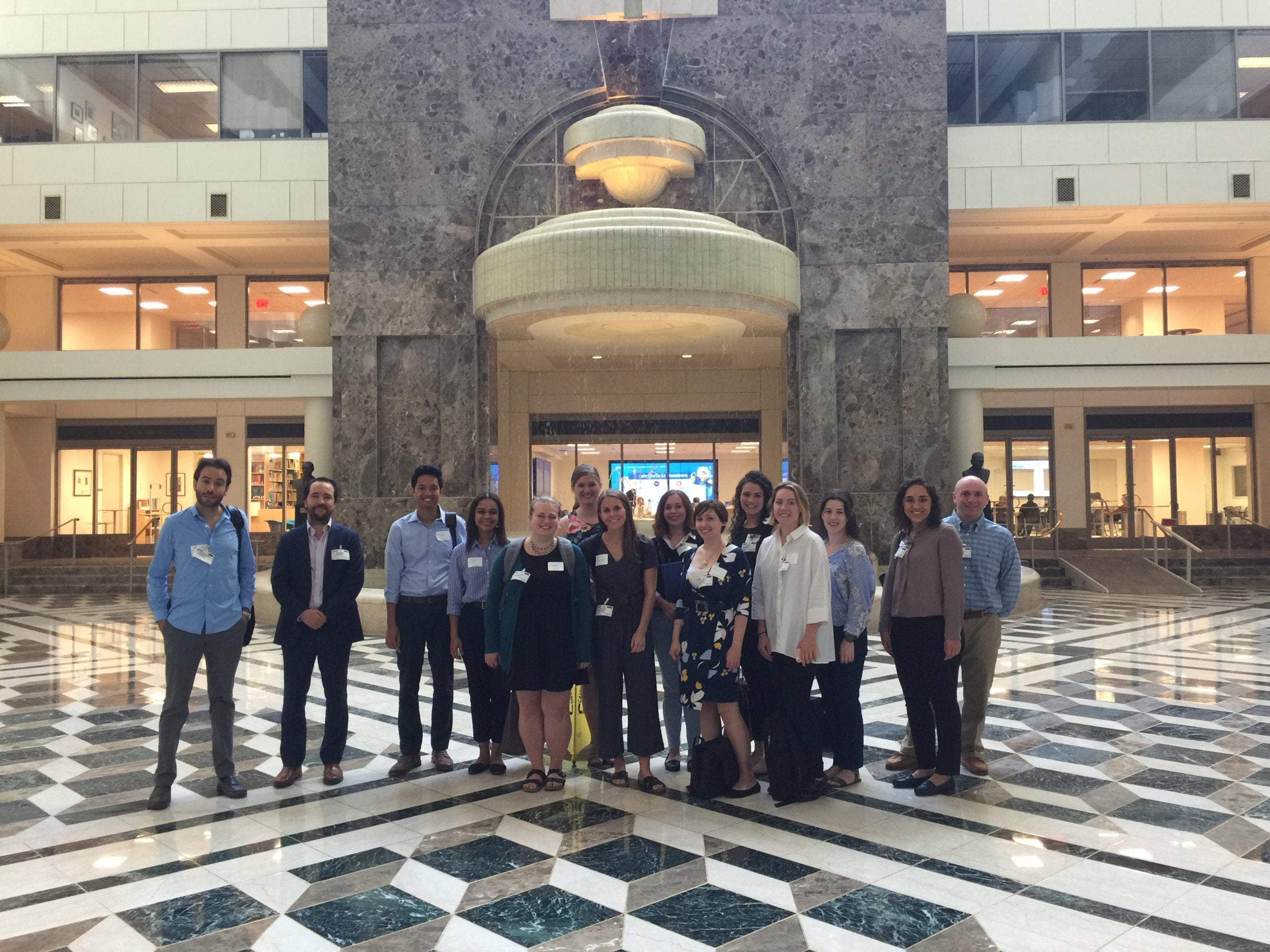 On August 29, 2019 Professor Alvaro Santos and Mario Osorio lead a group of 1Ls for a tour of the Inter-American Development Bank (IDB). The tour included briefings by IDB officials.
IDB Overview: Trinidad Zaldivar Peralta
How to work at the IDB – Internships and working opportunities: Patricia Lizarazo
Regional Integration: Paolo Giordano
Reforms and Modernization of State: Benjamin Roseth
The IDB is the largest source of development financing for Latin America and the Caribbean. Since 1959, the IDB has supported Latin American and Caribbean economic development, social development, and regional integration by lending to governments and government agencies in the region, including State corporations.