Bradley Scholars Program
The Bradley Scholars Program awards fellowships to Georgetown Law students with an interest in originalism and the Constitution, providing them with one-of-a-kind training on constitutional interpretation.
2023-2024 Bradley Scholars Application
The Georgetown Center for the Constitution will award scholarships of $3000 to eight students with exceptional credentials, a passion for the Constitution, and a keen interest in originalism. The application is open to 1L, 2L, 1E, 2E, and 3E (who will be enrolled both semesters of their 4E year) Georgetown Law students.
Over the 2023-2024 academic year, Bradley Scholars will receive unique access to constitutional scholars, programs, and training. For instance, Bradley Scholars are guaranteed a spot in the Georgetown Center for the Constitution's exceptionally competitive Originalism Summer Seminar in May of 2023.
Additionally, scholars attend the Center's annual Salmon P. Chase Distinguished Lecture at the U.S. Supreme Court, the invitation-only faculty colloquium the next day, and are special guests of the Center at its annual Thomas M. Cooley Judicial Lecture at the National Archives. In addition to these exclusive opportunities, Bradley Scholars also attend the Center's Student Fellows Program events during the school year (unless prevented by a conflict) and conclude the year by writing a brief summary of how the scholarship enhanced their legal education and is likely to influence their future careers.
How to Apply
Applications for the 2023-2024 scholarship are now closed. Applications for the 2024-2025 scholarship will open in December of 2023. 
Current Scholars
The Bradley Scholars for 2022-2023 are:
Chris Gaarder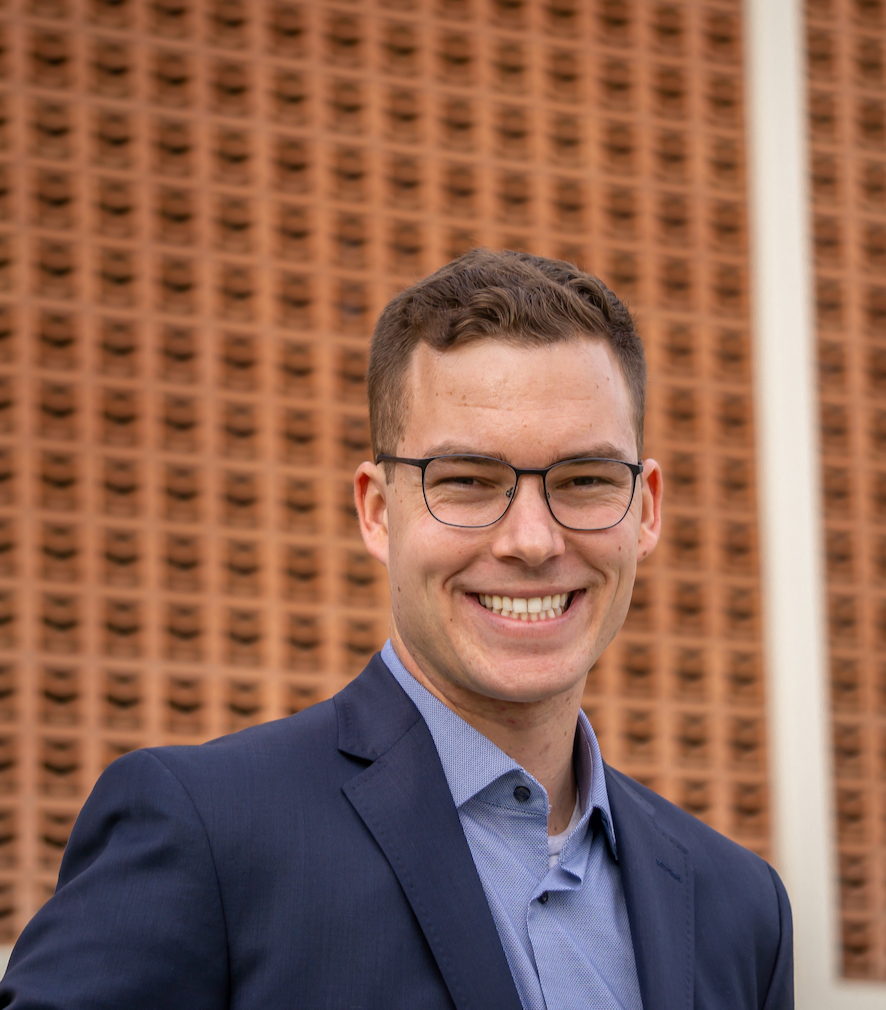 Chris Gaarder is a 1L at the Georgetown University Law Center. He graduated with honors from Claremont McKenna College in 2015. While at CMC, Chris served as editor-in-chief of the Keck Journal of Foreign Affairs and the Claremont Independent. He also supported Karl Rove with research for his book The Triumph of William McKinley and Professor Ralph Rossum in editing his book Understanding Clarence Thomas. After CMC, he worked for California State Senator Bob Huff as a field representative. Then, was a policy advisor to Orange County Supervisor Andrew Do for nearly five years, managing transportation, infrastructure, finance, public safety, the pandemic, and homelessness. Chris also served for four years as a planning commissioner for the City of Fullerton. He is a co-founder of the YIMBY group People for Housing OC.
Alex Hakes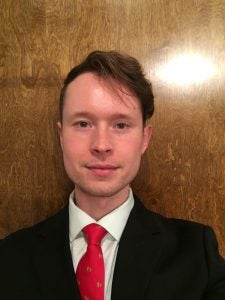 Alexander Hakes is a rising 2L at Georgetown University Law Center and is the incoming treasurer for the J. Reuben Clark Law Society. Originally from Idaho, he worked in the dairy industry for 4 years managing an international dairy equipment manufacturer. Dedicated to volunteer service, he is an Eagle Scout with the Boy Scouts of America and also frequently volunteers his time for his church. He currently teaches Sunday School for children ages 4-6. He also served a 2-year mission for The Church of Jesus Christ of Latter-day Saints in South Korea. While on his mission, he taught himself the Korean language and is fluent. He also served as Zone Leader, in which he trained, supervised, and tutored groups of missionaries usually numbering around 40. After his mission, he graduated Magna Cum Laude from Brigham Young University in 2019 with a B.A. in Korean Language and History, with minors in Asian History, Philosophy, and Global Business and Literacy.
Nicole Johnson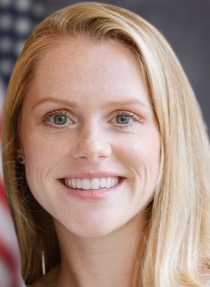 Nicole Johnson is a rising 3L at Georgetown University Law Center. During law school, Nicole has served as a judicial intern for the Honorable Richard J. Leon of the District Court for the District of Columbia and as a legal extern for Senator Marco Rubio. Nicole is a member of the Federalist Society and the Journal of National Security Law & Policy. Prior to law school, she was a consultant at IBM. Nicole earned her B.A. in Foreign Affairs from the University of Virginia where she also played on the Women's Varsity soccer team.
Meg Leatherwood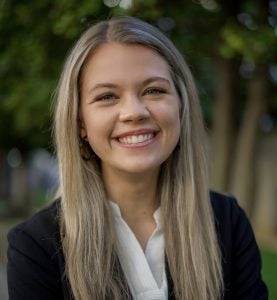 Meg Leatherwood is a rising 3L at Georgetown University Law Center. She is a native of Greenville, S.C. and a graduate of Harvard University, where she earned a Bachelor of Arts in Economics. After graduating from GULC, Meg will be clerking on the District Court for the District of South Carolina and on the United States Court of Appeals for the Fourth Circuit.
Nicolaus Neser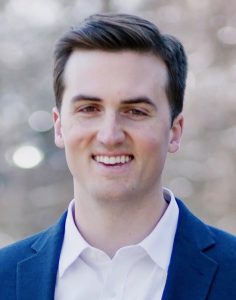 Nic Neser just completed his first year at Georgetown University Law Center, where he is involved in numerous on-campus activities. He is a Bradley Scholar in Georgetown's Center for the Constitution, a Business Law Scholar, a member of the Federalist Society, and the incoming President of the J. Reuben Clark Law Society. He is interested in a variety of practice areas including litigation, mergers & acquisitions, antitrust counseling/investigating, and government relations. Nic graduated from Brigham Young University with a B.A. in American Studies, where he was active on-campus. He was Editor-in-Chief of Americana, a Lu Ann Snyder Scholar, and a defenseman on the men's varsity lacrosse team.
Taylor Myers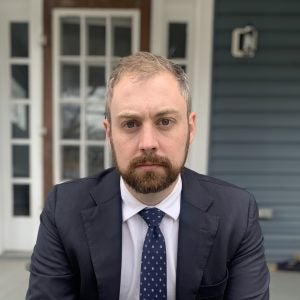 Taylor Myers is a rising 3E at Georgetown University Law Center. During the day, he works full time as a research fellow at Boyden Gray & Associates. Taylor is the managing editor of the Georgetown Journal of Law & Public Policy and the co-President of the Georgetown Energy Law Group. Taylor also holds a PhD in Mechanical Engineering from the University of Maryland. Before joining Boyden Gray & Associates, he founded and served as lead scientist and designer in a company designing and manufacturing biomass combustion devices.
Stephanie Rigizadeh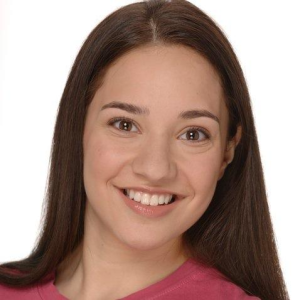 Stephanie Rigizadeh is a 2L at Georgetown Law from Silver Spring, Maryland. At Georgetown, Stephanie is a Staff Editor on the Journal of Legal Ethics, a mentor in the Latin American Law Students Association, and a leader for Campus Ministry services. Before law school, Stephanie worked in broadcast journalism and public affairs consulting. Stephanie graduated from Princeton University in 2015.
George Sakkopoulos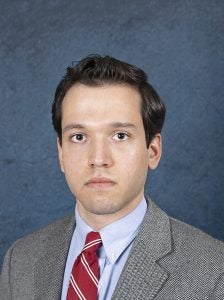 George Sakkopoulos is a rising 2L at Georgetown Law. He is a Business Law Scholar, a Bradley Scholar, a Student Fellow at the Georgetown Center for the Constitution, and a Research Assistant for Professor Linda Jeng at Georgetown's Institute of International Economic Law, at which he is also a Fellow. George graduated from the University of Manchester with a Bachelor of Laws, first class with honors, and with a Master of Laws, with distinction, in International Business and Commercial Law. He was an editor of the Manchester Review of Law, Crime, and Ethics and a research intern for Professor Christopher Humphrey of the Alliance Manchester Business School. He worked at the University of Manchester Justice Hub on employment, immigration, and housing law cases and on a legal tech project. His LL.M. thesis examined the role and potential reform of the International Centre for Settlement of Investment Disputes and his article on U.S. and E.U. antitrust law and policy was published in Volume X of the Manchester Review of Law, Crime, and Ethics. He served as chapter vice president of alumni relations of the Alpha Kappa Psi Business Fraternity.