Resident Scholars
Resident Scholars are members of the Georgetown Law Faculty with expertise in constitutional law, history, and constitutional interpretation.
Laura K. Donohue
Senior Scholar
Laura K. Donohue is a Professor of Law at Georgetown Law, Director of Georgetown's Center on National Security and the Law, and Co-Director of the Center on Privacy and Technology. Professor Donohue writes on Constitution Law, American and British legal history, and national security and counterterrorist law in the United State and United Kingdom.  She is the author of The Cost of Counterterrorism: Power, Politics, and Liberty (Cambridge University Press, 2008), Counterterrorist Law and Emergency Law in the United Kingdom 1922-2000 (Irish Academic Press, 2007), and the forthcoming The Future of Foreign Intelligence (Oxford University Press, 2015), focusing on the Fourth Amendment and surveillance in a digital world. Professor Donohue obtained her AB in Philosophy (with Honors) from Dartmouth College, her MA in Peace Studies (with Distinction) from the University of Ulster, Northern Ireland, her JD (with Distinction) from Stanford Law School, and her PhD in History from the University of Cambridge, England.
John Mikhail
Senior Scholar
John Mikhail is Professor of Law and Philosophy (by courtesy) at Georgetown University Law Center, where he teaches constitutional law, criminal law, legal history, and torts, as well as courses in cognitive science, moral philosophy, and legal theory. Professor Mikhail received his B.A. from Amherst College, his Ph.D. from Cornell University, and his J.D. from Stanford Law School, where he served as Senior Articles Editor of the Stanford Law Review. He is a recognized expert in moral and legal theory and is the author of Elements of Moral Cognition: Rawls' Linguistic Analogy and the Cognitive Science of Moral and Legal Judgment. Currently, his constitutional scholarship is focused on the Necessary and Proper Clause and Tenth Amendment.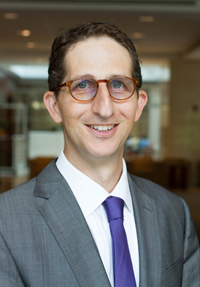 Brad Snyder
Senior Scholar
Professor Snyder teaches constitutional law, constitutional history, and sports law. He is the author of The House of Truth: A Washington Political Salon and the Foundations of American Liberalism (Oxford University Press, 2017). He has published law review articles in the Vanderbilt Law Review, Notre Dame Law Review, Law & History Review, UC-Davis Law Review, and Boston College Law Review. Prior to teaching at the University of Wisconsin Law School, Professor Snyder worked as an associate at Williams & Connolly LLP and wrote two critically acclaimed books about baseball including A Well-Paid Slave: Curt Flood's Fight for Free Agency in Professional Sports(Viking/Penguin, 2006). A graduate of Duke University and Yale Law School, he clerked for the Hon. Dorothy W. Nelson on the U.S. Court of Appeals for the Ninth Circuit.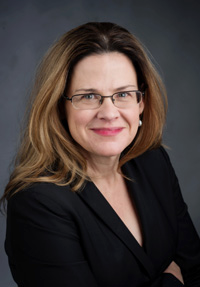 Victoria Nourse
Senior Scholar
Professor Nourse came to Georgetown after holding chairs at Emory University and the University of Wisconsin. She has been a visiting professor at Yale, NYU, and the University of Maryland law schools. Her most recent book, In Reckless Hands (Norton 2008), tells the real life drama of the 1942 Supreme Court case striking down state eugenics laws, a case announcing a right to marry and procreate. Professor Nourse has published widely on constitutional history, the separation of powers, legislation, and the criminal law. Her latest article on Congress, "A Decision Theory of Statutory Interpretation" will appear in Fall 2012 in the Yale Law Journal.
Professor Nourse began her career in New York, clerking for Judge Edward Weinfeld and practicing at Paul, Weiss, Rifkind Wharton & Garrison. She left private practice to serve as junior counsel to the Senate-Iran Contra Committee under Senators Rudman and Inouye. From there, she moved down Pennsylvania Avenue to argue appeals for the Department of Justice in the Reagan-Bush years. She concluded her career in practice as senior advisor to the Chairman of the Senate Judiciary Committee and now-Vice President Biden, on a variety of legislative matters, including the Violence Against Women Act. The story of her role in that fight is told in the 2009 book by Fred Strebeigh, Equal: Women Reshape American Law (Norton). Professor Nourse is Director of the law schools' first Center on Congressional Studies.
Daniel Ernst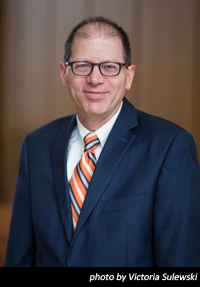 Senior Scholar
Professor Ernst joined the Georgetown faculty in the 1988-89 academic year. He is the author of Lawyers Against Labor (1995), for which he received the Littleton Griswold Award of the American Historical Association and co-editor of Total War and the Law (2003). In 1996, he was a Fulbright Research Scholar at the National Library of New Zealand, and in 1998 he was the Jack and Margaret Sweet Visiting Professor of History at Michigan State University. He was a John Simon Guggenheim Memorial Foundation Fellow during the 2003-04 academic year. From 2006 to 2010, he was co-editor of "Studies in Legal History," a book series sponsored by the American Society for Legal History and the University of North Carolina Press. He teaches courses in American Legal History and Property.
Nicholas Quinn Rosenkranz

Senior Scholar
Nicholas Quinn Rosenkranz teaches constitutional law and federal jurisdiction at Georgetown Law, and he writes articles for the Harvard Law Review and the Stanford Law Review.
He is currently developing a new theory of constitutional interpretation and judicial review. The first installment, entitled The Subjects of the Constitution, was published in the Stanford Law Review in May of 2010, and it is already the single most downloaded article about constitutional interpretation, judicial review, and/or federal courts in the history of SSRN. The second installment, The Objects of the Constitution, was just published in May of 2011, also in the Stanford Law Review. And the comprehensive version is forthcoming as a book by Oxford University Press.
Rosenkranz has served and advised the federal government in a variety of capacities. He often testifies before Congress as a constitutional expert—most recently before the Senate Judiciary Committee, regarding the nomination of Justice Sotomayor. He has also filed briefs and presented oral argument before the U.S. Supreme Court.
Yvonne Tew
Faculty Scholar
Professor Yvonne Tew writes and teaches constitutional law, comparative constitutional law, and comparative law and religion. She is the author of Constitutional Statecraft in Asian Courts (forthcoming with Oxford University Press in 2020). Her scholarship has been published in several law journals including the Virginia Journal of International Law, Columbia Journal of Transnational Law, American Journal of Comparative Law, Cambridge Law Journal, and Washington International Law Journal as well as in book collections from Oxford University Press, Cambridge University Press, and Edward Elgar Publishing. She is currently a guest columnist for the I-CONnect Blog of the International Journal of Constitutional Law.
Professor Tew holds a Ph.D. from the University of Cambridge, where she was a Gates Cambridge Scholar. Her doctoral dissertation was awarded the Distinction in Research Prize in the Arts and Humanities in 2012 by St. Catharine's College, University of Cambridge. While at the University of Cambridge, she served as the Editor-in-Chief of the Cambridge Student Law Review (the flagship student-run law review). She received her first law degree from the University of Cambridge graduating with Double First Class Honors. She then graduated with a Master of Laws (LL.M.) from Harvard Law School after winning the Cambridge-Harvard Law Link scholarship awarded to the top two final-year law graduates from the University of Cambridge admitted to Harvard Law School. She is a member of the New York state bar. Before joining the faculty at Georgetown Law, she taught at Columbia Law School as an Associate-in-Law postdoctoral research fellow and was a Hauser Global Research Fellow at the New York University School of Law.
Shon Hopwood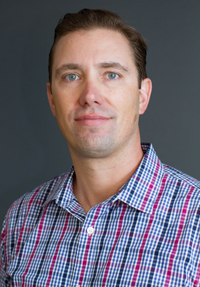 Faculty Scholar
Shon Hopwood received a J.D. as a Gates Public Service Law Scholar from the University of Washington School of Law. He served as a law clerk for Judge Janice Rogers Brown of the U.S. Court of Appeals for the District of Columbia Circuit. Shon's unusual legal journey began prior to him attending law school and included the U.S. Supreme Court granting two petitions for certiorari he prepared. His articles have been published in the Atlantic.com, Seattle Times, and Huffington Post; and he provided written testimony to the Senate Judiciary Committee in support of federal sentencing reform. Shon's legal scholarship has been published in the Harvard Civil Rights-Civil Liberties, Fordham, and Washington Law Reviews, as well as the Georgetown Law Journal's Annual Review of Criminal Procedure.