Randy E. Barnett
Faculty Director
Randy E. Barnett is the Patrick Hotung Professor of Constitutional Law at the Georgetown University Law Center and is Director of the Georgetown Center for the Constitution. After graduating from Northwestern University and Harvard Law School, he tried many felony cases as a prosecutor in the Cook County States' Attorney's Office in Chicago. A recipient of a Guggenheim Fellowship in Constitutional Studies and the Bradley Prize, Professor Barnett has been a visiting professor at Penn, Northwestern and Harvard Law School.
Professor Barnett's publications includes twelve books, more than one hundred articles and reviews, as well as numerous op-eds. His most recent book is The Original Meaning of the Fourteenth Amendment: Its Letter and Spirit (2021) (with Evan Bernick). His other books on the Constitution include: An Introduction to Constitutional Law: 100 Supreme Court Cases Everyone Should Know (2019) (with Josh Blackman); Restoring the Lost Constitution: The Presumption of Liberty (2nd ed. 2013); Our Republican Constitution: Securing the Liberty and Sovereignty of We the People (2016); and Constitutional Law: Cases in Context (4th ed. forthcoming 2022) (with Josh Blackman). His books on contracts are The Oxford Introductions to U.S. Law: Contracts (2010) and Contracts: Cases and Doctrine (7th ed. 2021) (with Nate Oman). And he is the author of The Structure of Liberty: Justice and the Rule of Law (2nd ed. 2014).
In 2004, he argued the medical marijuana case of Gonzalez v. Raich before the U.S. Supreme Court. In 2012, he was one of the lawyers representing the National Federation of Independent Business in its constitutional challenge to the Affordable Care Act in NFIB v. Sebelius. He's appeared in numerous documentaries, including PBS's Constitution USA with Peter Sagal and A More or Less Perfect Union with Judge Douglas Ginsburg; and he portrayed a prosecutor in the 2010 science-fiction feature film, InAlienable: The Movie. He blogs on the Volokh Conspiracy.
Matthew Mangiaracina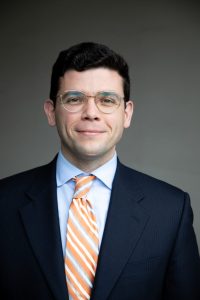 Program Director
Matthew Mangiaracina is Program Director of the Georgetown Center for the Constitution. He previously worked as Associate Director for the Project on Constitutional Originalism and the Catholic Intellectual Tradition (CIT) at the Catholic University of America's Columbus School of Law under CIT Co-Directors Joel Alicea and Kevin Walsh. He also served as the Assistant Secretary of Community Planning and Development in the U.S Department of Housing and Urban Development, and as White House Liaison for the U.S. Department of the Interior. He is a graduate of Florida State University and lives in Maryland with his wife and four daughters.
Elana Shapiro           
Program Manager
Elana Shapiro is the Program Manager and a fourth-year evening student at Georgetown Law. She is a Technology Law & Policy Scholar, competes on the Trial Advocacy Team, co-founded the Conservative and Libertarian Student association where she also served as President, was the Clerkship Chair of Georgetown's Federalist Society chapter, and served as President of the Cyberlaw Society. Elana interned for Judge Carl J. Nichols of the District Court for the District of Columbia, clerked for Senator Mike Lee on the Senate Judiciary Committee, and clerked for the Supreme Court Institute. After her graduation, Elana will clerk for Judge Kevin C. Newsom of the U.S. Court of Appeals for the Eleventh Circuit. Elana graduated summa cum laude from Barrett, the Honors College at Arizona State University where she was the first graduate of the School of Civic and Economic Thought and Leadership. Prior to attending law school, Elana was a debate coach at the Victory Briefs Institute, a Political Studies Scholar with the Hertog Foundation, and a Summer Honors Scholar with the American Enterprise Institute where she studied with Professor John Yoo. She is a four-time Arizona State Champion in speech and debate and a classical ballet dancer.
Arielle Vertsman
Assistant Program Manager
Arielle is the Assistant Program Manager and a first-year evening student at Georgetown Law. She graduated from the University of Maryland, College Park in 2020 with a major in Government and Politics and a minor in Spanish Heritage Language, Culture and Professional Contexts. While enrolled in college, Arielle volunteered with the University of Maryland Health Center's CARE (Campus Advocates Respond and Educate to Stop Violence) Center and advocating for survivors of sexual assault and other forms of power-based violence. Arielle is a certified Peer Educator and Trauma Informed Professional. She also possesses fluency in Spanish and Russian, and spent half a year living and studying in Barcelona. After graduating from college, Arielle worked as an advertising professional at the Omnicom Media Group, one of the largest global media, marketing, and communications companies before going on to join Infillion, an advertising technology firm in New York City. She is an avid skier and Broadway enthusiast.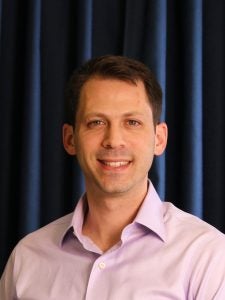 Yonatan Green
Fellow
Yonatan Green is co-founder and former Executive Director of the Israel Law & Liberty Forum, a Tikvah Fund project promoting conservative legal thought and the rule of law in Israel. His research interests include Israeli jurisprudence, comparative constitutional law and political theory. Yonatan is a licensed attorney in Israel and in the State of New York. He obtained a joint degree in Law and Communications from the Hebrew University of Jerusalem. He has previously worked as an associate attorney in the Jerusalem-based firm of Ephraim Abramson & Co. Law Offices, and as a project manager and product manager at Israeli tech firm Mobileye, a global leader in autonomous driving and driver assistance technology. He was formerly a policy researcher at the Kohelet Policy Forum.  Yonatan has been published and quoted in a variety of academic, intellectual and news outlets, in English and in Hebrew, including The Federalist Society Review, Liberty Law Talk podcast, National Review, Mishpatim (Hebrew University) Law Review, the Times of Israel, the Jerusalem Post, CNN, Mosaic, Haaretz, Israel Today, Hashiloach, France 3, and the "Unholy" podcast. He is married and a proud father of three.