Our non-resident scholars are typically junior or faculty members at other academic institutions.
Nonresident Scholars
Christina Mulligan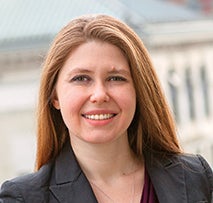 Professor Mulligan teaches Internet law, intellectual property law, and trusts & estates at Brooklyn Law School. Her research addresses efforts to adapt intellectual property law for the digital age, the relationship between law and technology, and theories of constitutional interpretation.
Professor Mulligan was a Visiting Scholar at the Center during fall of 2017 and taught as a visiting associate professor at Yale Law School. Previously, she taught at the University of Georgia and was a postdoctoral associate and lecturer in law at the Information Society Project at Yale Law School. Her scholarship has been published in a variety of journals and law reviews, including Georgia Law Review, SMU Law Review, and Constitutional Commentary.
Professor Mulligan earned her bachelor's degree cum laude and her law degree cum laude from Harvard University, where she worked as a production and article editor for the Harvard Journal of Law & Technology. Before entering academia, she served as a law clerk for Judge Charles F. Lettow of the U.S. Court of Federal Claims.
John Stinneford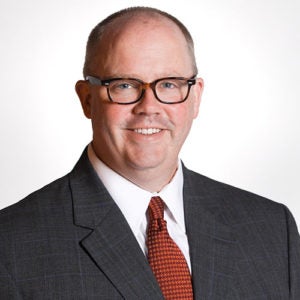 Profoessor Stinneford (University of Florida Levin College of Law) teaches and writes about criminal law, criminal procedure, and constitutional law, with a particular focus on the original meaning of the Cruel and Unusual Punishments Clause.  In the fall of 2015, he was a Visiting Scholar at the Center. His work has been published in a variety of scholarly journals, including the Virginia Law Review, the Northwestern University Law Review, the William & Mary Law Review. He has won several national awards for his writing, and has been cited by United States Supreme Court Justice John Paul Stevens (Ret.), state and federal courts, and numerous scholars.
Before joining the Florida faculty in 2009, Professor Stinneford clerked for the Hon. James Moran of the U.S. District Court for the Northern District of Illinois, served as an Assistant U.S. Attorney, and practiced law with Winston & Strawn in Chicago. Professor Stinneford teaches first-year courses in criminal law and constitutional law, and upper-level courses in criminal procedure, federal criminal law, and Law & Literature.
Lee Strang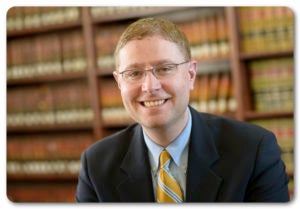 Professor Strang teaches at The University of Toledo College of Law, where he joined the faculty in 2008, was granted tenure in 2010, and was named Director of Faculty Research in 2014. In 2015, Professor Strang was named the John W. Stoepler Professor of Law & Values. Previously, he was a visiting Professor at Michigan State University College of Law and an Associate Professor at Ave Maria School of Law. A graduate of the University of Iowa, where he was Articles Editor of the Iowa Law Review and Order of the Coif, Professor Strang also holds an LL.M. degree from Harvard Law School. Prior to teaching, Professor Strang served as a judicial clerk for Chief Judge Alice M. Batchelder of the U.S. Court of Appeals for the Sixth Circuit. He was also an associate for Jenner & Block LLP in Chicago, where he practiced in general and appellate litigation. A prolific scholar, Professor Strang has published in the fields of constitutional law and interpretation, property law, and religion and the First Amendment. His most recent article, Originalism and the Aristotelian Tradition: Virtue's Home in Originalism, was published in the Fordham Law Review.
Donald Kochan
Professor Kochan was our Visiting Scholar during Fall 2018 and the Parker S. Kennedy Professor of Law and Associate Dean for Research & Faculty Development at Chapman University Dale E. Fowler School of Law. His teaching and scholarship focus on areas of property law, constitutional law, administrative law, environmental and natural resources law, and law & economics, among others. Among Professor Kochan's current research is his book, Framing the Constitution: The Impact of Labels on Constitutional Interpretation (Cambridge University Press, forthcoming 2020) which examines how the labels we affix to constitutional rights, powers, and other concepts have been generated and how those labels impact the interpretation, construction, and perception of the things to which they are attached.  Professor Kochan is an elected member of the American Law Institute (ALI); and, he was appointed by ALI in July 2016 to serve as an Adviser to the Restatement of the Law Fourth, Property project. He is a member of the Editorial Board of the Journal of Legal Education. Previously, Professor Kochan was an Olin Fellow at the University of Virginia School of Law (2003-2004) and a Visiting Assistant Professor of Law at George Mason University School of Law (2002-2003). He received his J.D. from Cornell Law School, where he was a John M. Olin Scholar in Law and Economics and managing editor of the Cornell International Law Journal. He received his B.A. from Western Michigan University. Professor Kochan was a law clerk to The Honorable Richard F. Suhrheinrich of the U.S. Court of Appeals for the Sixth Circuit. Before entering academia, he was an associate with the law firm Crowell & Moring LLP in Washington, D.C., where he specialized in natural resources & environmental law.
Josh Blackman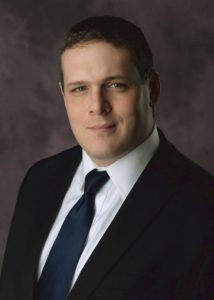 Professor Josh Blackman is an Associate Professor of Law at the South Texas College of Law Houston who specializes in constitutional law, the United States Supreme Court, and the intersection of law and technology. Josh is the author of the critically acclaimed Unprecedented: The Constitutional Challenge to Obamacare (2013) and Unraveled: Obamacare, Religious Liberty, and Executive Power (Cambridge University Press, 2016).
Josh was selected by Forbes Magazine for the "30 Under 30" in Law and Policy. Josh has twice testified before the House Judiciary Committee on the constitutionality of executive action on immigration and health care. He is an adjunct scholar at the Cato Institute. Josh is the founder and President of the Harlan Institute, the founder of FantasySCOTUS, the Internet's Premier Supreme Court Fantasy League, and blogs at JoshBlackman.com. Josh is the author of over four dozen law review articles, and his commentary has appeared in The New York Times, Wall Street Journal, Washington Post, USA Today, L.A. Times, and other national publications.
Evan Bernick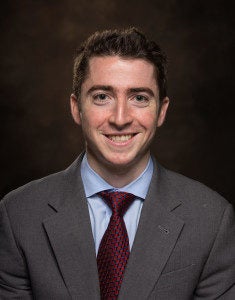 Evan Bernick is a former Visiting Lecturer at Georgetown Law and also served as the Center's Fellow. He was most recently the Assistant Director of the Center for Judicial Engagement at the Institute for Justice, the national law firm for liberty, which he joined in 2014. At IJ, Evan worked to educate the public and persuade judges about the need for judicial engagement—a novel framework for judging that equips judges to discharge their constitutional duties in every case. Before joining IJ, Evan was a Visiting Legal Fellow at the Heritage Foundation, where he focused on over-criminalization, constitutional law, and sentencing policy, among other subjects. Evan's work has appeared in such places as Time, USA Today, and National Review Online. Evan has published with the New York University Journal of Law &Liberty, the George Mason Law Review, the Georgetown Journal of Law &Public Policy, and the Federalist Society Review. He received his J.D. from the University of Chicago Law School in 2011, and he graduated with honors from the University of Chicago in 2008.
His work has appeared in such places as Time, USA Today, and National Review Online, and he has published with the New York University Journal of Law & Liberty, the George Mason Law Review, and the Georgetown Journal of Law & Public Policy. Professor Bernick received his J.D. from the University of Chicago Law School in 2011, and he graduated with honors from the University of Chicago in 2008.