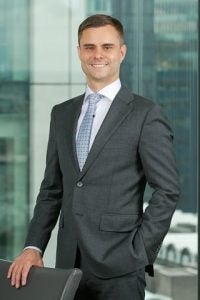 Steptoe & Johnson LLP
Alexandre Genest
Areas of Expertise:
Brief Bio
Alexandre Genest focuses his practice on public international law, with an emphasis on international investment law and international trade law. Over the past 15 years he worked for the World Trade Organization (WTO), the International Court of Justice (ICJ), the Government of Canada, as a lawyer in private practice and as a university lecturer and researcher.
Alexandre has significant international dispute settlement work experience covering both State-to-State disputes (ICJ, WTO) and investor-State disputes (ICSID, UNCITRAL, PCA).
Prior to joining Steptoe, Alexandre spent two and a half years as a Legal Affairs Officer at the WTO. While at the WTO, Alexandre served as Deputy Secretary to the Dispute Settlement Body (DSB); was Panel Secretary in the Costa Rica – Avocados dispute (DS524); and was part of the focal point on the Multi-Party Interim Appeal Arbitration Arrangement (MPIA).
In 2015-2016, Alexandre clerked with Judge Peter Tomka at the International Court of Justice (ICJ). Alexandre worked on disputes before the ICJ, as well as on investment treaty arbitrations in which Judge Tomka served as presiding arbitrator.
Alexandre also previously worked for the Government of Canada. Alexandre acted as Counsel to Canada in a NAFTA Chapter Eleven investment treaty arbitration and in the negotiation of the Canada – European Union Comprehensive Economic and Trade Agreement (CETA).
Alexandre's prior private practice experience includes working for law firms both in Canada and in the United Kingdom. Alexandre acted as counsel to both investors and sovereign States in multiple investment treaty arbitrations.
Alexandre taught public international law as a part-time professor at the University of Ottawa from 2012 to 2014. Alexandre also taught comparative legal and economic integration and law of the sea as a visiting lecturer at Leiden University College during the 2014 fall semester.
Alexandre has published extensively and has spoken at numerous international conferences in the fields of international trade and investment law. His book titled "Performance Requirement Prohibitions in International Investment Law" was published by Brill in September 2019 as part of the Nijhoff International Investment Law Series.
Courses taught at CTLS
Introduction to International Investment Law (Fall 2023, Fall 2022)