CTLS is proud of our diverse alumni network, which spans the globe. Our alumni have joined some of the foremost law firms in the world. Others have embarked upon careers in academia, government service, and not-for-profit organizations.
Please find some featured alumni below.
CTLS class of Spring 2022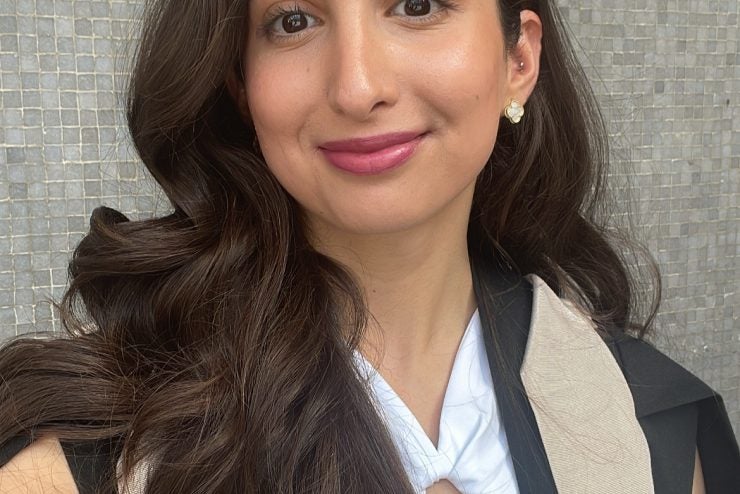 Dentons UK & Middle East LLP
Elsa Ghossan
Since leaving CTLS, Elsa graduated with First-Class honours from King's College London. Three days after doing so, she joined Dentons UK & Middle East LLP as a paralegal in their real estate team. Outside of work, Elsa does Olympic Weightlifting and rock-climbing, and continues to do a lot of volunteer work as she did during her time at CTLS. She is hoping to specialise in Data and AI law, a passion which was born at CTLS. Elsa's time at CTLS is her fondest university memory, and she will forever cherish the ways in which it shaped her, and the amazing people it introduced her to.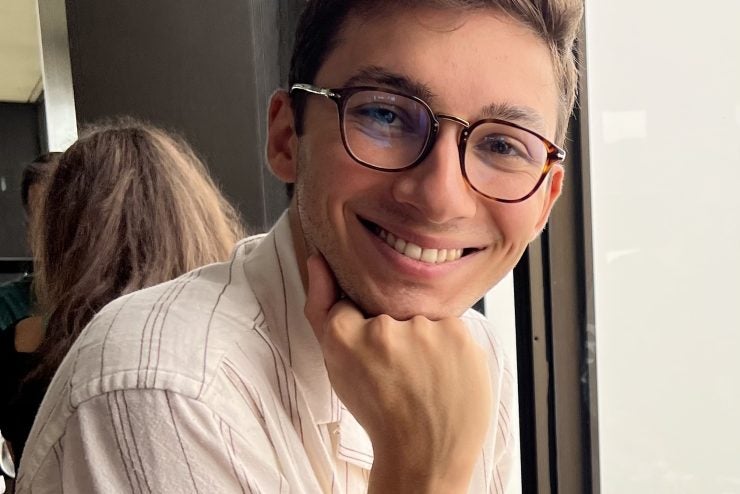 University of Fribourg
Nathan Pagot
Nathan was in the CTLS class of 2019, for which he was the Co-President of the Student Association. After graduating summa cum laude from the University of Fribourg in 2021, he was an intern in the legal affairs departments of the Swiss Mission to the European Union in Brussels and the Swiss Mission to the United Nations in New York. Since autumn 2022, he has been working as a graduate research assistant for Professor Dr. Franz Werro while he writes his PhD on protection against discrimination in Swiss contract law. In his free time, Nathan enjoys reading and travelling (especially if it means he can visit his CTLS friends!). He will always cherish his time at CTLS because it gave him the opportunity not only to forge long-lasting friendships, but also to live with his fabulous grandmother (Yiayia), who became somewhat of a CTLS urban legend after she had made her famous stuffed vine leaves for the international potluck! Please feel free to reach out to him at nathan.pagot@unifr.ch if you have any questions (or need book recommendations!).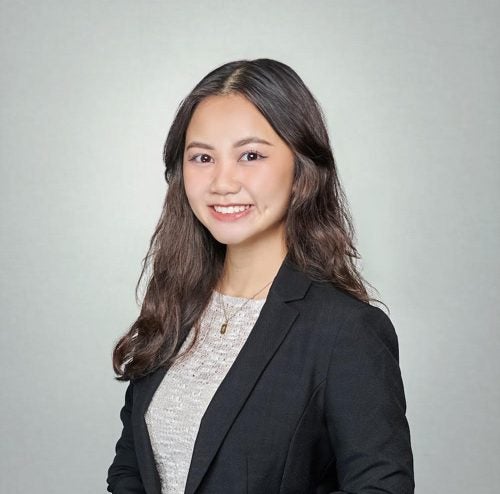 Baker McKenzie Singapore
Elizabeth Teo
Elizabeth (Beth) is a graduate of the National University of Singapore and CTLS class of 2019. She is currently part of Baker McKenzie's Singapore IPTech Team, her key work areas being data protection, e-commerce, technology and AI, intellectual property, and other regulatory issues. In her free time she crochets and enjoys hiking, rock climbing and cycling. She desperately misses CTLS and looks for any opportunity she can to make the 13 hour flight to say "Hi". Please feel free to reach out to her at elizabeth.teo@bakermckenzie.com with any questions at all - as a junior lawyer she's more than happy to offer any advice or insight she can!
CTLS class of Spring 2018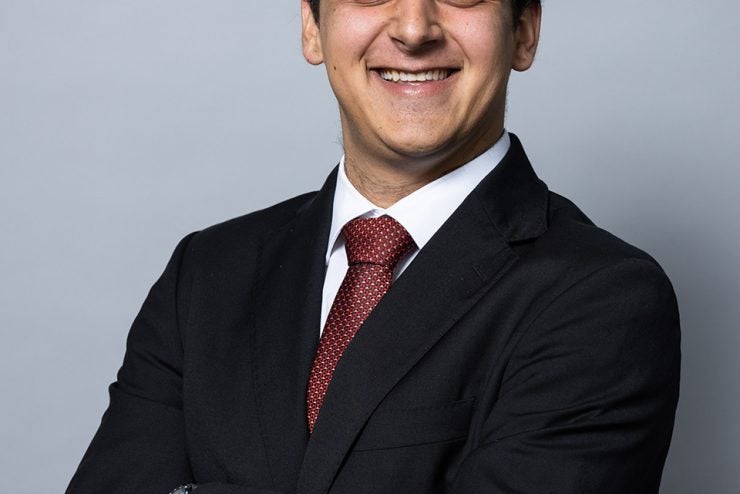 Post-Graduate Funded Research Fellow, New Markets Lab
Milad A. Said Barguil
Milad A. Said Barguil is Post-Graduate Funded Research Fellow at New Markets Lab, where he works on trade and development projects focused on Africa and Latin America. Before joining New Markets Lab, he worked as coauthor with Professor Moshe Hirsch (Hebrew University of Jerusalem) on a project to assess the impact of commemorative remedies ordered by the Inter-American Court of Human Rights, where he conducted more than one hundred eighty interviews in four cities in Colombia. Also, he was a Research Assistant at the Georgetown Law - Center for the Advancement of the Rule of Law in the Americas (CAROLA). At CAROLA, his research focused on investment arbitration in Latin America. His works have been published in the Leiden Journal of International Law and in the Policy Brief Series of the Georgetown Law – Institute of International Economic Law. Additionally, he has been a speaker at the European University Institute, the University of Copenhagen – Centre of Excellence for International Courts (iCourts) and at the Tel Aviv University. Milad holds an LL.M. in International Business and Economic Law from Georgetown University Law Center, where he was John. H. Jackson Moot Court Scholar and General Merit Scholar, he got his J.D. from Pontificia Universidad Javeriana (Bogota D.C., Colombia) and attended the Center for Transnational Legal Studies in Spring 2018.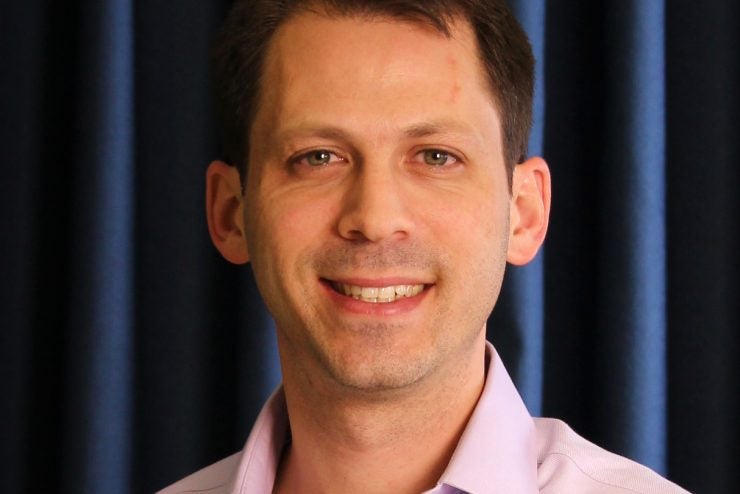 Research Fellow, Georgetown Center for the Constitution
Yonatan Green
Yonatan Green graduated from the Hebrew University of Jerusalem in 2014. After qualifying as a lawyer both in Israel and the State of New York, Yonatan worked as a corporate attorney for a Jerusalem-based firm. In 2017, Yonatan left legal practice and served multiple technical and managerial roles within Mobileye, a major Israeli technology firm and industry-leader in autonomous vehicles and drivers assistance systems. In 2019, returning to the legal world, Yonatan co-founded the Israel Law & Liberty Forum, a non-profit project advancing conservative legal thought in Israel modeled on the US Federalist Society, and served as its Executive Director until stepping down in 2023. Yonatan, his wife Shira (CTLS class of Fall 2013) and their three children have recently moved to the Washington, D.C. area, where Yonatan has begun a research Fellowship with the Center for the Constitution at Georgetown University.
CTLS class of Spring 2013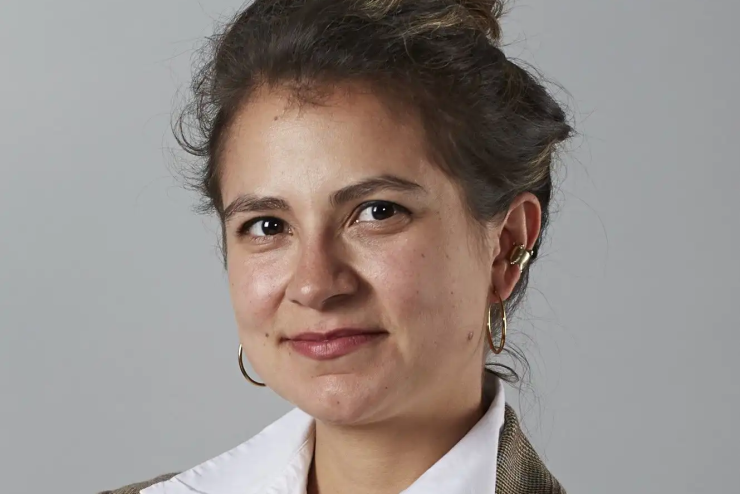 Assistant Professor of Law, Sciences Po
Beatriz Botero Arcila
Beatriz Botero Arcila is an assistant professor of law at Sciences Po and an affiliate at the Berkman Klein Center at Harvard University. She holds an SJD and an LLM from Harvard Law School and is a lawyer from Universidad de los Andes, in Bogotá, Colombia. Her research and expertise focus on data governance in urban environments. privacy law, data governance policy, municipal law, platform governance, and legal theory. Recent work has explored modes of data governance in smart city projects, the sharing economy, and Covid contact tracing apps. Her current research explores how surveillance technologies adopted to provide public security both in Europe and the US and how they interact with other public interests (i.e. civil liberties) and institutional frameworks and incentives.
Professor Botero Arcila has worked with and advised fintech companies, human rights and civil society organizations and has lectured in law and the digital information economy in several universities. She is also co-founder of The Edgelands Institute, a pop-up institute incubated at the Berkman Klein Center focused on studying digital surveillance and cities.