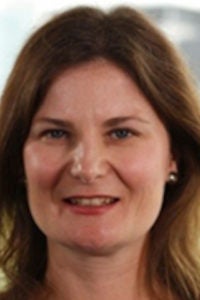 University of Melbourne
Alison Duxbury
Areas of Expertise:
Brief Bio
Alison Duxbury is a Professor at Melbourne Law School and an Associate Director of the Asia Pacific Centre for Military Law. She is a member of the International Advisory Commission of the Commonwealth Human Rights Initiative and the Board of Directors of the International Society for Military Law. Alison holds BA/LLB (Hons) and PhD degrees from the University of Melbourne, and an LLM from the University of Cambridge, where she was a Pegasus Cambridge Commonwealth Scholar. Prior to joining Melbourne Law School, Alison worked at Blake Dawson Waldron (now Ashurst), the London office of Clifford Chance and Monash University. She is a former Associate Dean of Melbourne's JD degree.
Alison's major teaching and research interests are in the fields of international law, international institutional law, human rights law and public law. Her publications include The Participation of States in International Organisations: The Role of Human Rights and Democracy (Cambridge, 2011) and a co-edited book, Military Justice in the Modern Age (Cambridge, 2016). She is currently a member of the ASEAN Integration through Law Project, coordinated through the National University of Singapore, and is working on a book on ASEAN and human rights with Dr Tan Hsien-Li.
Alison has undertaken advice work in the areas of international law and human rights law. She has been a Visiting Fellow at the Lauterpacht Centre for International Law in Cambridge, the Centre for Comparative and Public Law at the University of Hong Kong, the Oxford Institute for Ethics, Law and Armed Conflict and the Institute of Commonwealth Studies in London. She has also taught international humanitarian law and international institutions at the Centre for Transnational Legal Studies in London. Alison is the recipient of a Melbourne Teaching Citation (2011), the Barbara Falk award for Teaching Excellence (2012) and a National Citation for Outstanding Contributions to Student Learning (2012).
Courses taught at CTLS
International Humanitarian Law (Spring 2009)
International Legal Institutions (Spring 2009)