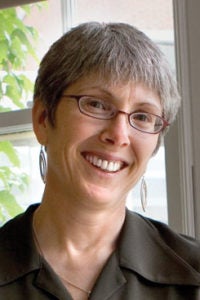 University of Toronto
Denise Réaume
Areas of Expertise:
Connect With Denise Réaume
Brief Bio
Denise Réaume is Professor of Law at the University of Toronto, and a Visiting Professor at Oxford University. She holds law degrees from Oxford, where she attended Balliol College, and Queen's University, Kingston.
Denise teaches in the areas of tort law, tort theory, discrimination law and administrative law. She has written extensively on official language rights in Canada, discrimination law, and feminist issues in tort law. She is past editor of the Canadian Journal of Women and the Law, and current faculty supervisor to the Journal of Law and Equality. She has been actively involved in litigating equality issues, having been a member the Legal Program Committee of the Women's Legal Education and Action Fund, a public interest organization involved in constitutional litigation.
Representative Publications
"Lingua Franca Fever: Sceptical Remarks", forthcoming in C. Menkel-Meadow, V.V. Ramraj & F. Werro (eds.), Teaching Transnational Law: Substantive Issues, Pedagogical Approaches, to be published by Ashgate
"Dignity, Equalty, and Comparison", in Deborah Hellman and Sophia Moreau, eds., Philosophical Foundations of Discrimination Law, (Oxford: OUP, 2013)
"Dignity, Choice, and Circumstances", in Christopher McCrudden, ed., Understanding Human Dignity (Oxford: OUP for The British Academy, 2013)
"Philosophy of Language Policy" with Meital Pinto, in Bernard Spolsky ed., Cambridge Handbook on Language Policy, (Cambridge: Cambridge University Press, 2012).
"Defending the Human Rights Codes from the Charter" (2012) 9 Journal of Law& Equality 67.
"Rewriting Equality: The Pedagogical Use of Women's Court of Canada Judgments", with Jennifer Koshan, Diana Majury, Carissima Mathen, and Megan Evans Maxwell, (2010) 4 Canadian Legal Education Annual Review 121.
"Dignity, Equality, and Second Generation Rights", in Margot Young, Susan B. Boyd, Gwen Brodsky, and Shelagh Day, eds., Poverty: Rights, Social Citizenship and Legal Activism, (Vancouver: UBC Press, 2007)
"The Role of Intention in the Tort in Wilkinson v. Downton", Jason Neyers, Ericka Chamberlain, and Steve Pitel, (eds.), Emerging Issues in Tort Law, (Oxford: Hart Publishing, 2007)
"Discrimination and Dignity", in Christopher McCrudden, ed., Anti-Discrimination Law, part of the International Library of Essays in Law and Legal Theory (2nd Series), Hampshire: Ashgate Publishing, 2004, reprinted from (2003) 63 Louisiana Law Review 645. Also reprinted in Fay Faraday, Margaret Denike, and Kate Stephenson eds., Making Equality Rights Real: Securing Substantive Equality Under the Charter, (Toronto: Irwin Law, 2006).
"Judgment of the Women's Court of Canada in Law v. Canada", (2006) 18 CJWL 143.
"The Relevance of Relevance to Equality Rights", (2006) 31 Queen's Law Journal 696.
"Language Rights: Constitutional Misfits or Real Rights", Andre Braen, Pierre Foucher, Yves Le Bouthilier, eds. Languages, Constitutionalism et Minorités, (Butterworths, 2006.)
"Comparing Theories of Sex Discrimination: The Role of Comparison" (2005) 25 Oxford Journal of Legal Studies 3, 547-564.
"Insurance and Intentional Torts: The Case of Sexual Battery", (2004) 12 Torts Law Journal 76-93.
"Beyond Personality: The Territorial and Personal Principles of Language Policy Reconsidered", in Will Kymlicka and Alan Patten, eds., Language Rights and Political Theory, (Oxford: Oxford University Press, 2003).
"Family Matters: Mothers as Secondary Defendants in Child Abuse Actions", with Shauna Van Praagh, in Stéphane Beaulac, Stephen G.A. Pitel, and Jennifer L.Shulz, The Joy of Torts, (Toronto: Butterworths, 2003). Reprinted from (2002) 17 Supreme Court Law Review 179.
"Indignities: Making a Place for Human Dignity in Modern Legal Thought", (2002) 28 Queen's Law Journal 61.
"Of Pigeon Holes and Principles: A Reconsideration of Discrimination Law", (2002) 40 Osgoode Hall L.J. 113.
"Harm and Fault in Discrimination Law: A Tort Perspective on Recent Developments" (2001) 2 Theoretical Inquiries in Law 349.
Courses taught at CTLS
Comparative Equality Rights in the Family and the Market (Fall 2014)
Language Rights Policy (Fall 2014)
The Protection of Language: A New Frontier in Human Rights Law (Spring 2010)